<!-no-adsense-->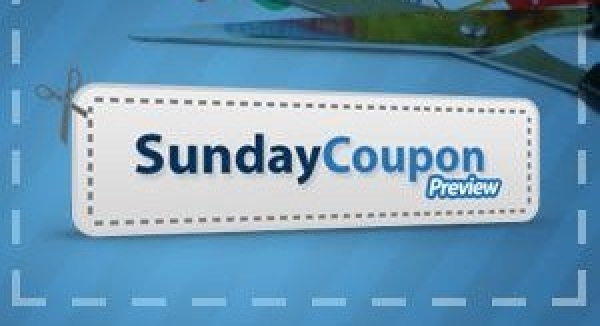 You should find three coupon inserts this weekend, one from SmartSource and two from RedPlum. Here's a preview of the coupons to look out for.
A reminder, you may be able to find some of these coupons available as printable versions in the SmartSource or RedPlum sections of our Printable Coupons page. If you don't see what you're looking for, try searching our coupon database.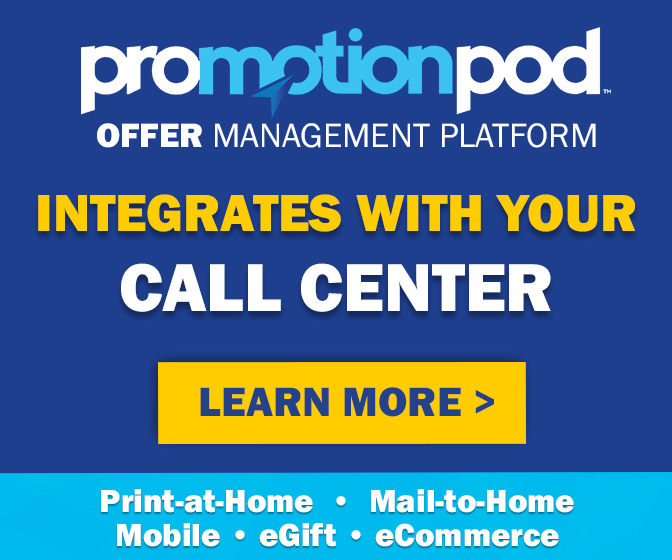 And if you haven't checked out Ibotta or Checkout 51, take a look at their cash-back offers, which you can combine with coupons for extra savings!
As provided by Sunday Coupon Preview, here are the coupons to watch for this weekend:
SmartSource coupon insert – March 9, 2014
Ajax $.25/1 dish liquid 30oz+ or auto dish pacs (3/29)
Aussie $1/2 shampoo, conditioner or styler products (4/30) ETS
Belvita $1/2 breakfast biscuits 8.8oz+ (4/25)
Benefiber $1.50/1 product (5/11)
Better Than! $1/1 dog treats (6/9)
BIC $3/1 disposable razor (4/5)
Chicken of the Sea $.55/2 5oz solid white albacore tuna (4/12) DND
Clairol $3/1 age defy, nice'n easy foam or perfect 10 hair color (4/30) ETS
Claritin $2/1 children's syrup or chewables 20ct+ (4/6)
Claritin $3/1 children's syrup 4oz+ (3/16)
Claritin $4/1 D 15ct+ (4/30)
Claritin $4/1 D 15ct+ (4/6)
Claritin $5/1 children's chewables 20ct+ (3/16)
Clear Care $1.50/1 solution 12oz+ (4/30)
Clearasil $.75/1 daily clear product (4/20)
Clearasil $1/1 ultra product (4/20)
Colgate $.50/1 kids toothbrush (3/29)
Colgate $.50/1 kids toothpaste 4.6oz (3/29)
Colgate $1/1 360 or slim soft manual toothbrush (3/29)
Colgate $1/1 mouthwash 8oz+ (4/5)
Colgate $1/1 total, optic white, max fresh or sensitive toothpaste 3.4oz+ (3/22)
GenTeal $1.50/1 lubricant eye drops (4/30)
Gevalia $1.50/1 product (4/5)
Glade $.55/1 premium room spray (4/19)
Glade $1/2 premium room sprays (4/19)
Hansen's $.50/1 12oz natural cane sugar or diet soda multipack (7/31)
Herbal Essences $3/2 shampoo, conditioner or styling products (4/30) ETS
Hormel $.55/2 chili products (5/5)
ICaps $3/1 eye vitamin formula (4/30)
Irish Spring $.50/1 body wash excludes 2.5oz (3/29)
Irish Spring $.50/1 multi-bar packs 6pk+ (3/29)
Jolly Time $.50/1 microwave popcorn (4/30)
Kraft $.75/1 mayo or miracle whip dressing (4/12) DND
Kraft $1/2 natural cheese blocks (4/9)
MiO $1/1 regular, energy or fit 1.62floz (4/9)
Nature Made $2/2 products (4/9)
Nature Made $3/1 adult gummies product (4/9)
Nature Valley $.50/1 soft=baked oatmeal squares 6ct+ (5/3)
Nature Valley $.75/1 protein crunchy granola (4/19)
Nonni's $1/2 biscotti (5/9)
Opti-Free $1.50/1 puremoist solution or replenish solution 10oz+ (4/30)
Pillsbury $.30/2 refrigerated grands biscuits (5/31)
Prevacid 24HR $10/2 28 or 42ct products (4/5)
Rachael Ray $1/1 nutrish dog treats (6/9)
Rachael Ray $1/2 nutrish delish wet dog food 8oz+ (6/9)
Rachael Ray $2/1 nutrish dry dog food 4lbs+ (6/9)
Resolve $.50/1 stain remover product (4/20)
Resolve $1/1 powder, foam or steam product (4/20)
Resolve $2/1 easy clean product (4/2)
Sharpie $1.50/1 product 4ct+ (6/9)
Speed Stick $1/1 mens or lady 2.3oz+ (3/29)
Starbucks $1.50/1 k-cup pack 10 or 16ct (5/19)
Starbucks $4/2 k-cup packs 10 or 16ct (5/19)
Systane $1.50/1 lubricant eye drops formula (4/30)
Woolite $1/1 product 50oz+ (4/20)
Zaditor $5/1 allergy drops 2x5ml twin pack (4/30)
Zaditor/Naphcon-A $3/1 Zaditor 5ml or Naphcon-A 15ml eye allergy drop (4/30)
RedPlum coupon insert #1 – March 9, 2014
Bertoli $.60/1 excludes twin packs (4/6)
Country Crock $.50/1 spread excluding honey or cinnamon flavored spread (4/6)
Gillette $1/1 disposables (4/30) ETS
Gillette $3/1 mach3 razor (4/30) ETS
Gillette $3/2 disposables (4/30) ETS
Giovanni Rana $1/1 refrigerated pasta (6/16)
Giovanni Rana $1/1 refrigerated sauce (6/16)
Hefty $1/1 clip-fresh permanent food storage containers (4/15)
Hefty $1/2 slider bags 12ct+ (5/31)
L'Oreal $1/ Paris skincare item (5/3) ETS
L'Oreal $1/1 Paris moisturizer (5/3) ETS
L'Oreal $3/2 Paris skincare items (5/3) ETS
Purina $1/1 10oz+ t-bonz or tiny t-bonz (6/9)
Purina Pro Plan $2/1 dog snacks (5/19)
Purina Pro Plan $3/1 dog food bag (5/19)
Purina Pro Plan Buy 2 cans or tubs, get 1 can or tub free up to $2.39) (5/19)
Ragu $1/2 products (4/6)
Suave $.50/1 body wash product excludes kids and trial (4/6)
Suave $.50/1 deodorant product excludes 1.4oz and trial (4/6)
Suave $1.50/1 body lotion 18oz+ (4/6) ETS
Suave Kids $1/1 body wash product (4/6) ETS
Suave Kids $1/1 hair product (4/6) ETS
Suave Naturals $.50/2 shampoos or conditioners 22oz+ (4/6) ETS
Suave Professionals $1.50/1 infusion shampoo or conditioner gold bottles only (4/6) ETS
Suave Professionals $1.50/1 Moroccan 10oz body lotion (4/6) ETS
Suave Professionals $2/1 infusion styling or treatment item (gold bottles only) (4/6) ETS
Suave Professionals $2/1 Moroccan 18oz body lotion (4/6) ETS
Success $.50/1 rice product (6/1)
Wisk $1.50/1 item (4/20)
RedPlum coupon insert #2 – March 9, 2014
Aveeno $1/1 product excludes cleansing and moisturizing bars, trial sizes and 2.5oz body lotion sizes (4/12)
Aveeno $2/2 product excludes cleansing and moisturizing bars, trial sizes and 2.5oz body lotion sizes (4/12)
Band-Aid $.50/1 adhesive bandages (4/6) ETS
Cholula/Avocados/Eggs Get 1 dozen eggs free up to $1.99 when you buy 3 avocados from Mexico and 1 bottle of cholula hot sauce (3/31) DND
Clean & Clear $1/1 product (4/30) ETS
Clean & Clear $2/1 night relaxing products (4/30) ETS
Fiora $.50/1 12 roll bath tissue or 8 roll paper towels (4/30)
Kibbles 'n Bits $1/1 dry dog food (5/9)
Listerine $1/1 adult mouthwash 1L+ excludes whitening (4/12)
Listerine $1/1 whitening refresh rinse, whitening vibrant rinse or whitening restoring rinse 16floz+ (4/30)
Mars $1/2 Easter products (4/20) DND
Motrin/Bengay $1/1 motrin ib, motrin pm or bengay (4/27)
Motrin/Bengay $3/2 motrin ib, motrin pm or bengay (4/27)
Neosporin $1/1 first aid or essentials product (4/6)
Sudafed $2/1 regular, PE or children's product (3/22)
Sudafed $2/1 regular, PE or children's product (4/9)
Superpretzel $.50/1 pretzeldogs (4/11)
Superpretzel $.50/1 product (4/11)
Visine $1.50/1 1/2floz+ excludes soothing wipes (4/6) ETS
Wet n Wild $1/1 product (3/22)
Zyrtec $4/1 regular or d product 24ct+ (4/6)
Zyrtec $6/1 product 40ct+ excludes bonus packs (3/16)