Coupons, deals, loyalty rewards and reasonably-priced store-brand groceries, all in a roomy, warehousey building – what could this place be, some kind of combination of ALDI, Costco and your local supermarket?
No, this is Whole Foods. Or more like Whole Foods Lite.
Several years into the notoriously pricey retailer's effort to bring lower prices, loyalty rewards and coupon savings to its flagship stores, Whole Foods has gone ahead and introduced a whole new grocery chain that offers even more lower prices, loyalty rewards and coupon savings.
The first "365 by Whole Foods Market" opened in the Silver Lake neighborhood of Los Angeles this week. And the company already has plans for 18 more of the stores in nine states, with even more to come (see the full list of confirmed future store locations below).
Crowds flocked to the new store's grand opening Wednesday to check it out, and most shoppers confirmed that the prices at 365 really are lower than at Whole Foods. But much of it is merely perception – the low-price profile is largely because 365 doesn't really carry any pricey products. You won't find emu eggs, morel mushrooms or asparagus water at a 365 store. Instead, the shelves are mostly filled with house-brand products bearing the stores' namesake, already-lower-priced 365 brand. Produce is sold by the piece or package instead of by the pound, meat and cheese are prepackaged and not cut to order, and fewer employees and more self-service kiosks means you're pretty much on your own.
But there are also perks that even Whole Foods itself doesn't have. 365 has an all-digital loyalty program called My 365 Rewards. Just for signing up, you get a digital coupon for $5 off a $25 purchase. Members also get 10% off a selection of dozens of products that change every two weeks. And you can get some of your most frequently purchased products for free, by using the program's digital "punch card" – after you buy 10, you get the next one free.
Once the opening-week crowds die off, though, will all of these deals and discounts be enough to keep the shoppers coming? Some are skeptical that Whole Foods needs to be running an entirely separate set of lower-priced stores. It comes across as a tacit acknowledgement that Whole Foods is so exclusive and expensive, that the only way to make it more accessible and affordable is to introduce a cut-rate version. In contrast, there are some shoppers who might prefer original-receipe Whole Foods in their neighborhood, and don't necessarily want to have to settle for the lesser version.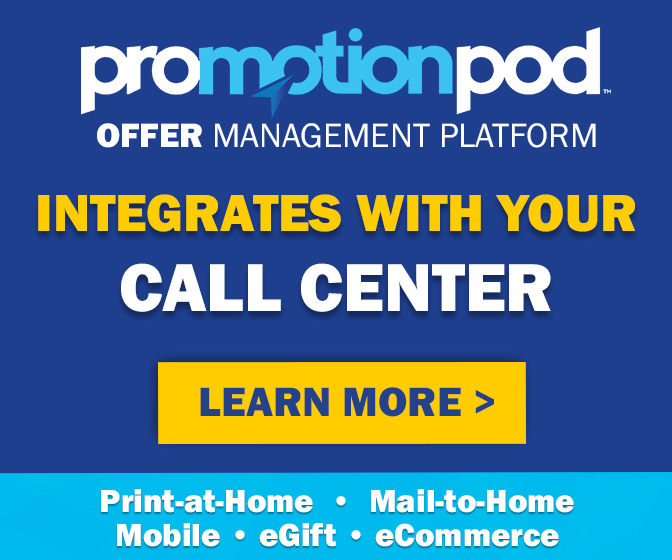 The real aim, Whole Foods hopes, is to reach younger, thriftier shoppers who might not otherwise set foot in a Whole Foods store. Once they become comfortable with 365, and as their palates and their portfolios mature, they may someday graduate to shopping at the real-deal Whole Foods.
"We believe there is customer demand for both formats," Whole Foods co-CEO Walter Robb said just before opening day. "365 allows us to attack the value-quality proposition in a new way, while maintaining the integrity the Whole Foods Market brand represents in the marketplace."
And yet the original Whole Foods is still undergoing changes that make it seem more like, well, a conventional grocery store. It's been lowering prices, has recently begun offering digital coupons, and after a year-and-a-half-long test in the Philadelphia area, it's planning to introduce its own loyalty program to Dallas later this year, ahead of a nationwide rollout.
"Sure, we're copying some of the things that some of our competitors do," co-CEO John Mackey told investors earlier this month. "Competitors are doing some things better than Whole Foods. We certainly want to learn from that and make our company better." But he rejected the idea that Whole Foods is becoming just another supermarket. "Nobody, nobody comes close to matching our quality standards," he insisted. "Our stores are very different than our competitors, and we're not standing still. We're continuing to grow, evolve and differentiate ourselves."
Even if differentiating themselves means launching an entirely different set of stores. They'll soon find out if that differentiation pays off.
What follows is a list of future 365 by Whole Foods Market stores, and their expected opening dates:
| | | | |
| --- | --- | --- | --- |
| Address | City | State | Anticipated opening |
| 11 S. State St. | Lake Oswego | OR | July 14, 2016 |
| 300 Bellevue Square | Bellevue | WA | September 2016 |
| 2003 Diamond Blvd. | Concord | CA | 2017 |
| 3131 Katella Ave. | Los Alamitos | CA | 2017 |
| 1600 Jackson St. | San Francisco | CA | 2017 |
| 2121 Cloverfield Blvd. | Santa Monica | CA | TBA |
| 210 Freeway and Baseline Rd. | Claremont | CA | TBA |
| SWC Lakewood & Carson | Long Beach | CA | TBA |
| TBA | North Hollywood | CA | TBA |
| 610 N Loop and Yale St. | Houston | TX | 2017 |
| US SH 183-A at New Hope Dr. | Cedar Park | TX | 2017 |
| Butler Plaza | Gainesville | FL | 2017 |
| 5901 E Galbraith Rd. | Sycamore Township | OH | 2017 |
| 1745 W. Market St. | Akron | OH | 2017 |
| 3420 Secor Rd. | Toledo | OH | 2017 |
| 95th St and Western Ave. | Evergreen Park | IL | 2017 |
| College Mall | Bloomington | IN | TBA |
| N. Decatur Rd. and Church St. | Decatur | GA | TBA |
Image source: 365 by Whole Foods Market