Another survey ranking the best grocery stores has the usual suspects jockeying for the top position, so no big surprises there. But dig a bit deeper, and this newest survey offers some additional insight – including the finding that coupons and deals apparently don't play that big of a role in determining shoppers' favorite stores.
The retail analytics company dunnhumby released its third annual Retailer Preference Index this morning. The headline is that H-E-B was rated the top grocery chain in the country for the first time, bumping previous winner Trader Joe's to second place. These types of surveys often don't mean much to couponers – after all, what couponer trying to stock up and save does the majority of their shopping at a place like Trader Joe's, which has a limited assortment and doesn't even accept coupons? But dunnhumby's survey found that, in determining the best grocery stores, promotions and coupon-friendly policies don't seem to be all that important to shoppers.
dunnhumby surveyed 7,000 households about their experiences at 60 of the country's largest grocery retailers, and combined shoppers' opinions with data about the retailers' financial performance. "Other lists typically produce simple ranks of retailers on just one of these dimensions," dunnhumby explained of its approach. "Using a single dimension leads to conflicting accounts of which retailer is 'best'."
So, having established that their ranking of the best grocery stores is the best ranking of the best grocery stores, dunnhumby found that H-E-B was tops, followed by Trader Joe's, Amazon, Market Basket and Wegmans. All of these retailers have one thing in common – dunnhumby says they have the best combination of price and quality, which shoppers named as the two most important attributes in determining their favorite grocery store. Those are followed by access to online shopping options, keeping items in stock, convenience and speed.
And the least important attribute of all? Availability of discounts, rewards and promotions.
Fry's, Kroger, Winn-Dixie, Smith's and Tops were highest-ranked in the discounts, rewards and promotions category. While overall winner H-E-B is no slouch in the coupons and deals department, it didn't rank among the top finishers in this category. But it rose to the top of the list anyway, because coupons and deals simply aren't what most shoppers say they're looking for.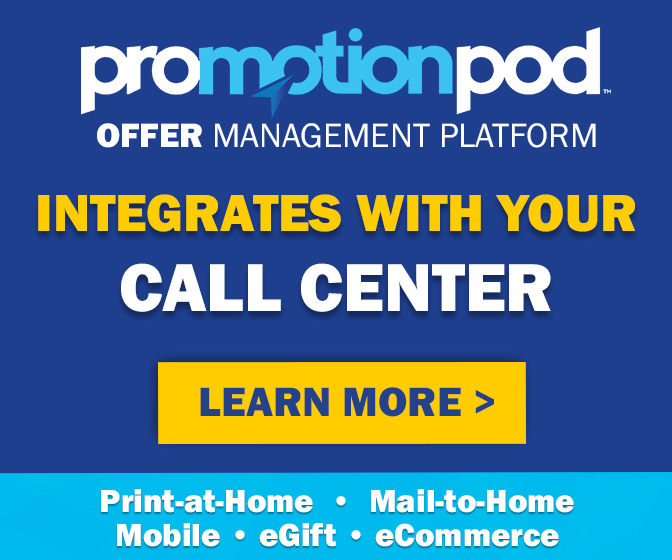 Many shoppers say hunting for deals is just too much of a hassle. "When promotions, information or rewards require shoppers to do too much work, aren't timely or don't seem tailored to them, it is both a headache and an insult," dunnhumby found.
"Most sales and/or coupons are directed toward families. It's often difficult for a single person to take advantage," dunnhumby quotes one survey participant as saying. "I hate when offers force you to purchase two items for a discount," another said. "It does take quite a bit of time to research grocery deals – look for online coupons and load coupons to savings cards. There are times that finding that time can be challenging," a third shopper noted.
So many of these shoppers are heading to places where they consider everyday prices to be best. ALDI, Market Basket, WinCo Foods, Lidl and Trader Joe's were named as having the best everyday prices. But shopping for low prices alone can often mean compromising on quality. Considering the rapid growth of discounters like ALDI and dollar stores, it seems that many shoppers at a variety of income levels seem willing to make that tradeoff for price over quality – dunnhumby found that it's not until household incomes reach $200,000 or more, that shoppers start to favor quality over pricing.
But it's the combination of quality and prices that separate the best from the nearly-best. The top-rated stores tended not to do well in the discounts, rewards and promotions category – but that didn't seem to hurt them overall. The stores that did excel in discounts, rewards and promotions didn't do as well in most of the other categories. So focusing on shopping for deals can often mean having to make compromises, too. Fry's, Kroger, Winn-Dixie, Smith's and Tops may offer the best coupons and deals, but you're not going to find many shoppers raving about them the way they do about more "fun" places to shop like Trader Joe's.
That said, dunnhumby cautions that "fun" doesn't necessarily equal success. "Retailers that are winning the 'fun' game – Trader Joe's, Fresh Thyme, The Fresh Market – tend to be retailers that capture a low share of their customers' grocery wallet," its report notes. "It also limits how much a customer will buy at a given location."
Ultimately, dunnhumby concludes, "a grocery store is not Disneyland — most people are there to fulfill the basic need of adequately feeding themselves and their families without breaking the bank." Taking advantage of coupons and deals can certainly help you do that. But if you want to avoid the "headache" and "insult" of doing so, you might just want to do what dunnhumby's most satisfied survey participants seem to be doing – and head to H-E-B or Trader Joe's instead.
Image source: H-E-B