There are a total of 35,372 different products on offer in a typical grocery store, according to a study published several years ago.
Today? Not so much.
The coronavirus pandemic has changed many of us from choosy shoppers who gaze upon shelves full of items, pondering the different varieties and flavors, into mission-focused shoppers who will grab whatever kind of toilet paper and canned foods we can find. As a result, there's a renewed focus on the basics. Many manufacturers have drastically reduced the variety of items they're producing, and many retailers have dramatically reducing the number of items they're stocking.
And if some of your favorites have gone missing lately – there's a good chance some of them may never return.
"We've temporarily withdrawn a significant number of items," General Mills Group President, North America Retail Jon Nudi told investors last week. Pre-pandemic, General Mills' Progressive soup brand "had something like 80 items, and now we're down to somewhere around 50," he said. Canned soup was one of the hot sellers during the early weeks and months of the pandemic. As demand and production start returning to normal, Progresso will reintroduce some varieties, Nudi explained, but "frankly, some of them probably won't come back."
And it's not just soup, but spices. McCormick & Company CEO Lawrence Kurzius told investors recently that the company is prioritizing its top sellers, and taking the opportunity to do some "SKU rationalization" – another name for cutting back on the number of varieties, or "stock keeping units," that the company plans to produce.
"Coming out of this, some of these SKUs we'll probably not ever put back into service. And many retailers are also taking a look at their assortment and will probably carry a lower assortment going forward," Kurzius said. Smaller brands could particularly feel the pinch, he predicted, as retailers "are finding that some of the small brands that they were carrying add unnecessary duplication and complexity and just plain aren't important."
Amy's Kitchen is one of those smaller brands that has felt the pinch of the pandemic. The organic food maker once offered 228 different products. Now it has just 71. The drastic reduction is partly due to shoppers' habits, but largely due to challenges that Amy's itself has faced in producing the products. Amy's employees typically make the company's popular Roasted Vegetable Pizzas assembly-line style. But that method is not conducive to social distancing, so Amy's had to quit making them altogether for a while.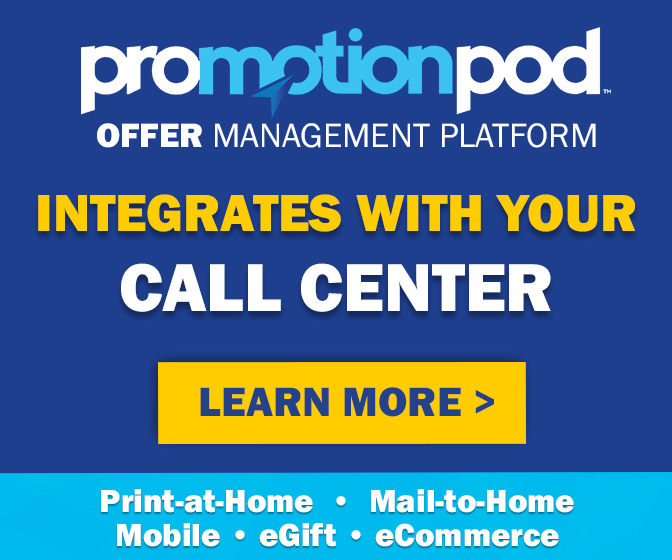 "Was it an easy decision? Of course not," Amy's President Xavier Unkovic told Bloomberg. "We were not sure if we were doing the right thing or not. But we knew it was right for our people."
It's not just manufacturers that are cutting back. According to the Wall Street Journal, the grocery chain Wegmans once carried about 52,000 items, but the pandemic forced it to cut back to just 30,000. IGA grocery stores once carried about 40 varieties of toilet paper. Now they have only four.
Pre-pandemic marketers were "addicted" to offering endless varieties, IGA Chief Executive John Ross told the newspaper. But sky-high demand and production challenges brought on by the pandemic opened his eyes to the fact that "we may not need 40 different choices of toilet paper."
So in a way, the pandemic presents an opportunity for brands and retailers to bring the endless number of grocery products down to manageable and reasonable levels. Consumer Reports once did a survey and concluded that the average American shopper is suffering from "option overload." It found that many shoppers were overwhelmed by "an especially wide range of choices" in their local grocery store – and some were so paralyzed with indecision when faced with shelves full of different varieties that they walked away without buying anything at all.
Most of us never buy most of what's offered to us anyway. Around the same time as the Consumer Reports survey, a study from Catalina Marketing found that the average supermarket shopper buys just 260 different items a year, out of the average 35,372 items available.
But someone is buying the other 35,112 items. So whittling down the number of choices available to shoppers is a tricky business. A variety you may never consider, is probably someone else's favorite – and if that variety is discontinued, the brand may lose a customer forever. About a decade ago, Walmart eliminated thousands of products in an effort to streamline its offerings, thinking it was doing everyone a favor – but it got an earful from customers who could no longer find their favorite products. So it quickly reversed course and brought the banished products back.
We are living through unprecedented times, though, so what once seemed impossible now may be necessary. Striking the right balance between offering choices, and offering too many choices, is a work in progress. "Variety is important," General Mills' Nudi acknowledged. "Everyone's got their favorite soup flavors. So, again, we have to work through that."
So if you find that some of your favorite grocery items have become harder to find – better buy them up. While you still can.
Image source: Pixabay/mohamed_hassan