<!-no-adsense-->
(Be sure to read this followup story: "EXCLUSIVE: SnipSnap is Sued, Accused of Infringing Coupon Copyrights")
The controversial coupon app SnipSnap is making a big stink about the fact that Target will no longer allow its coupons to appear on the app. But Target is not the only retailer to tell SnipSnap to knock it off.
Spokespersons for both Target and the southeastern supermarket chain Publix confirm to Coupons in the News that they have requested that their coupons no longer be made available on SnipSnap. "We did request that SnipSnap remove Target offers from their app," spokesperson Molly Snyder said. "I can confirm that we sent a request to SnipSnap, and they did respond accordingly," echoed Publix's Maria Brous.
Earlier this month, the northeastern grocery chain ShopRite also made its feelings known to SnipSnap. "We do not currently accept SnipSnap coupons and have requested that they remove any ShopRite logo or coupon from their site," spokesperson Karen Meleta told Coupons in the News. "They have assured us that they are in the process of doing so. We will continue to monitor their site to ensure that we are no longer featured in their program." And a spokesperson for a national chain that did not want to be identified said they had asked SnipSnap to remove their coupons, and vowed to "follow up with them" when they discovered their coupons were still (and still are) available on the app.
What's the fuss all about? If you haven't been following the SnipSnap saga, the app allows users to take photos of paper coupons and SnipSnap "works its magic" (as described in its promotional material) to transform the coupon into a mobile-optimized scannable bar code. And you can also make your scanned coupons available to anyone else who uses the app.
SnipSnap has been around for more than a year, but some recent national attention caused it to come under increased scrutiny, and criticism (read: "SnipSnap Coupon App Comes Under Fire"). First, there was the issue of whether creating mobile images of paper coupons was akin to photocopying them. Next, was the issue that few retailers had authorized, or were even contacted about, having their coupons made available in such a way.
In the "Notice and Takedown Procedure" of its terms of service, SnipSnap invites retailers to reach out, "if you believe that your work has been copied in a way that constitutes copyright infringement, or your intellectual property rights have been otherwise violated," and its response "will include removing or disabling access to material claimed to be the subject of infringing activity."
And it seems several stores have been taking SnipSnap up on its generous offer.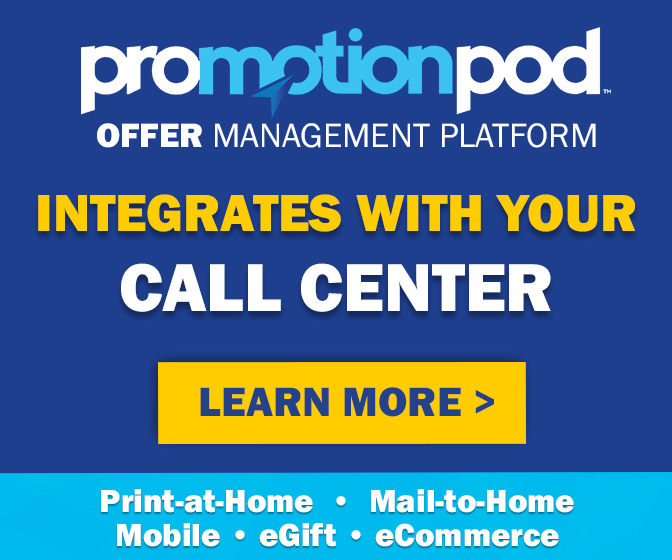 More of a legally necessary offer, said Dave Rein, the Vice Chair of the American Bar Association's Copyright Division. As long as SnipSnap has a takedown policy in place and follows through with it, he told Coupons in the News, that could protect it from any legal consequences associated with making retailers' paper coupons available in a way they never intended, and without their permission (read: "Retailers Rebuff Snipsnap: So Is This App Ill-Advised, or Illegal?").
And what if it claims to have a retailer's permission, but it doesn't? With great fanfare, SnipSnap last week introduced what it called "verified coupons". "Verified coupons are ones that we've worked directly with retailers or their agencies to develop and publish," SnipSnap announced on its website. Curiously, it claimed as its first "verified coupon" a "20% off your entire purchase" offer from Toys "R" Us last weekend – one that was readily available on the retailer's own website and did not appear to have been "developed and published" in conjunction with SnipSnap. In fact, earlier this month, Toys "R" Us denied that it was working with SnipSnap at all. When asked if its position had changed, spokesperson Meghan Kennedy insisted to Coupons in the News that "Toys 'R' Us does not have a formal relationship in place with SnipSnap."
Either way, Toys "R" Us wouldn't have been happy to see that the so-called "verified coupon" that expired last Saturday was still available on SnipSnap days later – with the expiration date conveniently cut off (click to enlarge the original coupon at left, then click to enlarge the version that appeared on SnipSnap earlier this week at right.)
But SnipSnap is not taking all of this retailer backlash lying down. This weekend, it began encouraging users to spam – er, leave feedback on – Target's Facebook page. "Target has requested that all their coupons be removed from SnipSnap," a popup window announces to anyone who opens the app. A corresponding "Send Feedback" button takes users directly to Target's Facebook page. "Don't remove yourself from SnipSnap!" pleads one user. "Shame on you Target! SnipSnap is an awesome app!" writes another. Adds a third, "SnipSnap is very useful and most of the time the coupons are legitimate."
Most of the time?
The comment is reminiscent of SnipSnap CEO Ted Mann's recent statement to Coupons in the News, regarding the practice of using Target coupons on SnipSnap, despite the fact that Target's coupon policy forbids it. "Is it in violation of its policy? I suppose," he said. "Does that mean you shouldn't do it? Not really."
Now that Target – and others – have told SnipSnap in no uncertain terms that no, "you shouldn't do it", perhaps Mann and his minions will change their tune. In the meantime, they've got some complaining to do on Target's Facebook page.
Scanning its coupons, ignoring its coupon policy and then encouraging users to pester Target on its Facebook page to change its mind?
That ought to work.