We've heard it before – digital coupons are the wave of the future. So why is the country's largest grocery chain, with one of the largest digital coupon selections, printing many of its digital coupons on paper – right in its weekly ad? Who needs to mess with logging onto a computer and loading coupons onto your loyalty card, when you can just take out your scissors and cut up your weekly circular? Just like the old days!
So is Kroger taking a giant step backwards? Not really. It's more like one small step back, in order to help advance several big steps forward.
Customers of Kroger, and Kroger affiliates, with Thursday-starting ads are finally getting their first look at the "Super Sale" today, four days after it debuted for those with Sunday-starting ads. It features well over 100 high-value digital coupons, available from your store's website. Curiously, the sale also features 28 printed versions of the digital coupons in a pullout section inside the weekly circular, "so that customers who do not have a digital account can clip the coupons and use as a paper coupon at the store," Kroger explains.
It could be perceived as a nice offering to those customers who just don't do digital. "There are plenty of customers out there who you just can't engage with digitally," Kroger CFO Michael Schlotman said earlier this year (read: "Kroger: Digital Won't Replace Paper, Until All the Old People Die"). "But we don't want to ignore them as a customer in the offerings. So over time, we're just going to let the customer decide how they want to interact and engage with us."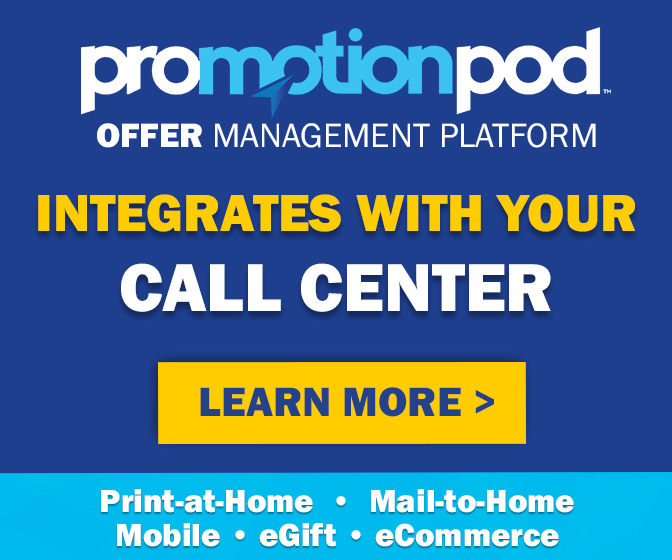 Then again, the paper coupons could be perceived as a giant sales pitch for Kroger's online offerings. "Go online and save even more!" the ad blares, promising exclusive coupons to those who do. "Go digital and save big," the ad promises.
Far from being a throwback to an earlier time, Kroger's paper coupon offerings appear more like an ingenious effort to lure the holdouts online. With its extensive loyalty program data, Kroger knows how many of its customers use digital coupons. But it doesn't necessarily know how many would like to use those coupons, but don't. Comparing the number of "Super Sale" digital coupons redeemed with the number of paper versions of those same coupons redeemed, will give Kroger a good idea of how many "paper" couponers it has yet to convert to "digital" couponers.
For those who are already digital couponers, the "Super Sale" coupons feature another twist. While they can be redeemed just once, they can be applied toward multiple products – up to five times in a single transaction. That's a vast improvement over most digital coupons that can only be used once, on a single product, which is one of the biggest drawbacks of digital coupons that have left most couponers unimpressed. Kroger first tried this approach in a promotion six months ago. At the time, a spokesman refused to comment on whether the multiple-use coupons were a test of some sort, whether they might return, or whether they might someday become a regular thing ("We don't have the capacity here to respond to all requests for information" was the curt response to Coupons in the News' polite query for any insight. Alrighty then.)
So we certainly experienced no schadenfreude in seeing the current promotion result in a costly blunder for Kroger earlier this week. Last week's sale featured a "Buy 5, Save $5" promotion that was good on a number of products, including General Mills cereal, which was on sale for $2.99 ($1.99 after the promotional discount.) But Kroger released its "Super Sale" digital coupons – including a $6/4 General Mills cereal coupon – on Sunday, even in areas with Thursday-starting ads. So for a few days (until Kroger caught on and pulled the coupon in areas where the "Super Sale" hadn't started yet), smart shoppers were able to combine the two offers (using the cereal coupon 5 times, as allowed) and get up to 20 of those $2.99 boxes of cereal for just 49 cents each.
And there's been another unintended consequence of the "Super Sale", and its printed coupons. Shoppers whose stores take competitors' coupons, and consider Kroger a competitor, are rejoicing at finally seeing real live Kroger coupons. Granted, they're technically paper versions of digital manufacturer's coupons (and can't be stacked with other manufacturer's coupons in Kroger stores). But they don't say "manufacturer's coupon", they have no redemption address, they have Kroger's logo on them and they have a bar code that can only be scanned at Kroger – so competitors have little choice but to consider them Kroger store coupons. True Kroger coupons are about as rare as they come, so any competitors promoting their acceptance of Kroger coupons have, until now, been secure in the knowledge that they'll never have to take anyone up on their offer.
So it's a win-win-win for nearly everyone – digital coupons that can be used more than once, can be clipped from the sales circular, can be used at other stores, and could even be used in combination with an earlier sale. Maybe digital coupons aren't all that bad after all.