<!-no-adsense-->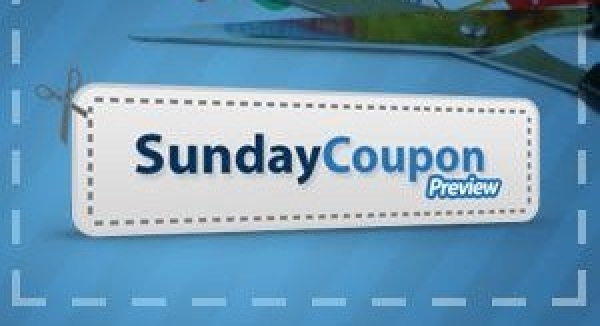 Get your scissors ready this weekend, for what could be the largest collection of Sunday coupons all year!
Wait, you may be asking, how can that be – didn't we already see the largest collection of coupons ever, at the beginning of the year?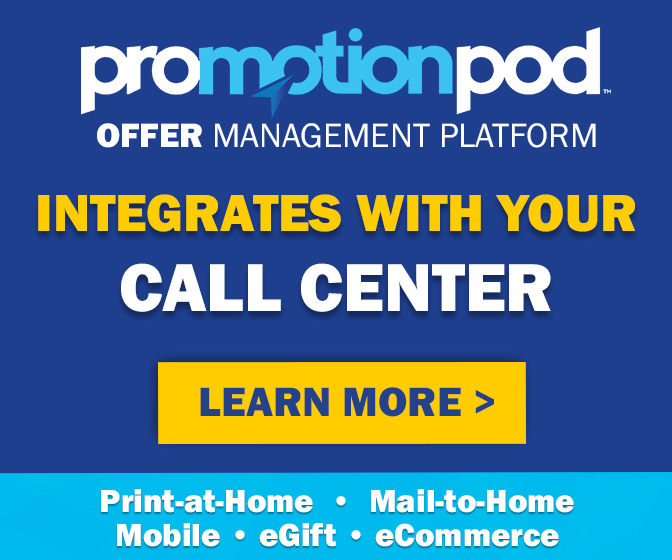 Well, it all depends on where you live. Back on January 5th, you may have been disappointed after seeing the list of coupons available, then finding out that your local paper didn't carry all of them. It turns out that big cities like Dallas, Houston, Philadelphia, Phoenix, Chicago and Los Angeles got most of the promised coupons, while smaller cities got a smaller selection.
But the Sunday before the Super Bowl is different. For the past two years in a row, Kantar Media's annual look at coupon trends has shown that the average coupon count is larger this weekend, than on the first weekend of the year. In 2013, the "pre-Super Bowl" Sunday had an average coupon insert circulation of 111 pages. Despite the hype about it being the "largest in history" (up to that point), the post-New Year's Sunday had only the second highest coupon count of the year, with an average of 105 pages.
So if you live in a big city that got most of the coupons a few Sundays ago, you'll probably see fewer coupons this weekend. But if you live just about anywhere else, you may well see a lot more.
In all, you should find four coupon inserts this weekend, one from P&G, one from SmartSource and two from RedPlum. Here's a preview of the coupons to look out for.
A reminder, you may be able to find some of these coupons available as printable versions in the SmartSource or RedPlum section of our Printable Coupons page. If you don't see what you're looking for, try searching our coupon database.
And don't forget to combine these with cash-back offers from Ibotta and Checkout 51 for extra savings!
As provided by Sunday Coupon Preview, here are the coupons to watch for this weekend:
SmartSource coupon insert – January 26, 2014
Airborne $1/1 product (7/31)
Alka-Seltzer $1/1 antacid product excludes plus cold products (3/31)
Alka-Seltzer $3/2 antacid products excludes plus cold products (2/9)
Aquafina B1G1 free flavorsplash sparkling 16.9oz bottle up to $1.19 (4/20)
Bayer $1/1 aspirin product 20ct+ (3/15)
Bayer $2/1 aspirin 81mg or 325mg product 120ct+ (2/28)
Bayer Healthcare $3/2 products; one a day, trubiotics, phillips, alka-seltzer plus, bayer aspirin 40ct+ and aleve 40ct+ (2/9)
Blue Diamond $.75/2 6oz almond cans (3/26)
Blue Diamond $1/2 almond bags 10oz+ (3/26)
Boboli $1/2 pizza crust products (4/30)
Bubba Burger $1/1 product (4/2)
Chock full o'Nuts $1/1 ground coffee package (3/20)
Columbus $1 off minimum 1/2lb sliced to order or any size pre-sliced salame or deli meat (2/26) DND
Dannon $1/3 Oikos 5.3oz singles serves, 1 4pk or 1 quart (3/26)
EAS $1.50/1 complete protein powder (2/28)
EAS $1/1 product (2/28)
Foster Farms $1/1 frozen cooked chicken excludes breast nuggets or turkey meatballs (4/30)
General Mills $.50/2 4oz+ bugles corn snacks, chex mix, pillsbury baguette chips, gardetto's snack mix or green giant veggie snack chips (3/22)
General Mills $1/2 chex, fiber one, fiber one protein, total, wheaties, oatmeal crisp, raisin bran or basic 4 (3/8)
Golden Grain $.75/1 pot-sized pasta (3/27)
Hasbro $1/$2.50+ purchase (2/23)
Hasbro $3/1 taboo or Jenga game (2/23)
Hasbro $3/2 baby alive refills (2/23)
Hasbro $3/2 easy-bake ultimate oven refills (2/23)
Hasbro $3/2 Nerf rebelle dart refill packs (2/23)
Hasbro $5/1 pointing fingers or funny or die game (2/23)
House Foods $1/2 organic tofu (4/30)
House Foods $1/2 premium tofu (4/30)
House Foods $1/2 shirataki or tofu shirataki (4/30)
Hungry Jack $.50/1 hashbrown potatoes (3/26)
Irish Spring $1.50/1 gear bar soap (2/22)
Irish Spring $1.50/1 gear body wash (2/22) ETS
Kauai Coffee $1/1 package (3/20)
Kellogg's $.25/1 Eggo bites frozen mini waffles or french toast 4pk (3/1) TARGET COUPON
Kotex $1.50/2 natural balance products excludes liners 14-22ct or trial size (3/8)
Kotex $1.50/2 U pads (3/8) ETS
Kotex $1/1 U liners excludes 14-22ct and trial (3/8)
Kotex $1/1 U tampons (3/8) ETS
Kraft $.75/2 dressing 15.8-16oz bottles (2/28)
Lypsyl $1/1 lip care product (4/6)
MJB $1/1 coffee (3/20)
Nabisco $.75/2 cookie or cracker products 6.5oz+ (3/8) DND
Nature Valley $.50/1 granola bars 5ct+, granola thins, soft-baked oatmeal squares or breakfast biscuits (3/22)
Old El Paso $1/1 frozen entrees (3/22)
Pace $.60/2 products (3/31)
Pillsbury $.30/2 refrigerated Grands! biscuits (4/19)
Pillsbury $.40/2 crescent dinner rolls excludes twin pack (4/19)
Pillsbury $.40/2 refrigerated breadsticks, loaves or dinner rolls (4/19)
Planters $1/2 nuts or peanut butter 6oz+ excludes almonds (3/31) DND
Reach $1/1 toothbrush except crystal clean (5/3)
Reach $2/1 2pk or multi-pack toothbrush except crystal clean (5/3)
Refresh $3/2 products (3/31)
Refresh $4/1 optive advanced product (2/28)
Sargento $.50/2 natural shredded or sliced cheeses (3/2)
Scotch-Brite $.75/2 scrub sponges, scour pads, dishwands and dishwand refills (2/28)
Speed Stick $1.50/1 gear antiperspirant/deodorant excluding 1.8oz and .5oz trial size (2/22)
Speed Stick $1.50/1 gear body spray (2/22)
Totino's $.40/2 rolls snacks (4/19)
White Castle $.1/1 16pk microwaveable hamburgers or cheeseburgers (3/15)
White Castle $.50/1 6pk microwaveable hamburgers or cheeseburgers (3/15)
Yardley $1/4 bar soaps or 1 shower gel 16oz (4/6)
RedPlum coupon insert #1 – January 26, 2014
$1/1 Axe face product (2/23) ETS
$1/1 Axe hair product (2/23) ETS
$2/1 Axe 4 oz bodyspray, 2.7 oz Antiperspirant and deodorant or 3 oz deodorant (2/23) ETS
$1/1 Axe 16 fl. Oz. shower gel or detailer (2/23) ETS
$1/2 Bean Essentials plain (2/28)
$1/2 Bean Essentials in Sauce (2/28)
$.50/1 Caress 6-pack bars (or larger) or Body Wash (12 oz or larger) (2/23) ETS
$2.50/1 Clear Scalp & Hair product (2/23) ETS
$.30/1 Country Crock spread (exclude honey and cinnamon) (2/23)
$.75/1 Degree Men motionsense product (2/23) ETS
$1.50/1 Degree women premium or clinical (2/23) ETS
$1/1 Dove Beauty bar (6 pack or larger) excludes Dove Men+Care (2/23) ETS
$2/1 Dove Body Wash (18 oz or larger) excludes Dove Men+Care (2/23) ETS
$1/1 Dove hair product excludes Men+ Care (2/23) ETS
$2/1 Dove Advanced Care with NutriumMoisture deodorant (2/23) ETS
$1/1 Dove Men+Care antiperspirant (2.7 oz), deodorant (3.0 oz), or clinical protection Antiperspirant (2/23) ETS
$2/1 Dove men+care body and face bar 6 pack or larger (2/23) ETS
$1/1 Dove Men+care face care product (2/23) ETS
$2/1 Dove Men+Care body and face wash (13.5 oz or larger) or active Clean shower tool (2/23) ETS
$1/1 Dove Men+Care hair product (2/23) ETS
$1/1 Hellman's Creamy Balsamic Mayonnaise Dressing (2/23)
$.50/1 Hellmann's product 22 oz or larger (2/23)
$.60/1 I Can't Believe It's Not Butter spread (2/23)
$.50/2 Knorr Recipe/sauce/gravy mix (2/23)
$.50/1 Knorr Homestyle Stock package (2/23)
$.50/2 Knorr Pasta and Rice sides (2/23)
$2/1 Lever 2000 Body Wash (2/23) ETS
$1/1 Lever 2000 4-pack or larger (2/23) ETS
$.60/2 Lipton Tea Bags, K-cups, Tea & Honey, or Iced Tea Mix products (2/23)
$.60/2 Lipton Recipe Secret products (2/23)
$.50/1 Lipton Soup Secrets or Lipton Cup-a-soup product (2/23)
$1.25/1 Marcal small steps bath towel 6 rolls or larger or any (2) Marcal small steps napkins (3/8)
$2.50/2 Naturally Fresh dressings (2/22)
$2/1 Pond's Luminous Finish BB + Cream product (3/23) ETS
$1/1 Pond's product (2/23) ETS
$.75/2 Ragu products (2/23)
B1G1 Simple cleanser or moisturizer, get Simple cleansing Wipes, excludes eye roll-on or eye balm value 6.99 (2/9) ETS
$1/1 St Ives Fresh Hydration 6.5 Fl Oz or 21 fl oz body lotion (2/23) ETS
B2G1 FREE Suave naturals or Suave kids body wash products (2/9) ETS
$.50/1 Suave Men Body Wash product (2/23) ETS
$1/1 Suave Professionals shampoo or conditioner (2/23) ETS
$1.50/1 Suave professionals styling or treatment item (2/23) ETS
$3/1 Suave Professionals Moroccan Infusion dry body oil spray when you buy (1) 18 oz Suave professionals Moroccan Infusion lotion (2/23) ETS
$.50/1 Suave deodorant products 2.6 oz, excludes 1.4 oz (2/23) ETS
$3/1 TRESemme 7 day keratin Smooth heat activated treatment product, excludes 4.2 oz extra firm control hairspray or gift packs (2/23) ETS
$2/1 TRESemme product, excludes 7 day keratin Smooth heat activated treatment product, 4.2 oz extra firm control hairspray, gift packs (2/23) ETS
$1.50/1 Tums 24 ct or larger (3/25)
$1.50/1 Tums freshers or chewy delights (3/25)
$1/1 Vaseline Lotion 20.3 Fl oz or larger (2/23) ETS
$1/1 Vaseline Spray & Go 6.5 Fl oz moisturizer (2/23) ETS
$1/1 Wet n Wild or Fergie product (2/7)
$.50/1 Wish Bone or Western dressings (2/23)
$1/1 Wisk item (3/2)
$3/2 Wisk items (3/2)
$1/1 Zevia 6 pack any flavor (4/15)
RedPlum coupon insert #1 – January 26, 2014
$1/10 Alpo 13 oz or larger cans or (1) 12 ct variety pack any variety (3/10)
B1G1 Alpo 5.5 oz can get 5.5 oz can (3/10)
$.75/2 Ball Park Franks (3/9)
$1/1 Ball Park flame grilled patties (3/9)
B1G1 Beggin Strips dog treats 6 oz get 7oz Busy brand dog treats (value 3.69) (3/15)
$1/1 Brawny paper towels 6 roll or larger (2/28)
$1/2 Dial Mix and Match foaming hand wash 7.5 oz, Deep cleansing hand soap 8 oz, liquid hand soap refill, Dial for men 3-bar or larger, tone 2-bar or larger (2/15)
B2G1 FREE Dial Mix and match Tone 6 bar or larger, Mens body wash 12 oz or larger, Lotion 12 oz or larger, Tone bodywash 18 oz or larger (2/15)
$1/2 Heinz chili sauce or cocktail sauce bottles (3/31)
$1/2 Heinz 57 sauce bottles 10oz or larger (3/31)
$1/2 Keebler or Cheezit (3/23)
$.75/1 Land-O-Frost premium or premium minis (2/26)
$1/1 Land-O-Frost sub sandwich kit (2/26)
$2/1 Mucinex 12 hr bi-layer tablet product (3/31)
$1/1 Pepcid 25 ct or larger (4/30)
$3/2 Pepcid, Mylanta, Lactaid or Tucks (4/30) ETS
$1/4 Pringles full size cans (3/23)
$1/1 Purex liquid or Ultrapacks NO size restriction (2/2)
$2/1 Purina dog chow light and healthy adult dog food 4lns or larger (4/26)
$1/1 Purina dog chow, active senior 7, little bites, Healthy Morsels, puppy chow any variety 4lb+ (4/26)
$1/3 Purina one wet cat food any variety (4/26)
$3/1 Purina Tidy cats litter any size and variety AND (1) Purina one dry cat food 3.5+ (4/20)
$.55/3 Renuitz Adjustable Air Fresheners (2/9)
B2G1 Free Right Guard body wash or bar (value 4.95) (2/15)
$2/2 Right Guard antiperspirant or deodorant products (excludes sport) (2/15)
$.75/1 State Fair product (3/9)
$1/1 Stouffer's family size, large family size, or party size entrée 32-96 oz (4/30)
$1/1 Sundown naturals vitamin or supplement (3/27)
$1/1 Quaker warm and crunchy granola (3/9)
$1/1 Tidy Cats litter any size any variety Excludes lightweight 24/7 Performance (4/20)
$1/2 Welch's chillers, essentials, or light juice beverages 64 oz (4/26)
$.75/2 Wisker Lickins cat treats (4/26)
P&G coupon insert – January 26, 2014 (all expire 2/28/14 unless noted, most are ETS)
Aussie $1/2 shampoo, conditioner or styler products
Bounty $.25/1 towels or napkins
Cascade $.50/1 product
Charmin $.25/1 product
Clairol $2/1 hair color
Clairol $5/2 hair color boxes excludes balsam, textures & tones and age defy (2/9)
Covergirl $1.50/1 trublend product excludes powders & minerals
Covergirl $1/1 product excludes accessories
Covergirl $3/2 products excludes accessories
Crest $.50/1 toothpaste 3oz+ or liquid gel
Crest $.75/1 rinse 458ml+
Crest $7/1 3D white intensive professional effects 7ct, professional effects 20ct, 1 hour express 4ct or professional effects 1 hour express 22ct whitestrips (2/9)
Day/NyQuil $1/1 severe product
Duracell $.50/1 coppertop, quantum, ultra photo lithium or specialty batteries
Duracell $.50/1 rechargeable batteries, charger or 6pk+ hearing aid batteries
Febreze $.50/1 air effects
Febreze $.50/1 set & refresh or stick & refresh
Febreze $1/1 candle
Febreze $1/1 car vent clips
Febreze $1/1 noticeables refill
Febreze B1 fabric refresher, g1 stick & refresh free (2/9)
Gain/Downy $1/1 gain flings or fireworks or downy unstopables
Gain/Downy $2/2 gain flings or fireworks or downy unstopables
Gillette $.50/1 body wash
Gillette $2/1 body razor
Gillette $2/1 fusion family shave prep
Gillette $2/1 mach3 razor
Gillette Buy fusion proglide cartrdige, get $5 off fusion proglide razor (2/9)
Head & Shoulders $1/1 product excludes 1.7oz
Herbal Essences $1.50/2 body washes
Herbal Essences $1/2 shampoos, conditioners or styler products excludes color and body wash
Luvs $1/2 bags or 1 box diapers
Metamucil $1/1 product
Mr. Clean $.50/1 liquid muscle, liquid or spray
Mr. Clean $.50/1 magic eraser
Olay $1/1 body wash, body bar or hand & body lotion
Olay $2/1 total effects or age defying facial moisturizer or facial cleanser
Olay $3/1 pro-x or regenerist facial moisturizer
Olay $3/2 facial moisturizers or facial cleansers excludes pro-x, regenerist, total effects and age deying
Old Spice $1/2 products
Old Spice $2/1 shampoo, conditioner or styling product
Old Spice Buy 1 product, get $1 off shave prep
Oral-B $.75/1 glide floss 35m+ or glide floss picks 30ct+
Oral-B $.75/1 pulsar, 3d white, pro-health or complete or 2 indicator or cavity defense toothbrushes
Oral-B $3/1 adult battery toothbrush 3d white action rechargeable toothbrush
Pampers $2 off diapers or pants AND wipes 56ct+
Pantene $3/1 expert hair regrowth treatment for women
Pantene B1 shampoo, g1 conditioner or styler free up to $4.99 (2/9)
Pepto $.50/1 product
Prilosec OTC $1/1 product
Secret $2/1 clinical excludes .5oz
Secret $2/1 outlast or scent expressions twin pack excludes .5oz
Swiffer $1/1 refill excludes bissell steamboost
Swiffer $1/1 starter kit excludes bissell steamboost
Swiffer $3/2 starter kit excludes bissell steamboost
Tampax $2/1 pearl or radiant tampons or pearl liners
Tide $2/1 boost 18-37ct duo pac or with oxi
Tide/Downy/Bounce $.50/1 tide detergents, downy, tide washing machine cleaner, tide with oxi or bounce excludes downy single rinse or tide pods
Tide/Downy/Bounce $1/2 tide detergents, downy, tide washing machine cleaner, tide with oxi or bounce excludes downy single rinse or tide pods
Tide/Downy/Bounce $2/3 tide detergents, downy, tide washing machine cleaner, tide with oxi or bounce excludes downy single rinse or tide pods
Venus $5 off razor AND refill
Vicks/Puffs B2 vicks products, g1 puffs free excludes vapodrops and zzzquil up to $1.89
Vidal Sassoon $.50/1 shampoos, conditioners or stylers
Vidal Sassoon $1.50/2 shampoos, conditioners or stylers
Vidal Sassoon $3/3 shampoos, conditioners or stylers
Vidal Sassoon $5/1 hair color box (2/9)
ZzzQuil $1/1 product