<!-no-adsense-->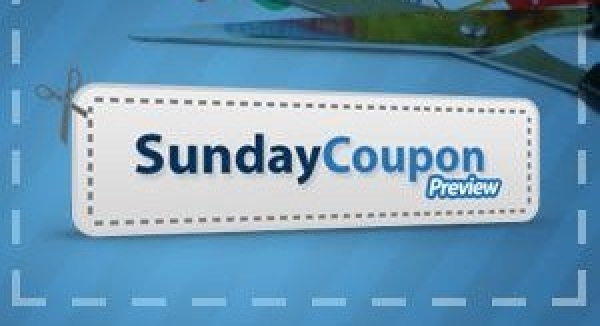 You should find two coupon inserts this weekend, one each from SmartSource and RedPlum. Here's a preview of the coupons to look out for.
A reminder, you may be able to find some of these coupons available as printable versions in the SmartSource or RedPlum section of our Printable Coupons page. If you don't see what you're looking for, try searching our coupon database.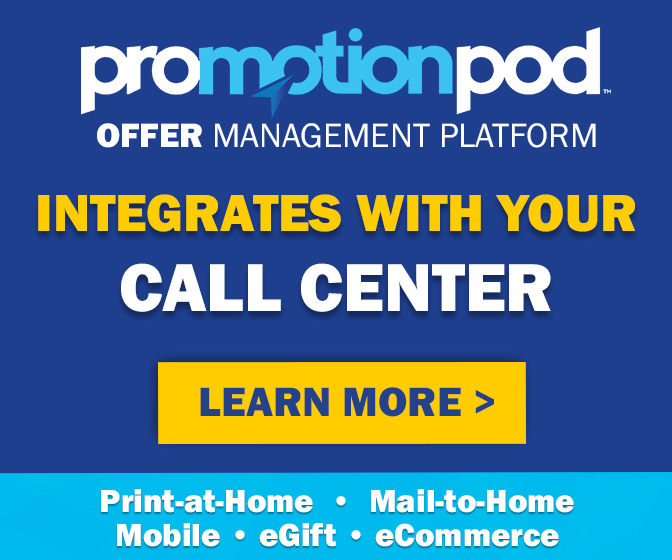 And don't forget to combine these with cash-back offers from Ibotta and Checkout 51 for extra savings!
As provided by Sunday Coupon Preview, here are the coupons to watch for this weekend:
SmartSource coupon insert – February 2, 2014
Afrin $1/1 nasal spray (3/2)
Afrin $3/1 nasal spray (2/9)
Ajax $.25/1 dish liquid 30oz+ or auto dish pacs (2/22)
Alberto VO5 $1/1 salon series shampoo or conditioner (3/15)
Alberto VO5 $1/1 salon series styling. treatment or hot oil (3/15)
Alberto VO5 $1/4 shampoo, conditioner or body wash (3/15)
Arm & Hammer $1/2 4x concentrated detergents (2/23)
Arm & Hammer $1/2 power paks single use laundry detergents (2/23)
Betty Crocker $.50/2 boxed potatoes excludes potato buds and pouch and twin pack (3/29)
Campbell's $.50/2 homestyle soup (3/31)
Capri Sun $1/2 super v, 100% juice or roarin waters 10ct (3/2)
Cheerios $1/2 (3/15)
Clairol $3/1 age defy, nice'n easy foam or perfect 10 hair color (2/28) ETS
Claritin $10/1 70ct (2/9)
Claritin $4/1 30ct+ (3/2)
Coast $.50/1 3 bar+ or body wash (3/15)
Colgate $.75/1 toothpaste 3.4oz+ (2/15)
Ecotrin $1/1 45ct (3/31)
Ecotrin $2/1 125ct+ (3/31)
Eggland's Best $.50/1 eggs (5/2)
Eggland's Best $.75/1 cage free or organic dozen (5/2)
Fiber One $.50/1 chewy bars, 90 calorie products, protein chewy bars or meal bar (3/29)
Fiber One $.75/1 protein maple brown sugar or protein cranberry almond cereal (3/15)
Gorton's $.50/1 seafood product (5/10)
Hamburger Helper $.75/3 (3/29)
Hasbro $1/1 my little pony friends assortment (2/28)
Hasbro $3 off 1 my little pony friends assortment toy AND 1 a pony for every season or my little pony equestria girls DVD (2/28)
Hydroxycut $5/1 (5/3)
Jergens $.50/1 moisturizer 5oz+ (3/1)
Jergens $1.50/1 shea beauty oil (3/1)
Little Debbie $1/1 snacks (3/31) DND
Mariani $.50/1 dried fruit snack 3oz+ (3/31) DND
Nature Made $2/1 vitamin d product (3/2)
Nature Made $3/2 fish oil products (3/2)
Nature Made $5/1 coq10 product (3/2)
Nature Valley $.50/1 greek yogurt protein bars 5ct+ (3/29)
Nature Valley $.50/1 soft-baked oatmeal squares 6ct+ (3/29)
Nature Valley $.75/1 protein crunchy granola bag (3/15)
Nissin $1/3 chow mein or chow noodles (4/6)
Nissin B3G1 free big cup noodles up to $.70 (4/6)
Nutella B1G1 free 13oz hazelnut spread up to $4.29 (3/15)
O-Cedar $2/1 power scrub roller mop (5/31)
Orajel $2/1 cold sore product (5/31)
Phazyme $2/1 product (4/30)
Purina Beneful $1.50/1 6oz+ baked delights (5/2)
Rave $.50/1 hairspray (3/15) ETS
Revitalens $3/1 10oz+ ocutec (3/10)
Tillamook B1G1 free farmstyle greek yogurt 5.3oz up to $1 (5/31)
Trojan $1/1 condoms 10ct+ (5/4)
Trojan $2/1 lubricants (5/4)
Trojan $2/1 vibrations (5/4)
White Rain $.50/2 products (3/15)
Yoplait $.40/6 cups (3/29)
Yoplait $.50/8 cups (3/29)
Zest $.50/1 3 bar+ (3/15)
Zest $1/1 body wash (3/15)
RedPlum coupon insert – February 2, 2014
Act $1/1 product (3/29) ETS
Allegra $10/1 70ct or 2 30ct (2/9)
Allegra 42/1 d or children's product (3/1)
Angel Soft $.45/1 bath tissue (3/2) DND
Angel Soft $.50/1 facial tissue item (3/2) DND
Chattem, Inc $1/1 icy hot, aspercreme, capzasin, sportcreme, arthritis hot or flexall product (3/29) ETS
Cortizone 10 $1/1 product (3/29) ETS
Disney/Marvel $1/1 character shaped gummy vitamins (3/19)
Dove $1/1 anti-perspirant/deodorant (3/2) ETS
Dove $2/1 advanced care anti-perspirant/deodorant (3/2) ETS
Ester-C $2/1 to go (3/4)
Ester-C $3/1 tablet (3/4)
Fancy Feast $1/10 3oz gravy lovers cans (5/2)
Fancy Feast $1/18 3oz elegant medleys cans (5/2)
Fancy Feast $1/24 3oz cans or 1 24ct variety pack (5/2)
Fancy Feast $1/6 3oz mornings cans (5/2)
Garnier $1/1 cleanser (3/15)
Garnier $3 off cleanser AND moisturizer (3/15)
Garnier Fructis $1/1 shampoo, conditioner or treatment (3/15) ETS
Garnier Fructis $1/1 style product (3/29) ETS
Garnier Nutrisse $2/1 haircolor (3/29)
Gillette $.55/1 satin care shave gel (2/28)
Gillette $.55/1 series shave prep (2/28) ETS
Gillette $5/2 male disposables (2/16) ETS
Gold Bond Medicated $1/1 product excluding 1oz (3/29)
Gold Bond Ultimate $1/1 product excluding 1oz (3/29)
Greenies $1/1 pill pockets 2.6oz+ (3/30)
Greenies $3/1 dental chews 12oz+ (3/30)
L'Oreal $1/1 oleotherapy, everpure, everstrong, eversleek, evercreme or evercurl shampoo, conditioner or treatment or everstyle products (3/29)
L'Oreal $3/1 11oz elnett hairspray (3/29)
L'Oreal $3/2 oleotherapy, everpure, everstrong, eversleek, evercreme or evercurl shampoo, conditioner or treatment or everstyle products (3/29)
Maybelline New York $2/1 lip product excluding baby lips (3/29)
Maybelline New York $3/1 face product (3/29)
Purex $1/1 crystals (3/1)
Purex $2/2 61ct ultrapacks or 146oz+ liquid (3/30) TARGET COUPON
Purex $2/2 crystal items (3/30) TARGET COUPON
Purina Chef Michael's $3/1 food for dogs (3/16)
Rolaids $2/1 bottled tablet or liquid product (3/29) ETS
Sara Lee $1 off 1lb+ meat at the service deli or 1 package of pre-sliced deli meat (3/16) DND
Sara Lee $1/1 frozen angel food cake (3/9) DND
Slim Fast Buy 2 ready-to-drink 4pks, get any product of equal or lesser value free up to $6.49 (2/16)
thinkThin $.75/1 bar (3/30)
thinkThin $1.50/1 box (3/30)
Unisom $1/1 product (3/29) ETS
Venus/Daisy $5/2 disposables (2/16) ETS