20 items or less? 10 items, perhaps? Maybe they ought to make supermarket express lanes three items or less – a new report says a growing number of us are buying just a few things at the grocery store, and doing it much more often.
The report, from customer science company dunnhumby, says more shoppers are opting for speed and convenience – they're getting in, grabbing what they need right now and getting out. 31% of supermarket visits now involve purchases of three or fewer products.
Consequently, we end up visiting the grocery store more often. The average frequency of shopping trips per week has increased by 18% over the past five years. "We expect this rate of growth to continue over the next couple of years," the report predicts.
So what's behind this shift in shopping behavior? First, there's the convenience factor. "Small basket trips fit around our working lives," dunnhumby says. It's easier for many of us to run into a store during your lunch break, or on the way home from work, to pick up a few things for dinner than it is to plan one big shop over the weekend that will get you through the entire week. And sometimes, you just need something now: soft drinks and beer top the list of the types of products purchased in these three-items-or-less shopping trips.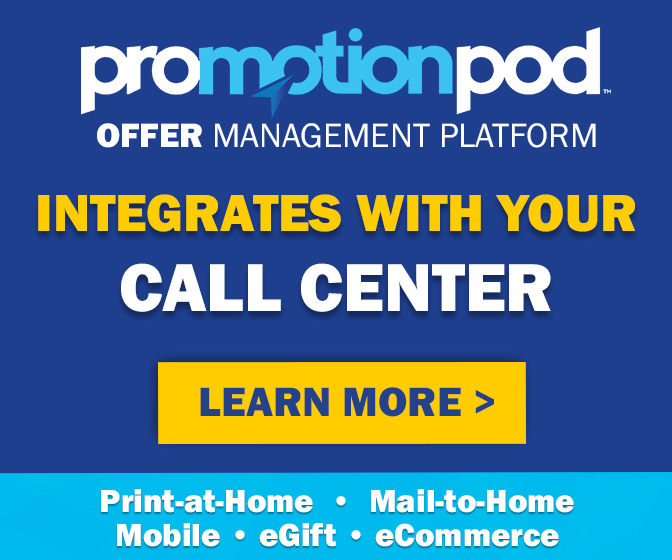 Freshness is also a factor. Close behind on that list of the most frequently purchased small-basket items are perishables like milk, produce and bread. More of us seem to prefer buying these items closer to consumption, something that Kroger executives recently noticed. "Instead of doing a stock-up trip and putting things in the freezer," Kroger CFO Michael Schlotman told an investors conference in March, "customers are stopping in for a couple or three days' worth of fresh product, keeping it in the refrigerator and then using it closer to the purchase date."
And then there's cost. Some shoppers are buying fewer items, because they have no choice. "Shopping decisions driven by the need to 'manage until the next paycheck' is the key driver of around 7% of small baskets purchases," dunnhumby reports. "Price sensitive customers are 16% more likely to make small basket purchases."
But unlike those shoppers who make up for their smaller baskets with with more frequent shops, many of these cash-strapped customers are simply doing without. "It's hard to believe that people are eating less or using less detergent, but apparently they are at the end of the day," Dollar General CEO Richard Dreiling told investors recently. "In fact we actually have market research that talks about how people are trying to stretch one meal into two by adding more starch to the product," he added.
Smaller purchases may save you money in the short term, since you're spending less at one time. But longer term, it may cost more. Shoppers who grab need-it-now items regardless of the cost, will pay more than thriftier shoppers who plan ahead and watch the sales. It's for that reason that coupon users tend to buck the three-items-or-less trend. A study published last year showed that coupon users buy more items per shopping trip, and are much more likely to go on "stock-up" grocery shopping trips than the average shopper, spending a lot more (pre-coupons) in the process.
But not every shopper is a heavy coupon user, so the smaller shopping trip trend is one that dunnhumby expects to continue. Whatever the reason behind the trend, retailers must "consider how to cater for small-basket shopping trips," said dunnhumby Global Director of Customer Knowledge Julian Highley. "Whether this means placing popular convenience products near express checkout lanes or also ensuring that these are sufficient for processing small basket shoppers quickly, it's clear that retailers and consumer-packaged-goods manufacturers must look to address this growing long-term trend so they can continue to meet customer needs."
They say less is more, after all. And in the case of grocery shopping trends, it appears they may be right.