Grocery stores, drug stores and dollar stores have all gotten on board with digital coupons. But convenience stores? Many of them don't even know how to handle paper coupons, much less digital ones.
But that may change, thanks to a seemingly unlikely digital-coupon innovator: Big Tobacco.
The two major U.S. tobacco companies are betting big on the future of digital – one by offering mobile coupons for cigarettes, the other by offering mobile coupons for cigarettes, snacks and drinks, that even non-smokers may be able to take advantage of.
Altria test-launched mobile coupons for its Marlboro brand last year, then expanded them nationwide a few months ago. Customers can sign up on the Marlboro website, to receive two coupons per week via text message. "It's a tremendous step forward in terms of efficiency and meeting adult smokers where they are," CEO Martin Barrington told investors.
But just because a company offers mobile coupons, doesn't mean convenience store cashiers are going to know how to accept them. "I have yet to find a retailer that knows how to do it," one commenter on the online deals forum Slickdeals complained recently. "The ones I've been to have said they're either not set up for the coupons or the coupons just won't scan," another commented.
Competitor Reynolds American says it tried a similar mobile couponing platform a few years ago, but it didn't work. "It wasn't easy, nor was it convenient for consumers or retailers," Brice O'Brien, Reynolds' executive vice president of consumer marketing, told an investors' conference recently. "The fact is paper coupons were not broken, and they were really simple to use."
So now, Reynolds has unveiled a new and improved mobile couponing solution – one that it promises will not only be easy to use for both consumers and cashiers, but will provide coupons for non-tobacco products as well.
Called "Spot You More," Reynolds' system consists of a special scanning device right at the point of sale. So rather than handing your phone to a cashier who doesn't know what to do with it, you swipe your phone under the Reynolds-provided device to scan your mobile coupon. And then the coupon information is sent to Reynolds' own servers, to validate it instantly.
But why would convenience stores across the country want to install special scanning devices, cluttering up their checkout counters, just to help Reynolds sell more cigarettes?
Because Reynolds, in turn, wants to help them sell more stuff.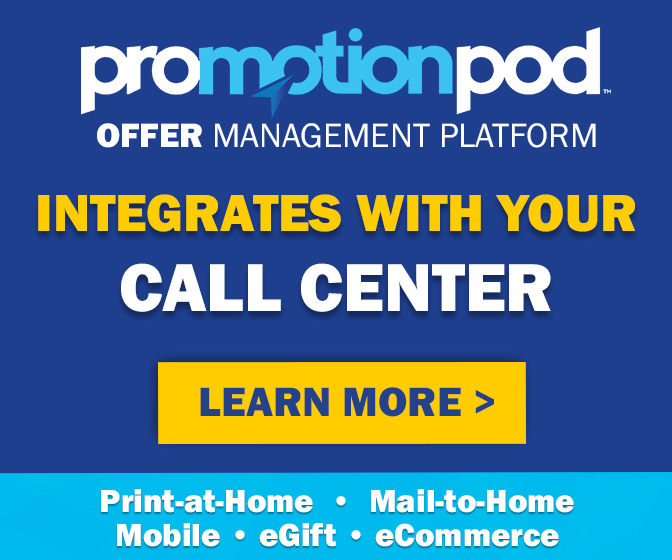 "How did a quick fill-up become a fountain drink, pizza slice, bag of chips and a candy bar stockup?" asks a Reynolds promotional video. "Simple. It started with the help of Spot You More."
"This technology has the potential to create value beyond just redeeming coupons for our brands," O'Brien said. "It holds the potential to open up digital marketing and fraud-free couponing to any other CPG (consumer packaged goods company) in the convenience store channel, a channel where there is currently very little digital coupon penetration."
So if you sign up for Reynolds-brand cigarette coupons, you may also receive bonus, customized coupons for drinks, snacks and more.
In that sense, Spot You More resembles a loyalty program more than just a mobile coupon platform. And by creating a platform that makes customers more loyal to their convenience store, Reynolds likely hopes to make those stores more loyal to Reynolds.
CVS notably eliminated tobacco products from all of its stores last year, prompting anti-smoking advocates to pressure other retailers to do the same. Even some retailers that still sell tobacco products, are beginning to feature them less prominently.
But Big Tobacco can't afford to lose convenience stores as a retail outlet for its products. According to consumer research group Euromonitor International, nearly two-thirds of all cigarettes are purchased at convenience stores. And tobacco products are convenience stores' best-selling items, according to the National Association of Convenience Stores. Representing more than a third of in-store sales, tobacco ranks far ahead of fresh or packaged food and drinks.
So helping its retail partners sell more candy and soda, may help Reynolds sell more cigarettes. See?
So far, Spot You More is being tested in several dozen convenience stores in Columbus, Ohio and Des Moines, Iowa. Reynolds says the system has gotten positive feedback, and it looks forward to rolling it out more widely.
Some deal-seekers have long advocated signing up to receive tobacco company coupons, even if you're not a smoker, since you can sometimes score some non-tobacco goodies. Now, Spot You More, with its promise of non-tobacco convenience store coupons, might offer even more incentive to do so.
Perhaps not exactly what Reynolds had in mind. But if Spot You More encourages more people to stock up on snacks and sugary drinks, in addition to cigarettes, then just about everyone will be happy.
With the possible exception of your doctor.