Long before extreme couponing became a thing, and couponers freely shared their savings strategies online, information about how to save money with coupons could be a little hard to come by. You could buy a book, attend a class, or subscribe to a paid service that promised to reveal all of the deals, and unlock the secrets of saving money.
That's how "The Grocery Game" got its start back in 2000. Founder Teri Gault turned her couponing hobby into a business, launching an "ultimate grocery savings website" that charged members $10 for eight weeks of access to a curated collection of the best coupons and deals at their favorite store. Additional stores cost $5 more.
But that was then, before coupon matchups and deals were all over the internet. And this is now – after unsuccessfully seeking to sell the site, The Grocery Game abruptly went offline for good this week, leaving thousands of bewildered customers and unanswered questions in its wake.
"16 years ago today, on our founder's 40th birthday, she rolled coins to pay for a business license, and today on her 56th birthday, The Grocery Game was put to rest," reads a brief, stark notice posted on the now-shuttered Grocery Game website. "We had a mechanical failure, and have not been able to resurrect it. Rest assured, The Grocery Game has always been diligent with security for credit cards and no security has been compromised. We apologize for this unexpected abrupt ending to a wonderful service that meant a lot to us, our employees and countless families. We appreciate the many encouraging messages we've received through this difficult time."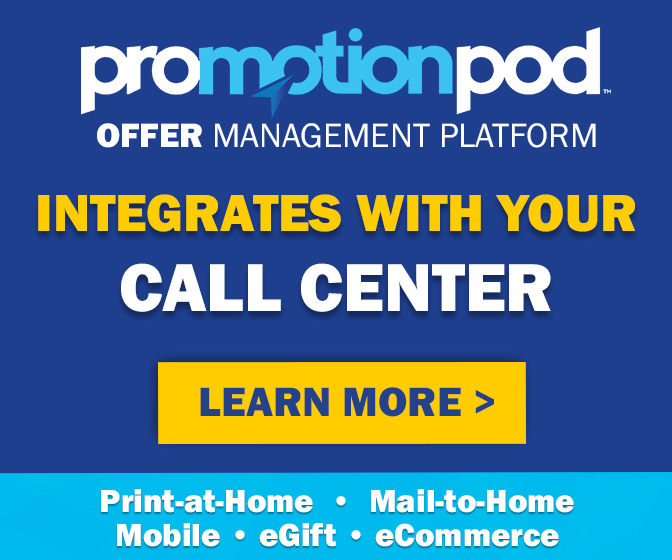 That "difficult time" consisted of about two weeks of inactivity prior to the permanent shutdown, after unspecified problems caused the website to suddenly go down. But the real difficulties appear to have begun long before that.
The owners of the site have been looking to sell it for some time now. Thegrocerygame.com domain name has been listed for sale since December 3, 2015 – two months before the "mechanical failure" that was blamed for the site's demise. The asking price? A million bucks.
Even without that knowledge, many users were suspicious that a "mechanical failure" was to blame for the end of The Grocery Game at all. During the two weeks the website was down, company representatives posted occasional updates on their Facebook page, garnering sympathy by stating that they "have never encountered these problems before", and appearing to be genuinely and earnestly trying to solve whatever problems had occurred.
Then the website closed down altogether. Customers went to the company's Facebook page to ask what happened – and the Facebook page was deleted. Emails to customer service seeking answers, generated an autoresponse echoing the statement posted online. And those who had prepaid memberships were left to wonder whether they'd get a refund, or never see their money again. In the meantime, Gault and her associates have not responded to numerous calls and emails from Coupons in the News seeking comment.
That's when customers who were blindsided by the shutdown, began to suspect there was more to the story.
"In the year 2016, I find it hard to believe you operated with no back up system whatsoever and then want us all to believe that you had a meticulous system to protect our credit information," wrote a visitor to the Grocery Game's Facebook page, before it was deleted. "There has been little to no communication from you over the past two weeks regarding what the issues were and what we should anticipate. This is, to say the least, the worst customer service experience I have ever encountered."
Dozens of other commenters chimed in, expressing skepticism that technical problems could have caused the permanent closure of a 16-year-old business with tens of thousands of paying customers. "A lot of people aren't buying that. Count me among them," longtime Grocery Game customer Chip Letzgus told Coupons in the News.
Adding to the ambiguity, there are no filings with the company's home state of California indicating that The Grocery Game has moved to dissolve itself, or file for bankruptcy. And the company's apparent efforts to quash the growing criticism by deleting its Facebook page – together with its refusal to answer questions from customers or Coupons in the News – hasn't helped matters, serving only to erase much of the goodwill and sympathy that some customers were inclined to offer.
The prevailing theory among insiders is that the "mechanical failure" may have been real, but it wasn't the sole cause of the site's closure. Instead, it may have represented the final nail in the coffin. When listing the website for sale, one might presume that the owners would have preferred to sell it as a going concern – a fully-operational website with active customers, which would make it more marketable, and more valuable to anyone willing to pay a million dollars for it. But if cash-flow problems were behind the decision to sell, then major technical problems could have proven to be too severe and expensive to fix. At that point, the company may have had little choice but to pull the plug.
The site's sudden end, and the company's silence on the matter, sullies the legacy of what was once a well-regarded service. "The Grocery Game is absolutely a pioneer in this space. If you look at the collective money they've saved members, it's astounding," said Josh Elledge, the founder of SavingsAngel, another subscription-based savings site. Even though The Grocery Game was a competitor, Elledge did not welcome its demise. "We're saddened by it. You don't like to see a competitor fail. They made the space better by giving consumers a choice."
Over the years, though, not all reviews of The Grocery Game were positive. "It's chaotic to use, asks too much money for the service, and is way too complicated," one reviewer wrote online. "The Grocery Game has a LOT of list mistakes… Frustrating and disappointing is a bit of an understatement," another commented. "Just TRY cancelling your Grocery Game membership," a third reviewer offered. "Customer service tries to stall, especially when you ask them to close your account."
Others wondered whether The Grocery Game simply found that it could no longer effectively compete with the plethora of coupon blogs that do much the same thing – and don't charge for it. "There are so many free resources for this information these days that I'm left wondering if there is a real value proposition in paying $10 or more every two months for access to coupon matchups," one former member wrote online. That said, the continued success of SavingsAngel shows there's still a market for a paid grocery savings site. For $3.99 a week, SavingsAngel users who don't have the time or inclination to dig around for their own deals "expect a different level of service" than they get from blogs and do-it-yourself databases and message boards, Elledge said.
The Grocery Game also had its own standout features that appealed to longtime users. "Its unique selling proposition, if you will, was that it uncovered more unadvertised deals than any other site," Letzgus said. "That's what kept me as a paying subscriber from January 2006 right up until the end. That must not have been enough."
Billing itself as "the best grocery savings website and free coupon source in America," The Grocery Game arguably may have been that, back in the day. But no longer. Its failure may illustrate that it's much more difficult nowadays to get people to pay good money, for what they can get for free. And as any good couponer knows, keeping more of your own money is precisely the point.