¡Ay, caramba!
If you have a hankering for fast-casual Mexican or Caribbean food – hope you don't also have a hankering to save money.
The man who's taken charge of two Latin American-inspired restaurant chains says the era of coupons and deals at his restaurants is over.
"I don't like discounting," Fiesta Restaurant Group CEO Richard Stockinger told investors bluntly in a call last week. So "we're stopping the coupons. I don't believe in a coupon if you offer a high-value product."
So the boss doesn't believe in coupons. But do his customers?
…Or former customers?
Fiesta owns Pollo Tropical, which has about 200 locations in the southern U.S. and Latin America, and Taco Cabana, with about 165 locations in Texas, Oklahoma and New Mexico. And the company has been facing the same problems that many restaurant owners have lately – more potential visitors are choosing to stay home.
So Stockinger's predecessor tried luring them in with deals. During his tenure, the restaurants ramped up promotions, offering more coupons, discounts and meal deals.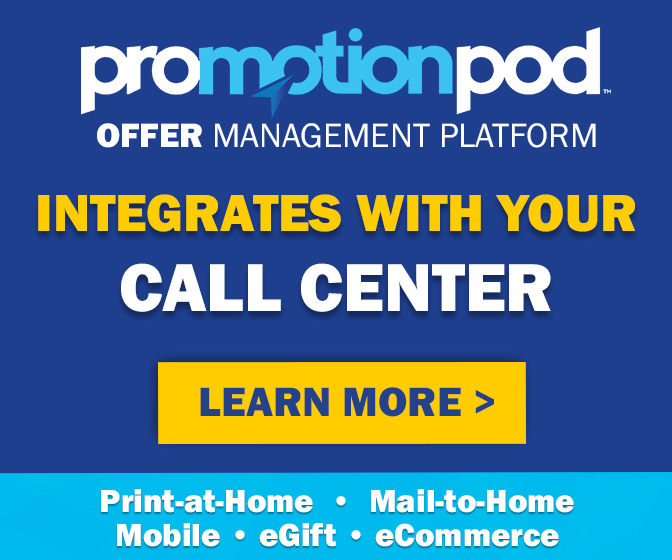 But there's a new sheriff in town. "We do not currently plan on continuing" so many meal deals, said Stockinger's deputy, Chief Financial Officer Lynn Schweinfurth. "In fact, we are in the process of pulling back on discounting."
It's a strategy that runs counter to a recent study, which found that "coupons and promotions are highly impactful" in attracting and retaining customers.
The Valassis Coupon Intelligence Study found that 32% of respondents were most motivated to select a restaurant based on "price offers," and 29% cited coupons. In addition, nearly half said they would be more likely to stop in a restaurant on their way to or from work, if they received coupons.
"If restaurateurs and marketers aren't tuned in to these types of insights, they are missing out on a sizable opportunity," Valassis concluded.
Instead, Fiesta is betting that it can attract customers by providing a dining experience that's worth paying for. After closing dozens of locations this year, the company now plans to "relaunch" both restaurant chains to improve the quality of the food, retrain staff and spruce up its stores.
Fiesta representatives have not responded to requests for comment about the new promotional strategy. So far, both Pollo Tropical and Taco Cabana are still promoting loyalty programs that promise coupons and other discounts, and each restaurant's website still has a space for a "coupon code" to be entered when checking out online. So the chains' upcoming "refresh" may end up including a refresh of their websites and loyalty program marketing materials.
And they could include a refresh of the CEO if this new strategy doesn't work.
"This is one of those places that I wouldn't go without a coupon," a recent reviewer of Pollo Tropical wrote online. "Plus, I NEVER hear anyone talking about it. Like, no one ever says, 'Hey, meet me at Pollo Tropical.' It's probably why the actors in their commercials LOOK like actors."
Seems like the CEO has his work cut out for him. And if his menu, staff and store refreshes don't succeed in bringing in the customers – well, there's always coupons.
Image source: Fiesta Restaurant Group