Was it a scam, a disorganized promotion or just a big misunderstanding? Some were hyping this past weekend's inaugural "Baby Savings Day" as Walmart's answer to Amazon Prime Day. But if that's the case – Amazon has nothing to worry about.
Many Walmart shoppers who were hoping for big sales and lots of coupons left their local store largely empty-handed and disappointed Saturday. And many of them took to social media to make sure everyone knew it.
"Good job Walmart for hyping up the Baby Savings Day into the biggest flop. Setting up families for the biggest disappointment," one shopper wrote on Twitter. "EPIC FAIL on your Baby Savings Day. I went to multiple stores and was met with rude employees who had no idea what was going on," another commented. "Walmart's Baby Savings Event was the Fyre Festival of baby saving events," a third wrote.
To be fair, Walmart actually didn't hype the event all that much. It never put out a news release or made a huge fuss, instead announcing the event quietly in a blog post that otherwise focused mostly on Walmart's monthlong online baby sale.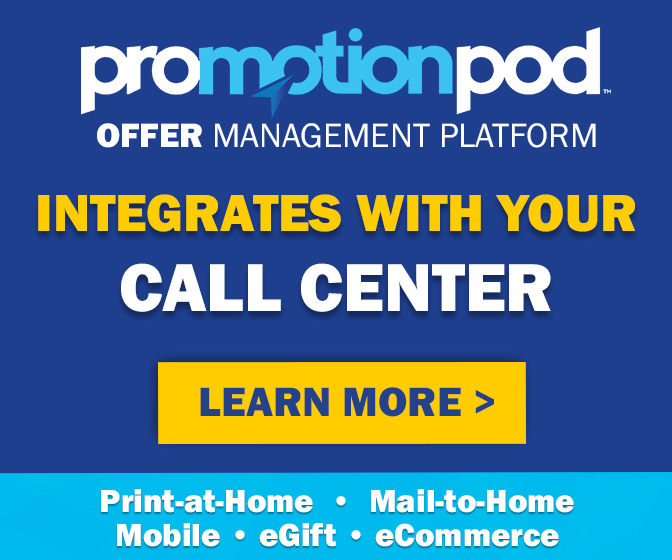 "From pacifiers, to bath soaps, to lactation cookies and car seats—Walmart.com is offering great prices on everything your little one needs. You can find these top products at super-low prices online and while supplies last during the month of February," Walmart announced. "Want to see, touch & feel new baby products?" the post went on. "There are about 3,000 Walmart locations participating in a one-day, Baby Savings Days event," which took place this past Saturday, February 23.
"It's a hands-on opportunity to demo baby gear, talk to specialists and take home a bundle of samples and coupons for their growing families," a company spokesperson explained.
While Walmart certainly hinted that its in-store events would feature big savings, it never really came out and said as much. But that's the narrative that took off, as word of Baby Savings Day quickly spread on social media and was featured in shopping blogs and local news reports across the country.
"Walmart is Having a Huge 'Baby Savings Day' Sale This Saturday!" one website announced. "Walmart offers huge savings for new parents at 'Baby Savings Day' on Saturday," another declared. Even the investing website The Motley Fool got caught up in the hype, calling the event Walmart's "baby-related take on Amazon's Prime Day" and asking "Can Walmart Make 'Baby Savings Day' a New Retail Holiday?"
Based on what many shoppers found in stores on Saturday, Baby Savings Day was no holiday, and nothing to celebrate.
"Nothing was worth purchasing. The 'sale' was like $1 off of sippy cups that were originally $7. Or like $5-6 off of big ticket items like mattresses… No diapers, car seats, formula or anything was on 'sale'," one shopper wrote on Facebook. "No sale, just the same prices they had 2 days ago when I was there, with 'sale' signs on them," another complained.
Another shopper posted a video on Twitter to show off the "bundle of samples and coupons" he received – two small lotion bottles, an 8-pack of baby wipes, a $2 Huggies coupon and several advertising pamphlets. "They told us that it was all on sale online," he said. "Great Baby Savings Day at Walmart!"
One Facebook commenter seemed to have it all figured out: "It's just promoting baby items, not an actual sale. That's not what they're making it out to be, though!"
If you go back and look at Walmart's earlier comments, that's kind of what they suggested Baby Savings Day would be all along – an in-store event promoting its online sales, giving shoppers a chance "to see, touch & feel new baby products", "talk to specialists" and get a "bag of free goodies". Not a huge one-day sale where shoppers could score deep discounts throughout the entire baby department.
That was the perception that spread online, though. And while Walmart didn't start the fire, it didn't seem to do much to stop it.
"We are encouraged to see the excitement and positive demand surrounding the event," a Walmart spokesperson said in a statement at the end of the day. "In addition to product demonstrations, we were excited to offer even lower prices on nearly 100 items in select stores, with hundreds more online. While nearly 3,000 stores participated, the demand surpassed even our expectations, and in some cases customer expectations were not met, and for that, we apologize. It's always our goal to provide customers a positive experience."
Some stores seemed to do a better job than others in celebrating the event, with decorations, cake, photo booths and other fun features. And some shoppers did come away happy with their finds, whether or not the deals they found were really as good as they thought they were. But committed deal shoppers who won't even get out of bed for less than 50% off weren't having it. "Normal people will think they're great deals," one member of a Facebook deal forum scoffed. "It looked like a lot of people thought they were getting deals because they cleaned the car seat aisle out. But they were regularly priced," another wrote incredulously.
The Motley Fool, which had already jumped to the conclusion that Walmart was trying to establish its very own Prime Day, didn't stop there. It speculated that Walmart allowed the promotion to spread via word of mouth as part of a "go-slow approach to creating a new sales holiday. That may be a calculated move, designed to establish demand in year one before expanding the event in year two… It's very possible that the chain is experimenting before it fully commits to attempting to make Baby Savings Day a recurring event."
The way things went in year one, though – don't be surprised if Baby Savings Day never makes it to a year two. If it does, a whole lot of disappointed shoppers won't be planning to show up.
Image source: Walmart