What good are coupons for toilet paper when you can't find any toilet paper to use them on?
The unprecedented demand for the otherwise mundane product in the current environment has already been much-documented and much-mocked. Now, whether it's due to a commitment to public service, or a need to promote their business during troubled times, some business owners are capitalizing on the trend by offering special coupons and deals for those in need of one of life's little necessities.
Vinny's Deli, a popular lunch spot in Wallingford, Connecticut, is among the latest to offer a tantalizing deal. The business is offering a coupon on its Facebook page – just print it or show it on your phone, and get a free roll of toilet paper with the purchase of any sandwich.
"During these trying times, we don't want any of our customers to stress over the necessities like toilet paper," Vinny's explained.
"We also are selling rolls at cost for 50 cents each to help anyone we can," store owner Vinny Iannuzzi told Coupons in the News.
It's a clever promotion – and one that's catching on.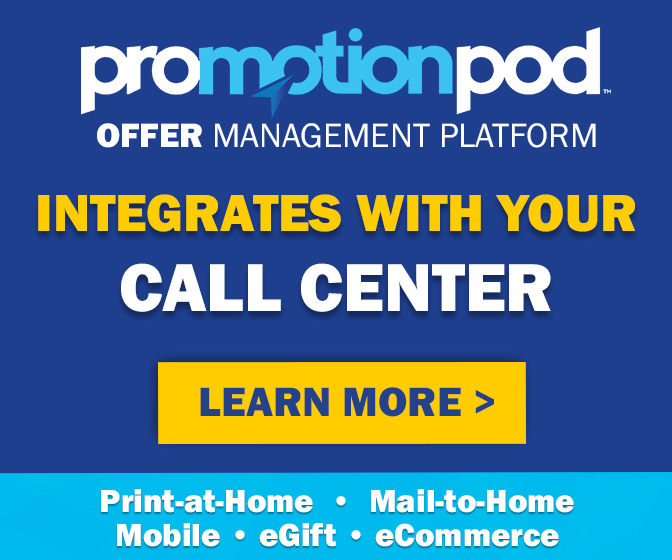 Village Family Restaurant in Waynesville, Ohio is offering a "TP Tuesday" promotion, where anyone who spends $25 or more on Tuesdays gets a roll of premium two-ply toilet paper on the side. In Mequon, Wisconsin, the Mequon Pizza Co. announced to those in need of TP that "our regular, massive shipment was just delivered, so for every large pizza you purchase we will give you a free roll of Cottonelle, 2-ply toilet paper, if you need it!" Dirty Dick's Crab House in Nags Head, North Carolina is offering a free roll of toilet paper with the purchase of every entree, announcing that "these may be trying times, butt you can rest assured that we've got you covered – on both sides!"
All of the restaurants are pointing out that they're not buying up all the toilet paper in town just so they can use it in a promotion. Instead, they're offering to share from their own supply that they would otherwise use in their guest restrooms. And with most restaurants now offering only delivery and pickup orders, no one is using their bathrooms anyway – so might as well give the TP away.
With any luck, the great toilet paper scramble of 2020 will subside soon, once everyone is well-supplied and the panic purchases taper off. Soon, "all the grocery stores are going to have pallets of toilet paper sitting in the aisles, and nobody is going to buy it," supply chain expert Daniel Stanton predicted to CNBC, "because who needs to buy toilet paper when you've got a year's worth sitting in your garage?"
And the major toilet paper brands Charmin, Conntonelle and Angel Soft are all urging calm. "Our employees are working around the clock to ensure our products, manufactured right here in the U.S., get to you as quickly as possible," Cottonelle offered in a statement. "Production is going smoothly, and we are shipping out product as fast as we can make it," Angel Soft reassured shoppers. "We are producing and shipping Charmin at record high levels, and working diligently to get product to our retailers as fast as humanly possible," Charmin said, before adding for good measure, "Please stay safe and remember to spare a square for your neighbor!"
If you're really in need of TP, just don't be fooled by an offer that a CVS store in Massachusetts made. A photo shared on social media shows a printed sign posted in a CVS in Quincy, outside of Boston. "Sign up for Carepass and get a FREE roll of toilet paper… New members only!"
It's not clear if the sign pushing CVS's paid membership program was meant to be serious, or a joke. But the corporate office wasn't laughing. "It was not an authorized company promotion and we had the store remove the sign immediately," a CVS spokesperson said in a statement. "We apologize to our customers for the posting of this unapproved sign and we are addressing this matter with the store's employees."
So hopefully you're well-stocked with toilet paper by now. If not, try checking with your favorite local restaurant. If you support them with your business in the beginning of this ordeal we find ourselves in, they just might be willing to support you… in the end.
Image source: Pixabay/Alexas_Fotos