There have been plenty of recent surveys, reports, studies and plain old assumptions concluding that a shaky economy means that coupons are ready to make a comeback. But year after year over the past decade, during good economic times and bad, coupon use has experienced sharp declines. And then those surveys, reports, studies and assumptions conclude that couponing will be ready to make a comeback… possibly next year.
But could this be the year it finally happens?
While some prognosticators' couponing crystal balls may be hazy, executives at the country's largest traditional grocery chain say they're starting to see it with their own eyes – coupon use is perking up again.
"We are starting to see customers engaging in coupons a little bit more aggressive than before," Kroger CEO Rodney McMullen told investors last week. He also reported that more shoppers are choosing to save money by buying Kroger store brands over more expensive name brands. "So we are starting to see the beginning of some behavior changes," McMullen said.
The latest government figures show that grocery prices have risen 7.4% since last year. And we likely haven't hit the peak just yet. "In 2022, food-at-home prices are predicted to increase between 2.0 and 3.0 percent," the USDA's Economic Research Service reports.
So when every dollar counts, many shoppers who may have drifted away from clipping coupons in recent years, are apparently finding them to be an attractive option again.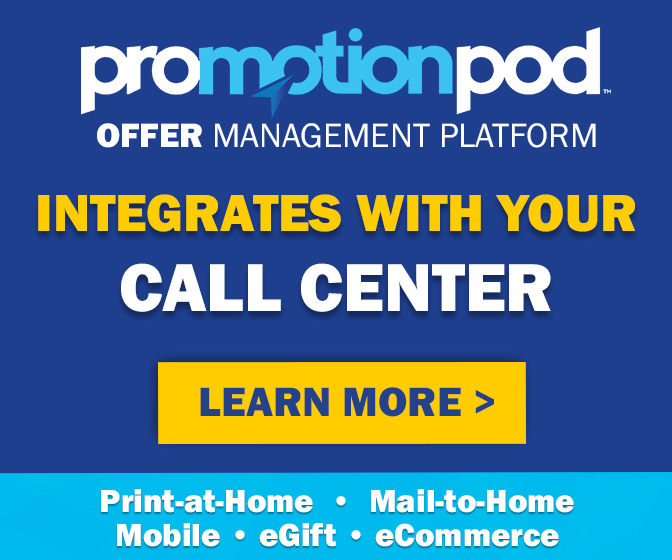 They're also taking advantage of deals, as the industry is returning to more normal promotional cycles. "During the pandemic, there were promotions we didn't do just because there were some items you couldn't get product," McMullen said. "And obviously, you don't want to promote an item where you don't have enough inventory to support the product. In some cases, that's still the case. But overall, our promotional activity is pretty similar to what it was before the pandemic."
You might think a retailer like Kroger would be worried, with more shoppers clipping coupons, only buying things when they're on sale, and avoiding expensive brands. But Kroger is projecting confidence, because everyone's got to eat. And even when grocery shoppers are trying to watch every penny – they're still spending.
"What the customers are telling us is that they're changing their spend behavior outside of food more than food," McMullen said. "Eating at home is a lot more affordable than going out to restaurants. They're able to stretch their budget this way… and then they're able to get personalized rewards and engage with us on promotional items and things like that."
"Inflation is certainly higher in food, which obviously we're all focused on, but inflation is obviously higher pretty much everywhere in the economy right now," Kroger's Chief Financial Officer Gary Millerchip added. "Food at home is more attractive in terms of helping me be able to manage my budget and manage my dollars."
So with the prices of nearly everything going up lately, it's easier to cut out spending somewhere else than at the grocery store. Easier said than done, though. McMullen acknowledged that "on cost increases, for the most part, they were passed through," meaning that wherever Kroger experienced increased costs, it passed those costs on to customers in the form of higher shelf prices. "But not in every area," McMullen said. "We've continued to invest in pricing in areas that matter most to customers… what we're trying to do is to make sure that we're balancing inflation and helping the customers stretch their budget as much as we can."
What's bad for consumers isn't necessarily bad for Kroger, though. The retailer's stock price jumped to an all-time high after it reported strong quarterly earnings last week. So Kroger's executives and investors may not need to clip coupons – but with earnings like these, they're more than happy to continue welcoming shoppers who do.
Image source: Kroger