Keeping your car running requires some patience. You pull up to a gas or charging station to refuel or recharge – and then wait. So what better way to engage with a captive audience than to reward them with coupons?
EVgo, the nation's largest public fast charging network for electric vehicles (EVs), has announced a newly-expanded program that will deliver digital coupons to drivers who charge their vehicles outside select grocery stores in California.
Save Mart, which operates more than 200 stores in California and Northern Nevada, has been a charter member of "EVgo Advantage," with five stores offering coupons through the program. Now, the chain will expand its coupon offerings to seven more stores. And EVgo is hoping that other stores across the country follow suit.
"Our proprietary technology delivers on-the-spot coupons from local businesses to EV drivers when they plug-in and start charging," EVgo explains.
Save Mart first partnered with EVgo back in 2015, installing their first electric charging station outside a Save Mart-owned Lucky store in Fremont, California. Since then, Save Mart has installed charging stations outside dozens more stores, joining other grocery chains that have done the same, like Kroger and Whole Foods.
EV drivers who recharge outside stores participating in the EVgo Advantage program "immediately receive an SMS message with a link to a coupon or more offers," EVgo explains. So they can shop, and save, after their EV is fully charged, or even while it's charging. "These chargers are so fast, the car should be completely charged by the time a shopper stocking up on groceries for the week is finished," Lucky's then-General Manager Mike Haaf said when the first charging station was installed.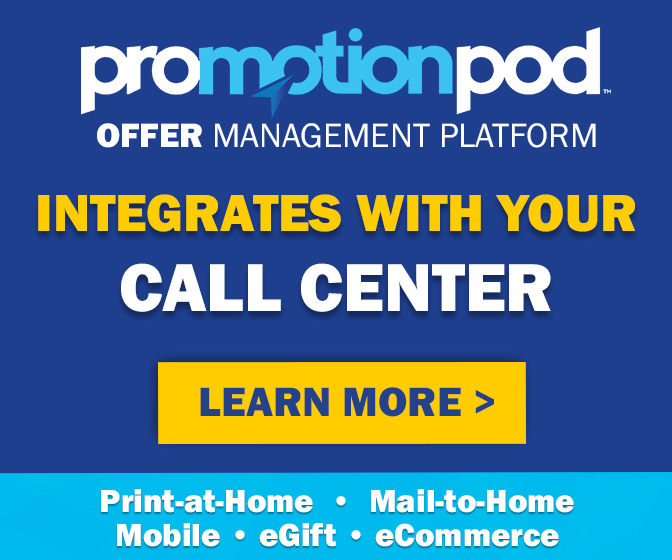 EVgo cites recent research from the Union of Concerned Scientists and Consumer Reports, showing that grocery stores are the number-one choice among EV drivers as being the most convenient locations to recharge, far ahead of other locations like restaurants, shopping malls, club stores and pharmacies. But all of those choices have one thing in common – they allow multitasking motorists to combine a recharging visit with a shopping trip. And a well-timed coupon could entice a potential shopper located right outside a store, to come inside the store.
Plus, EV recharging stations offer marketing opportunities that gas stations don't. You'd never leave a running gas pump unattended to go inside a gas station convenience store and shop while you fuel up. But since recharging an EV takes longer, and is safer to do so without actively monitoring the process, a coupon offered at a charging station could be even more effective than one offered at a gas station. EVgo's own survey found that 80% of EV drivers shop while they charge their vehicles.
"Research shows that consumers are drawn to promotions, and we are pleased to offer an additional way to drive customer loyalty to our site host partners through EVgo Advantage," EVgo CEO Cathy Zoi said in a statement. "Many of our customers are transitioning to electric vehicles," Save Mart senior vice president of retail operations and supply chain Hal Levitt added. "The expansion of the EVgo Advantage program is a natural next step for The Save Mart Companies."
EVgo's research found that the average customer who received a coupon via EVgo Advantage spent some 60% more than EVgo customers who didn't receive coupons. So EVgo says its program is a win-win – retailers attract shoppers who spend more, while the shoppers themselves are able to save more.
"Bringing in new customers, giving them more reasons to shop, and increasing how much they spend — these are the reasons why more and more retail businesses are turning to EVgo for electric vehicle charging," EVgo says.
So EV enthusiasts will tell you there are many benefits to switching from a gas-powered car to an electric vehicle. And now, thanks to EVgo's coupon program – there's one more.
Image source: EVgo