Eating out has gotten a lot more expensive. But so has eating in. With both restaurant and grocery prices on the rise, one marketing company looked at prices and promotions for an American favorite, to see how diners are balancing their food cravings with their desire for a deal.
So may the best pizza prices win!
Vericast is out with its 2023 Restaurant TrendWatch report, which surveyed nearly 2,000 Americans to find out what they're having for dinner these days – and what they're willing to pay.
Two-thirds of respondents said eating out is just too expensive. So "consumers are trading down and looking for deals," the report found. Half said coupons and discounts help them choose a restaurant to visit, while a quarter of respondents said they absolutely won't patronize a restaurant at all without a coupon or discount.
Many of those consumers are opting to stay at home and cook for themselves. But that's not necessarily a better deal, since rising grocery prices are making meals at home more expensive, too.
So what's a hungry consumer to do? How about pitting the restaurants and retailers against each other to see who can make the best offer?
Take pizza, for example. Some may prefer Dominos, others Pizza Hut, there are Papa John's fans, Little Caesars loyalists, and local pizza places all over the country. But Vericast found that about 40% now have no specific preference when it comes to choosing a pizza place, with nearly 60% saying a coupon or a discount will influence their decision. Not only that, but 13% of recent restaurant pizza guests are now trading down to frozen pizza to pop in the oven at home instead.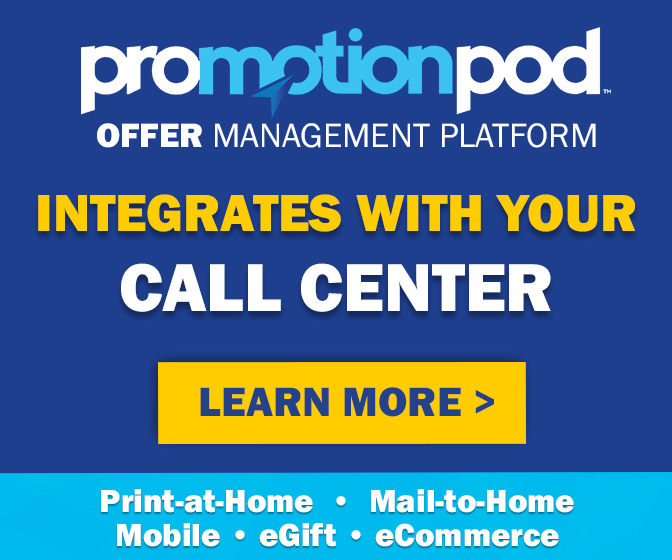 That's because "grocery stores are elevating their pizza incentives," Vericast pointed out. "Over the past two years, retailers have increased their frozen pizza brand promotions 214%, and consumers have noticed."
"The pizza battle is on, and grocery stores are winning," Dana Baggett, Client Strategy Director of Vericast's Restaurant Division, said in a statement. Consumers' desire for deals "presents an opportunity for pizza brands – and grocers and restaurants alike – to offer incentives to be top of mind when hunger strikes," the report stated.
Two-thirds of those surveyed said rising prices have made them less loyal to their favorite restaurants. But a third said coupons make them more loyal. And "if a restaurant does not reward loyalty with coupons and discounts, consumers will switch to one that does," Vericast found.
"Acknowledging loyalty with rewards and savings is another effective way to entice guests to return to restaurant dining and spend more," the report advised. Otherwise, those guests are liable to disappear in a flash. Half of survey respondents said they rarely use their restaurant loyalty apps, while three out of five frequent casual diners said they often delete restaurant apps from their phones.
And it's hard to earn a customer's business or loyalty when you've been deleted.
Ultimately, coupons and deals can benefit both those who use them, and those who offer them. Four out of five diners say they spend more at a restaurant when they have a coupon or discount.
So full price versus a discounted price could make the difference between an old standby and a new favorite, between going out and eating in, between fresh pizza and a frozen pie. And it could help determine which restaurants have a full house – and which find themselves with a house full of empty tables.
Image source: adactio