Someone at the Coupons.com design team is earning their paycheck – or maybe just trying to keep themselves busy. The printable coupon site has changed its layout once again – and this time, the changes are not just cosmetic. Once you get past the new look of the site, just try changing your zip code.
Just as with printed newspaper insert coupons, different Coupons.com offers are often made available to different parts of the country. Savvy printable coupon users have long gotten around that by using, and sharing, different zip codes where they can access these offers. The ethics of changing zip codes has always been a grey area, since the coupons are made available to a specific region for a reason. But then it's not necessarily any different from obtaining and using insert coupons from an acquaintance in another part of the country – it was just easier. Until now.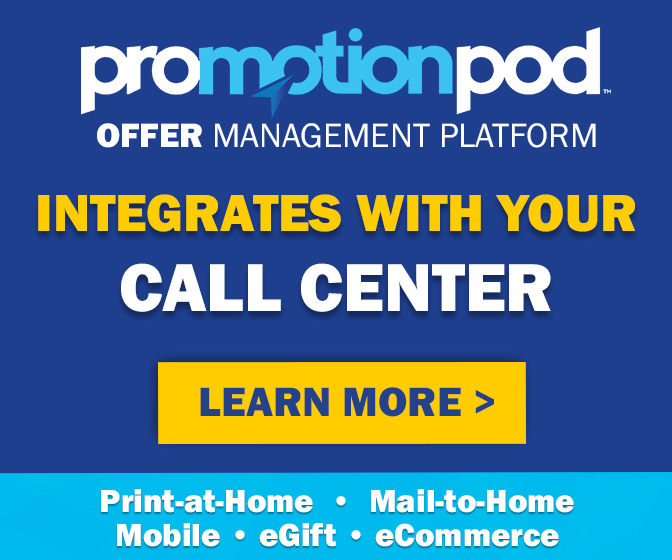 "Now there's no need to enter your zip code on the home page to see available offers in your area," Coupons.com chirps on its blog. Then, ominously, it adds: "We do it for you." It goes on to explain that "you can still change your zip code on the Account Setting page or on the Local tab for local offers only" (emphasis added).
In other words, it's become even harder, though not impossible, to change your zip code to hunt for additional coupon offers outside your local area. That was one of the big complaints among Coupons.com users several months ago, after the previous site redesign. That revamp introduced a number of changes: first, a three-column view, which allowed for the display of nearly twice as many coupons on one page as the earlier two-column view did.
The second change was the elimination of page numbers, replacing that function with a "Show More Coupons" button at the bottom of the page. That generated plenty of complaints from users. "I would LOVE to see a 'view all' button so I don't have to keep 'viewing more' over and over every time I go on the site," said one commenter on the Coupons.com Facebook page. "After you print the first of two of the same coupon, all the pages collapse again and the coupon falls to the bottom of the last page, so you have to PAINFULLY expand and SLOWLY scroll down each page a second time," complained one user on the internet deals site Slickdeals.net.
The third change a few months back, was the initial effort to make changing zip codes more cumbersome. The zip code box that had been on the main page was now hidden behind the "Local Coupons" tab, requiring a few extra steps to change zip codes and access different coupons. Now, there are a few more different extra steps to take. The site automatically determines your computer's location and zip code. If you change the zip code under the new "Local" tab, the zip only changes for local coupons – once you return to the main page, your computer's zip code will once again determine what coupons you see. The only workaround right now is to log in, or create an account if you don't have one, and change your zip code in your account settings (you'll have to make sure your state and zip code match). No word on whether Coupons.com will make note of, or take any action against, users who frequently change their account settings.
Reaction to the newest site changes are still trickling in, but reaction to the earlier changes was largely negative. "I really HATE the new format," one Facebook commenter wrote. "I HATE HATE HATE the set up you now have for the website", wrote another. A third commenter went into more detail with her opinion: "Your new format is so hard to use. I'm not afraid of change and I roll with the punches, but I avoid your site as much as possible. If I have to sit down and figure out how to print coupons and change the zip code on a site that was previously effortless, its not worth it anymore. My time is valuable."
Coupons.com's boilerplate response to such complaints was, "We are sorry to hear about your experience with the new site layout. We appreciate your feedback and will pass them along to the development team." A Slickdeals.net user later noted that, "Many reported to Coupons.com that their layout sucked and was awful from a user interface point of view. They made it clear that they weren't going to be changing it."
Other than to sing the praises of their new layout to Coupons in the News, a Coupons.com spokesperson did not respond to repeated requests for comment about the complaints, or whether making it more difficult to print two copies of a coupon and changing zip codes was just a byproduct of the new layout or, more likely, by design.
Coupons.com recently encouraged those who host its coupons on their site, including Coupons in the News, to "upgrade" to the earlier updated format. Though, like many sites that host printable coupons, this site's Coupons.com page retains the old look, complete with the easy ability to scroll through pages and change zip codes. "We anticipate that the new design will be rolling out" to affiliate sites "at some point in the relatively near future," a spokesperson told Coupons in the News, without addressing whether affiliate sites will eventually be compelled to abandon the old format.
Some commenters on Facebook and on the Coupons.com blog have praised the look of the new Coupons.com site – though some, if not all, appear to be Coupons.com employees posting under their personal accounts: "Love the new design! Less cluttered and much easier to find coupons," wrote one. "It's so much easier to see what I want to clip," wrote another. "Wow, the new layout is so awesome, looks new and fresh!!!" said a third. But the verdict is still out among non-Coupons.com employees.
"Today's redesign is the first of a number of enhancements we plan to introduce over the next several months," says Coupons.com. "Stay tuned!" Or be warned.