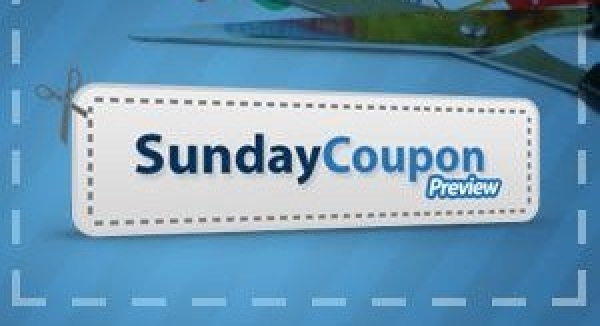 After last weekend's coupon bonanza, this weekend's offerings are a little less breathtaking. But at least one coupon provider assures us it's still going to be a pretty good month overall.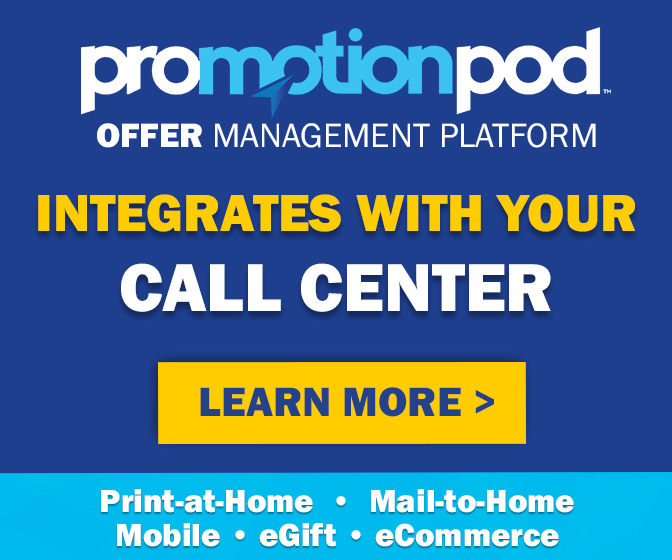 "January is traditionally the largest month for coupon distribution," Curtis Tingle of Valassis, RedPlum's parent company, tells Coupons in the News. He also notes that, for the first time since 2009, there are just four Sundays in January instead of five. "This will result in larger than normal coupon books and/or incremental SmartSource and RedPlum issues throughout the month," he says.
Still, we're scheduled to get just one SmartSource and one RedPlum this Sunday – a far cry from last week's two RedPlums and three SmartSources. "The first date of January has traditionally been one of the largest weeks for coupon pages annually," says Tingle, and last week's was indeed pretty darn large (read: "Sunday's Coupons, 1/6/13 – The 'Largest in History!'"). RedPlum takes next week off, though there will be a SmartSource. And the following week, one week before Super Bowl Sunday, is also traditionally one of the largest of the year. Don't buy your gametime snacks til you see what coupons are coming out on January 27th.
As for this weekend, you may be able to find some of these coupons available as printable versions in the Smartsource and RedPlum sections of our Printable Coupons page. And if you don't see what you're looking for, try searching our coupon database.
And don't forget to combine these with Ibotta's cash-back offers (sign up HERE, or read more HERE) for extra savings!
And now, as provided by Sunday Coupon Preview, here are the coupons to watch for this weekend:
SmartSource coupon insert – 1/13/13
Activia $1/1 4pk (3/3/13)
Airborne $1.50/1 product (4/13/13)
All You $.50/1 issue (4/26/13)
Almond Accents $.50/1 3.5oz+ package (3/31/13)
Alouette $1/1 cheese portions (3/31/13)
Alouette $1/1 light spreadable cheese (3/31/13)
Berkeley Farms $.50/1 gallon or half gallon Trumoo (2/23/13)
Birds Eye $.50/1 C&W variety (2/28/13)
Birds Eye $.50/1 Steamfresh Chef's Favorites (2/28/13)
Blink $1/1 Tears or GelTears (2/28/13)
Campbell's $.40/2 condensed soups excluding chicken noodle, tomato and great for cooking (3/15/13)
Campbell's $.40/4 condensed chicken noodle and tomato soups (3/15/13)
Campbell's $1/1 Go soup (4/9/13)
COMPLETE $1/1 12oz+ solution (2/18/13)
COMPLETE/Blink $1/1 COMPLETE Blink-N-Clean lens drops or Blink Contacts lubricant eye drops (2/18/13)
Contac $1/1 Cold+Flu product (3/31/13)
Cottonelle $.50/2 flushable moist wipes ets (2/9/13)
Cottonelle $.50/2 toilet paper 4pks or 1 9pk+ (2/9/13)
Depend $1/1 guards for men (2/23/13)
Depend $1/1 product ets (2/23/13)
Dreamfields $.55/1 pasta (3/16/13)
Duraflame $3/1 firelogs dnd (2/28/13)
Edge $2/2 7oz+ shave gels (2/10/13)
Gain/Era $.40/1 Gain detergent or fabric enhancer or Era detergent ets (2/28/13)
Gain/Era $1/2 Gain detergent or fabric enhancer or Era detergent ets (2/28/13)
Gas-X $1/1 product (4/13/13)
Gas-X $2.50/2 products (4/13/13)
Gevalia $1.50/1 coffee (2/9/13)
Glade $1.50/1 Plugins Scented Oil twin refill or 2 single refills (2/9/13)
Glade $1/1 Decor Scents holder (2/9/13)
Glade $1/1 PlugIns Scented Oil warmer or starter kit (2/9/13)
Glade $1/1 Sense & Spray starter kit (2/9/13)
Glade $1/2 Decor Scents refills (2/9/13)
Glade $1/2 Sense & Spray refill (2/9/13)
Glade $2/2 4oz jar candles (2/9/13)
Goodnites $2/1 underwear jumbo pack+ (2/9/13)
Huggies $.50/1 56ct+ baby wipes (2/9/13)
Huggies $1.50/1 diapers (2/9/13)
Huggies $2/1 Little Movers or Little Snugglers diapers (2/9/13)
Jello-O $.80/2 refrigerated snacks (2/10/13)
Jergens $1/1 4floz+ moisturizer (2/19/13)
John Frieda $3/2 Frizz-Ease frizz eliminators, styler or finishers excludes shampoos, conditioners, trial sizes, appliances and brushes (2/9/13)
Jolly Time $.50/1 microwave popcorn (2/28/13)
Ken's $1/1 16oz dressing (2/28/13)
Kleenex $.50/3 50ct+ or 1 bundle pack ets (2/9/13)
Kleenex $1/2 hand towels (2/23/13)
Kotex $1.50/2 Natural Balance products excludes 14-22ct liners (2/23/13)
Kotex $1/1 U liners excludes 14-22ct (2/23/13)
Kotex $1/1 U pads ets (2/23/13)
Kotex $1/1 U tampons ets (2/23/13)
Mott's $.55/1 Snack & Go pouch 4pk, or single-serve applesauce or medleys 6pk cups (2/24/13)
Ortega $.50/2 products (3/31/13)
Planters $1/1 peanut butter jar (2/10/13)
Poise $1/1 hourglass shape pads (2/23/13)
Poise $1/1 product (2/23/13)
Poise $3/1 feminine wellness product ets (2/23/13)
POM Wonderful $.50/1 4.3oz or 8oz fresh arils dnd (3/31/13)
POM Wonderful $.50/1 pomegranate dnd (3/31/13)
Prevacid $2/1 24HR product (2/24/13)
Prevacid $6/2 42ct 24HR products (2/24/13)
Pull-Ups $.50/1 flushable moist wipes ets (2/9/13)
Pull-Ups $1.50/1 training pants jumbo pack+ (2/9/13)
Real Simple $.50/1 issue (4/12/13)
Revlon $1/1 eye product (2/27/13)
Revlon $1/1 lip product (2/17/13)
Revlon $1/1 nail enamel (2/17/13)
Revlon $2/1 foundation, powder, BB cream, concealer, blush or primer (2/7/13)
Schick $2/1 Intuition razor or refill (2/23/13)
Schick $2/1 Quattro disposables pack (3/3/13)
Schick $2/1 Quattro Titanium razor or trimmer (3/3/13)
Schick $2/1 Quattro Titanium refills (3/3/13)
Schick/Edge Buy Xtreme3 disposable, get one 7oz+ Edge shave gel free up to $2.99 (2/10/13)
Schiff $1/1 vitamin supplement excludes Move Free and Digestive Advantage (4/13/13)
Schiff $3/1 Move Free (4/13/13)
Scotch-Brite $.75/2 scrub sponges, scour pads, dishwands and dishwand refills (2/8/13)
Scott $.50/1 Naturals flushable wipes tubs or refills (2/23/13)
Scott $1/1 12+ extra soft bath tissue (2/23/13)
Scott $1/2 8pk+ 1000 tissue or 1 16pk+ (2/23/13)
Scott $1/6+ towels rolls (2/23/13)
Scrubbing Bubbles $.75/1 all purpose cleaner with fantastik (2/24/13)
Scrubbing Bubbles $.75/1 bathroom cleaner with color power technology (2/24/13)
Scrubbing Bubbles $.75/1 mega shower foamer (2/24/13)
Scrubbing Bubbles $1/1 Fresh Brush refill (2/24/13)
Scrubbing Bubbles $1/1 total kitchen foaming all purpose cleaner with fantastik (2/24/13)
Scrubbing Bubbles $1/2 bathroom cleaning products (2/24/13)
Scrubbing Bubbles $3/1 Fresh Brush starter kit & caddy (2/24/13)
Scrubbing Bubbles $5/1 automatic shower cleaner (2/24/13)
Scrubbing Bubbles B1G1 free toilet cleaning gel up to $3.99 (2/24/13)
Skintimate $.55/1 shave gel or shave creme excludes 2.75oz cans (2/24/13)
Smart Balance $.50/1 spreadable butter or blended butter sticks (2/27/13)
Smart Balance $1/2 buttery spreads (2/27/13)
South Beach Diet $1/1 snack bars or sweet delights (3/31/13)
South Beach Diet $2/1 smoothies 4pk or meal bars (3/31/13)
Viva $.50/1 or more paper towel big rolls (2/24/13)
WhoNu? $.55/1 cookies (3/10/13)
Windex $.55/1 multi-surface cleaning product (2/24/13)
Windex $1/2 glass cleaning products (2/24/13)
Ziploc $.55/1 Perfect Portions bags (2/23/13)
Ziploc $1/2 bags (2/23/13)
Zone Perfect $1.25/1 5ct box (2/16/13)
RedPlum coupon insert – 1/13/13
Arnicare $1/1 2.6oz gel (3/31)
Dial $1/1 12oz+ lotion product (2/10)
Dial $1/2 6oz+ regular or for men body washes (2/10)
Dial $1/3 liquid or foaming hand soap or 3pk+ bar (2/10)
Fleischmann's $.40/1 3-strip pizza crust yeast (4/30)
Garnier $2/1 moisturizer (4/6)
Garnier Fructis $1/1 conditioner or treatment (2/23) ETS
Garnier Fructis $1/1 shampoo (2/23) ETS
Garnier Nutrisse $2/1 Nourishing color foam (3/9)
IHOP At Home $1/1 frozen breakfast item (5/13)
Jimmy Dean $1/1 sausage crumbles (2/24)
Kettle $1/2 4oz+ Bakes (3/16)
L'Oreal $2/1 EverCreme, EverCurl, EverSleek, EverPure or EverStrong shampoo or conditioner (3/9)
L'Oreal $2/1 EverCreme, EverCurl, EverSleek, EverPure or EverStrong treatment (3/9)
L'Oreal $2/1 EverStyle (3/9)
L'Oreal $3/1 Preference shade (3/9)
Oscillococcinum/Coldcalm/Chestal $2/1 adult or childrens product (3/31)
Pup-Peroni $1/1 5.6oz+ dog snacks (3/15)
Purina $3/1 ONE beyOnd dog food (2/13)
Purina Free 16oz ONE beyOnd cat food carton up to $3.25 or $3.25/1 3lb+ cat food bag (2/13)
Superpretzel $.50/1 product (2/6)
Superpretzel $.501 pretzeldogs product (2/16)
Weight Watchers $.55/1 sweet bakery product (3/31)
Wisk $1/1 45oz+ laundry detergent (2/24)