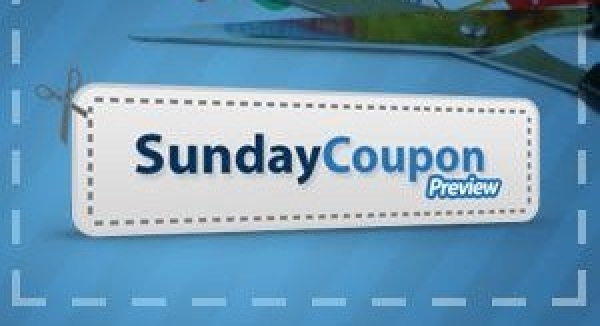 There's just one coupon insert coming our way this weekend. Nothing like the first weekend of the year, and next weekend's "Big Game" themed offerings should be good, but have a look and see if there's anything that strikes your fancy on the following list.
A reminder, you may be able to find some of these coupons available as printable versions in the Smartsource and RedPlum sections of our Printable Coupons page. And if you don't see what you're looking for, try searching our coupon database.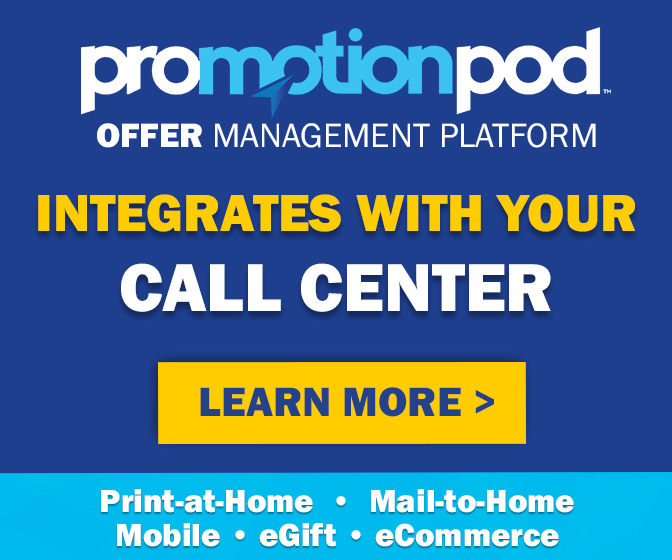 And don't forget to combine these with Ibotta's cash-back offers (sign up HERE, or read more HERE) for extra savings!
And now, as provided by Sunday Coupon Preview, here are the coupons to watch for this weekend:
SmartSource coupon insert – 1/20/13
Almay $2/1 cosmetic product (2/24)
Alouette $1/1 cheddar spreads (3/24)
Baileys $1/1 non-alcoholic coffee creamer (3/31) DND
BelVita $1/2 8.8oz breakfast biscuits (3/9)
Boboli $1/1 pizza crust (3/31) DND
Campbell's $1/1 skillet sauces (3/31)
Chef Michael's $3/1 food for dogs (2/24)
Colgate $.50/1 4oz+ Total, Optic White, Max Fresh or Sensitive toothpaste (2/9)
Colgate $.50/1 adult or kids manual toothbrush excludes Plaus, Triple Action and Extra Clean (2/9)
Colgate $1/1 adult or kids powered toothbrush (2/9)
Enzymatic Therapy $2/1 Probiotic Pearls product (4/30)
Excedrin $1.50/1 100ct+ product (3/9)
Excedrin $1/1 24ct+ product (3/9)
Farm Rich $.75/1 18oz+ snack (3/31)
Franks $.75/1 Redhot sauce (3/31)
Franks $.75/1 Redhot sweet chili or thick sauce (3/31)
French's $.30/1 classic yellow mustard (3/31)
French's $.50/1 spicy brown or horseradish mustard (3/31)
Gillette $2/1 disposable (2/28)
Glade $.75/1 Expressions fragrance mist starter kit (3/2)
Glade $3/1 Expressions oil diffuser starter kit (3/2)
Green Mountain Coffee $1.50/1 10 or 12oz bag (2/20)
Green Mountain Coffee $1/1 K-Cup packs (2/20)
Hebrew National $1/1 beef franks in a blanket (3/3)
Hershey's $1/2 10oz+ Hershey's Miniatures assortment, Hershey's Kisses milk chocolate, Hershey's Kiss cookies 'n' creme, Reese's miniatures or York peppermint patties (3/15)
Hershey's $1/2 8-10.5oz stand-up bags of Hershey's Drops, Hershey's with Almonds Pieces, Reese's Pieces, Reese's minis or Rolo minis (3/15)
Hormel $1/2 pepperoni packages (3/18)
Infusium 23 $1/1 16oz+ shampoo or conditioner (2/17)
Infusium 23 $2/1 8oz+ leave in treatment (2/17)
Irish Spring $1/1 6pk+ bar pack (2/9)
Irish Spring $1/1 body wash excludes 2.5oz (2/9)
Johnsonville $1/2 sausage (3/1)
Kozy Shack $.50/1 chocolate pudding (3/31)
Kozy Shack $.50/1 pudding (3/31)
Lloyd's $1/1 barbecue product (3/18)
Mariani $.50/1 3oz+ dried fruit snacks (3/31) DND
Marzetti $1.50/11 Simply Dressed salad dressing (3/17)
MidNite $2/1 regular, for Menopause or PM (8/31)
Mt. Olive $1/1 pickles, peppers or relish (3/10)
Nature's Way $2/1 Alive! multivitamin product (4/30)
Pepperidge Farm $.75/1 Baked Naturals (3/31)
Pepperidge Farm $1/1 Jingos! snacks (3/31)
Pert Plus $1/1 13.5oz+ 2-in-1 product (2/17)
Precious $.75/1 10oz+ Stringsters or Sticksters (3/31) DND
Progresso $.25/1 light soup can (3/16)
Progresso $.50/2 soup cans (3/16)
Reynolds $.50/1 slow cooker liners (5/31)
Reynolds Wrap $.50/1 pan lining paper (3/31) DND
Reynolds Wrap $.75/1 35sqft+ foil excluding Wrappers (2/28)
Similasan $2/1 ear care product (3/31)
Similasan $2/1 eye care product (3/31)
Similasan $2/1 kids care product (3/31)
Softsoap $.35/1 8oz+ liquid hand soap (2/9)
Softsoap $.50/1 28oz+ liquid hand soap refill (2/9)
Softsoap $.75/1 12oz+ body wash or 2pk+ bar soap (2/9)
Speed Stick $1/1 regular or lady antiperspirant/deodorant excludes 2oz, 1.4oz and .5oz (2/2)
Sunbelt Bakery $.75/1 granola box or fruit & grain bars (3/31) DND
Total $.75/1 whole grain or raisin bran (3/2)
Tylenol $1/1 cold product (3/31)
Tylenol $3/2 cold or sinus products (3/31)
Tyson $.75/1 breaded chicken strips (4/20)
Tyson $1/1 Any'tizers snacks (4/21)
Ultra Palmolive $.25/1 dish liquid (2/9)
Xenadrine $5/1 product (4/13)
Zevia $2/1 6pk (3/31)