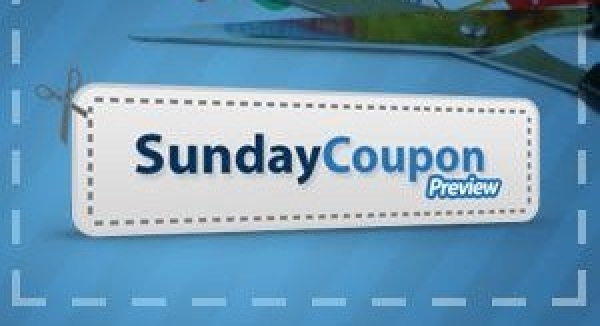 Lots of coupons coming our way this weekend. You should find four inserts, including two RedPlums, one SmartSource and a P&G brandSAVER.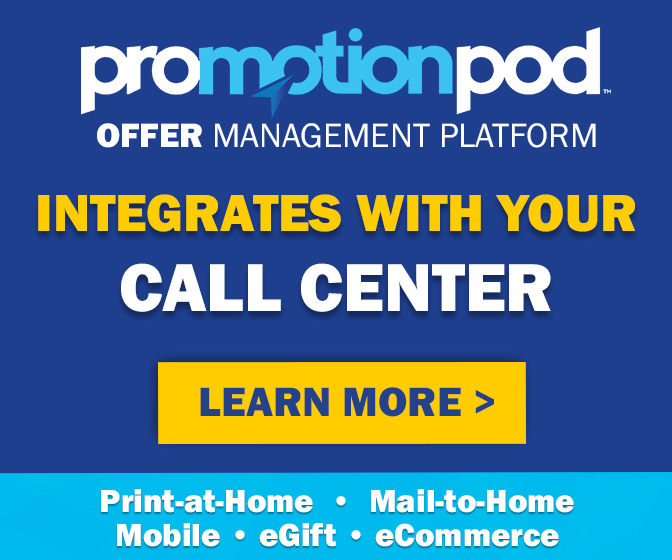 A reminder, you may be able to find some of these coupons available as printable versions in the SmartSource and RedPlum sections of our Printable Coupons page. And if you don't see what you're looking for, try searching our coupon database.
And don't forget to combine these with Ibotta's cash-back offers (sign up HERE, or read more HERE) for extra savings!
And now, as provided by Sunday Coupon Preview, here are the coupons to watch for this weekend:
SmartSource coupon insert – 1/27/13
Alka-Seltzer $2/1 regular or Plus product (3/31)
Arm & Hammer $1/1 Spinbrush Kids or Tooth Tunes product (3/31)
Arm & Hammer $1/1 Spinbrush product (3/31)
Armour $.55/1 meatballs (3/31)
Bayer $1/1 20ct+ aspirin product (3/17)
Bayer $3/2 120ct+ aspirin products (3/17)
Blue Diamond $1/2 4oz+ almonds (3/31)
Campho-Phenique $2/1 cold sore product (3/31)
Cheerios $.50/1 box (3/9)
Chex Mix $.50/2 4.5oz+ Mix or 100 Calorie Snack (3/23)
Chock full o'Nuts $1/1 package (2/28)
Curel $1/1 3.5oz+ product (2/24)
Dannon $.50/3 Oikos 5.3oz cups or 1 multipack (3/17)
Eggland's Best $.50/1 eggs (4/27)
Eggland's Best $.75/1 cage free or organic dozen eggs (4/27)
El Monterey $1/1 product (5/28)
Foster Farms $1/1 frozen cooked chicken (excluding breast nuggets) or turkey meatballs (4/30)
Frontera $1/1 1.5L bottle or 2 750ML bottles (2/28) DND
General Mills $1/2 Chex, Fiber One, Total, Wheaties, Oatmeal Crisp, Honey Nut Clusters, Raisin Nut Bran or Basic 4 cereals (3/9)
Hasbro $4/1 Jenga game excludes USAopoly, Winning Moves, travel, card and Electronic Arts game versions (3/3)
Hasbro $4/1 Scrabble game excludes USAopoly, Winning Moves, travel, card and Electronic Arts game versions (3/3)
Hasbro $5/1 Taboo game SKU# 30658 or Pictionary game SKU# 05713 excludes USAopoly, Winning Moves, travel, card and Electronic Arts game versions (3/3)
House Foods $1.50/2 Organic Tofu (4/30)
House Foods $1.50/2 Traditional Shirataki or Tofu Shirataki (4/30)
House Foods $1/2 Premium Tofu (4/30)
ICaps $3/1 eye vitamin formula (3/1)
Jolly Rancher $1/2 6.5oz+ bags (3/31)
Juanita's Mexican Gourmet $1/2 soup cans (3/10)
Kauai Coffee $1/1 10oz bag (2/28)
Lemi Shine $.50/1 machine cleaner box (3/10)
Lemi Shine $.60/1 rinse (3/10)
LypSyl $.50/1 Intense Protection LypMoisturizer (3/10)
MiO $1/1 regular, Energy or Fit (2/28)
MJB $.75/1 coffee (3/31)
Mountain High $.50/1 32oz yoghurt (3/23)
Nabisco $.75/2 6.5oz+ cookie/cracker products (3/10) DND
Nature Valley/Fiber One $.50/2 5ct+ Nature Valley Granola Bars, Nature Valley Granola Thins, Fiber One Chewy Bars, Fiber One 90 Calorie Chewy Bars or Fiber One 90 Calorie Brownies (3/23)
New York $.50/1 frozen product (3/31)
New York $.50/1 garlic knots (3/31)
Old El Paso $.60/3 products excludes salsa, refrigerated, frozen or soup (3/23)
Opti-Free $1.50/1 10oz+ formula (3/1)
Pace $.60/2 products (2/24)
Philadelphia $.55/1 Indulgence cream cheese spread (3/2)
Pillsbury $.40/2 crescent dinner rolls c twin pack (4/20)
Planters $1/1 6-16oz jar, canister, bag or multipack except almonds (4/30) DND
Progresso $.50/1 Recipe Starters cooking sauce (3/23)
Purely Inspired $3/1 product (4/27)
Revlon $1/1 hair color product (3/3)
Revlon $2/1 bb cream, foundation, powder, concealer, primer or brush (3/3)
Schick $1/1 Xtreme3, ST2 or ST3, SlimTwin or Quattro disposable razor pack excludes 2ct and 10+2ct (2/24)
Schick $3/2 Xtreme3, ST2 or ST3, SlimTwin or Quattro disposable razor packs excludes 2ct and 10+2ct (2/24)
Scotch-Brite $1/2 botanical disinfecting wipes (3/15)
Sesame Street $3/1 Lullaby & Good Night Elmo toy SKU# 36661 (3/3)
Sesame Street $5/1 LOL Elmo toy SKU# AI500 (3/3)
Sun-Bird $.80/2 seasoning or soup mixes (3/30) DND
Systane $1.50/1 lubricant eye drop or gel formula (3/1)
Totino's $.35/1 rolls snacks (4/20)
Vlasic $1/1 Farmers Garden hand-crafted pickle variety (3/31)
Yardley $1/4 single bar soaps or 2 double packs or 1 16oz shower gel (3/10)
Zarbee's $1/1 product (4/30)
RedPlum coupon insert #1 – 1/27/13
Advil/ThermaCare $1/1 20ct+ Advil, 16ct+ Advil PM, 4oz+ Children's Advil, 1/2oz+ Infant' Advil or 2ct+ ThermaCare (3/9) ETS
Axe $1/1 anti-perspirant, deodorant or bodyspray (2/24) ETS
Axe B2G1 free 16floz shower gels or detailer, excludes 16oz twin packs and trial up to $5.99 (2/10) ETS
Best Foods $.40/1 22oz+ product (2/24)
Caress $.75/1 12oz+ body wash or 6-bar+ pack (2/24) ETS
Centrum $1/1 100ct+ bottle or pack of regular, FlavorBurst, Specialist, Silver or Caltrate (3/9) ETS
ChapStick $1/2 packs (3/9)
Clear Buy 1 shampoo, get 1 conditioner or mask free up to $5.99 (2/10) ETS
Clear Buy 7-day intensive treatment, get shampoo free up to $5.99 (2/10) ETS
Degree $.75/1 for Men Adrenaline Series product (2/24) ETS
Degree $.75/1 Women Expert Protection product (2/24) ETS
Dimetapp/Robitussin/Advil $1/1 bottle or package of Dimetapp, Robitussin or Advil Congestion Relief or Allergy & Congestion Relief (3/9) ETS
Dove $.75/1 go sleeveless, clear tone, go fresh or Clinical Protection excludes trial, multi-packs and Men+Care (2/24)
Dove $1/1 16oz+ body wash excludes trial and M+C (2/24)
Dove $1/1 6bar+ pack beauty bar excludes trial and Men+Care (2/24)
Dove $1/1 Men+Care 2.7oz antiperspirant or 3oz deodorant (2/24) ETS
Dove $1/1 Men+Care hair product (2/24) ETS
Dove $2/1 Men+Care 13.5oz+ body and face wash or active clean tool (2/24) ETS
Dove $4/1 Men+Care body and face bar 6pk+ (2/24) ETS
Dove Buy shampoo, get $1.50 off conditioner excludes Men+Care and trial (2/24)
Greenies $1/1 5.5oz feline dental treats (3/17)
Greenies $3/1 12oz+ canine dental chews (3/17)
Hefty $.75/2 cups (4/30)
Hefty $1/2 foam plates or bowls (4/30)
I Can't Believe It's Not Butter $.50/1 product (2/24)
Knorr $.50/2 Recipe/Sauce/Gravy mix products (2/24)
Knorr $.50/2 Rice and Pasta sides (2/24)
Knorr $1/1 homestyle stock (2/24)
Lipton $.40/1 tea bags, Tea & Honey To-Go or pitcher size or any iced tea mix (2/24)
Lipton $.50/1 tea bags (2/24)
M&M's $1.50/2 9.9oz+ bags (3/10) DND
Newman's Own $1/1 thin & crispy pizza (3/9)
Preparation H $1/1 product excludes Totables Wipes 10ct (3/9)
Q-Tips $.30/1 170ct+ product (2/24) ETS
Ragu $.20/1 pasta sauce jar (2/24)
Slim Fast $1/1 bar or snack bites (2/24)
Slim Fast $1/1 shake multi-pack or shake mix (2/24)
Suave $.75/1 2.6oz deodorant (2/24) ETS
Suave Kids $.50/2 hair products (2/24) ETS
Suave Naturals $.50/1 body wash product (2/24) ETS
Suave Professionals $.50/2 products (2/24) ETS
Suave Professionals $1/1 Moroccan Infusion Styling Oil (2/24) ETS
TRESemme B1G1 free shampoo or conditioner excludes trial and styling products up to $6 (2/20)
Vaseline $1/1 20.3floz+ lotion (2/24) ETS
White Castle $.50/1 6ct microwaveable hamburgers or cheeseburgers (4/27)
White Castle $1/1 16ct microwaveable hamburgers or cheeseburgers (4/27)
Wish-Bone/Western $.50/1 dressing (2/24)
RedPlum coupon insert #2 – 1/27/13
Abreva $3/1 tube or pump product (4/14)
Breathe Right $1/1 10ct+ nasal strips product (3/31)
Carnation $.55/2 12oz evaporated milk cans (4/30)
Citrucel $1/1 fiber product (3/27)
Coffee-Mate $1.10/2 liquid creamers excludes Natural Bliss (3/31)
Coffee-Mate $1.10/2 powder creamers excludes Natural Bliss (3/31)
DiGiorno B2G1 free 26-33oz pizzas up to $6.01 (2/9)
Fancy Feast $1/ 2oz appetizers trays (4/27)
Fancy Feast $1/1 3lb+ dry cat food (4/27)
Fancy Feast $1/18 Elegant Medleys or Mornings cans (4/27)
Fancy Feast $1/24 cans (4/27)
Gaviscon $1/1 product (3/27)
Keebler/Sunshine $1/2 8-16oz Keebler creackers or Sunshine Cheez-It (3/24)
Land O'Frost $.55/1 Premium, Bistro Favorites, Canadian Bacon or Delishaved (2/26)
Land O'Frost $1/1 Wrap Kit or Sub Sandwich Kit (2/26)
Libby's $.35/1 15oz+ pumpkin can (4/30)
L'Oreal $1/1 Colour Riche nail product (3/23)
L'Oreal $1/1 Paris eye product (3/23)
L'Oreal $1/1 Paris eyeliner or eye shadow (3/23)
L'Oreal $1/1 Paris lip product (3/23)
L'Oreal $1/1 Paris skincare item (3/23) ETS
L'Oreal $1/1 True Match Crayon concealer (3/23)
L'Oreal $2/1 Advanced Haircare shampoo or conditioner (3/23)
L'Oreal $2/1 Advanced Haircare treatment (3/23)
L'Oreal $2/1 Excellence shade (3/23)
L'Oreal $2/1 Paris cosmetic face product excludes Magic Perfecting Base .17floz size (3/23)
L'Oreal $3/1 11oz standard size Elnett hairspray excludes 2.2oz trial size (3/23)
L'Oreal $3/1 Paris Youth Code moisturizer or treatment (3/23) ETS
Mahatma $.75/2 rice mixes (4/30)
Mahatma/Water Maid $.50/1 rice up to 10 lb (4/30)
McCormick $.50/2 taco or Mexican season mixes (2/24)
Newman's Own $.50/1 pasta sauce (3/9)
Newman's Own $.50/1 salad dressing (3/9)
Newman's Own $.50/1 salsa (3/9)
Os-Cal $2/1 calcium supplement product (3/27)
Purina $.75/2 Whisker Lickin's (4/27)
Purina $1.50/12 Alpo cans (3/11)
Purina $1/1 10oz+ T Bonz or Tiny T Bonz (4/27)
Purina $1/1 3.15lb+ Cat Chow (4/15)
Purina $1/1 7lb+ Tidy Cats (4/27)
Purina $2/1 4lb+ Dog Chow or Puppy Chow (4/27)
Purina $2/1 4lb+ Fit & Trim, Active Senior 7+, Little Bites, Healthy Morsels or Active Life (4/27)
Purina $2/1 8ct+ Alpo variety pack (3/11)
Sarna $2/1 anti-itch product (3/31)
Stouffer's $1.50/1 57-96oz party size entree (4/30)
Stouffer's $1.50/2 french bread pizza (4/30)
Tums $1/1 50ct+ freshers (3/27)
Tums $1/2 24ct+ (3/27)
Wonderful Pistachios $.50/1 5oz+ (3/27)
P&G Insert Coupons – 1/27/13 (all expire 2/28/13, most are ETS)
Bounty $.25/1 towels or napkins
Cascade $1/1 ActionPacs
Charmin $.25/1 product
Clairol $2/1 color product or herbal color
Clairol $5/2 Natural Instincts hair color
Covergirl $1/1 Lip Perfection Jumbo Gloss Balm
Covergirl $1/1 product excludes accessories
Covergirl $3/2 products excludes accessories
Crest $.75/1 458ml+ Rinse
Crest $.75/1 4oz+ toothpaste or liquid gel excludes Cavity, Baking Soda and Tartar
Dawn $.50/1 Hand Renewal, Power Clean, Bleach Alternative or Oxi
Downy $3/both 1 liquid AND 1 Unstopables
Duracell $.50/1 CopperTop, Ultra Power, Ultra Photo Lithium or Specialty batteries excludes 1ct
Duracell $1/1 rechargeable batteries, charger or 6pk+ hearing aid batteries excludes 1ct
Febreze $.50/1 3,5oz or 5.5oz candle
Febreze $.50/1 Air Effects
Febreze $.50/1 Set & Refresh or Stick & Refresh
Febreze Buy Fabric Refresher, get car vent clip free up to $3.49
Febreze Buy NOTICEables refill, get NOTICEables warmer free up to $3.50
Gillette $1/1 Fusion ProGlide shave prep or Fusion ProSeries skin care
Gillette $1/2 deodorants or body washes
Gillette $10 off Fusion razor wyb 4ct+ cartridge
Gillette $10 off Mach3 razor wyb 4ct+ cartridge excludes disposables
Head & Shoulders $1/1 shampoo or conditioner excludes 1.7oz
Ivory/Safeguard $.30/1 personal cleansing product excludes Ivory 1 bar and Ivory Dish & Laundry
Luvs $1/2 bags or 1 box diapers
Mr. Clean $.50/1 product
Olay $1/1 bath bar, body wash or in shower body lotion
Olay $3/1 hair removal product
Olay $3/1 ProX advanced cleansing system
Olay $3/1 ProX, Regenerist or Total Effects facial moisturizer
Old Spice $1/2 products
Oral-B $.75/1 Glide floss 35m+ or floss picks 30ct+
Oral-B $1/1 Pulsar, 3D White, Pro-Health, Complete or 2 Indicator or Cavity Defense toothbrushes
Pampers $1/2 bags or 1 box diapers or pants
Pantene $3/2 products
Pepto $.50/1 product
Prilosec OTC $1/1 product
Puffs $.25/3 singles or 1 3pk+
Secret $1/1 Outlast, Scent Expressions or body spray excludes .5oz
Secret $2/1 Clinical excludes .5oz
Swiffer $1/1 Dusters 6ct, Dry Cloths 32ct, Wet Cloths 24ct or WetJet Pads 17ct+
Swiffer $1/1 starter kit or pad refill
Swiffer $1/1 Sweeper starter kit or Dusters Extender starter kit
Tide $3/1 15-37ct boost duo pac
Tide/Downy $.40/1 Tide detergents, Tide boost or Downy excludes PODS
Tide/Downy $1.50/2 Tide detergents, Tide boost or Downy excludes PODS
Tide/Downy $3/3 Tide detergents, Tide boost or Downy excludes PODS
Venus $2/1 Venus family system razor
Vicks $1.50/1 Nature Fusion product excludes VapoDrops and ZzzQuil
Vicks $1/1 products excludes VapoDrops and ZzzQuil
Vidal Sassoon $1/1 styling aid
Vidal Sassoon $1/2 shampoos or conditioners
Vidal Sassoon $2/1 hair color
ZzzQuil $1/1 product