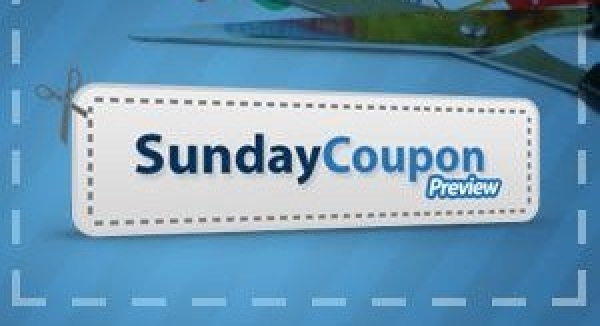 You should find just one coupon insert this weekend from SmartSource – but hopefully you'll find it to be a good one! Here's a preview of the coupons you can expect.
A reminder, you may be able to find some of these coupons available as printable versions in the SmartSource section of our Printable Coupons page. If you don't see what you're looking for, try searching our coupon database.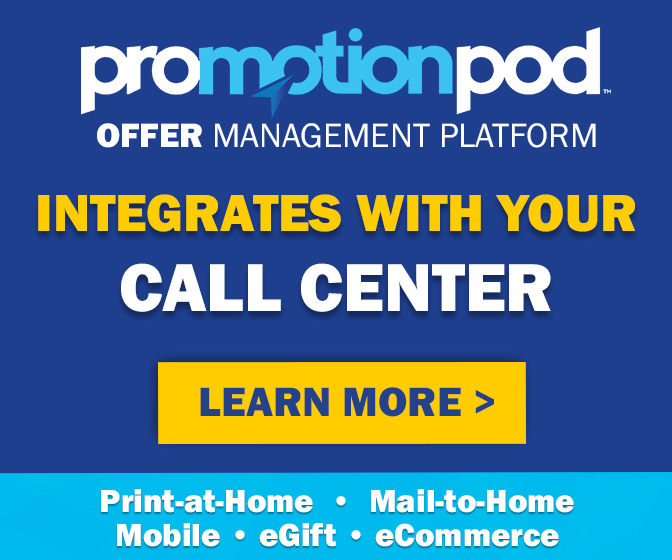 And don't forget to combine these with Ibotta's cash-back offers (sign up HERE, or read more HERE) for extra savings!
And now, as provided by Sunday Coupon Preview, here are the coupons to watch for this weekend:
Smartsource coupon insert – April 21, 2013
Air Wick $1.50/2 Freshmatic Ultra refills (5/19)
Air Wick $1/1 Freshmatic Ultra Starter Kit or Gadget Only pack excludes free item packs (5/19)
Air Wick Buy 1 Scented Oil twin refill, get a free Scented Oil warmer gadget free up to $1.19 (5/19)
Arm & Hammer $1/1 Spinbrush Kid's or Tooth Tunes product (6/30)
Arm & Hammer $1/1 Spinbrush product (6/30)
Banana Boat $1/1 product 4oz+ excludes lip balm (6/2)
Bausch+Lomb $5/1 Preservision 120ct+ (6/30)
Bird's Eye $1/1 Viola! variety (7/31)
Brookside $1/1 smooth dark chocolate covered real fruit juice pieces 7oz+ (6/16)
Capri Sun B1G1 free big pouch juice drinks up to $1 (6/30)
Country Time $1/2 drink mixes (6/30)
Crystal Light $1/2 drink mixes (6/30)
Depend $1.50/1 Real Fit or Silhouette products (6/1)
Depend $1.50/1 Shields or Guards for Men (6/1)
Depend $1/1 product (6/1)
DiGiorno $1.50/1 Pizzeria! pizza (5/31)
Dreyer's $1/1 multi-pack fruit bars, Outshine fruit bars or Outshine Coconut Waters bars 6ct+ (6/16)
Durex $1/1 personal massage or vibrating ring (6/2)
Durex $2/1 Massage and Play (6/2)
Edge/Skintimate $.55/1 shave gel excludes 2.75oz cans (6/2)
Efferdent $1/1 product 48ct+ (7/31)
El Monterey B1G1 free individually wrapped supreme or all natural burritos & chimis up to $1 (5/5)
Energizer $.50/1 batteries, flashlight or USB wall or car charger (5/18)
Fiber Smart $2/1 product (7/31)
Filtrete $2/1 odor reduction filter (6/30)
Finesse $1/1 shampoo, conditioner or styling product (6/2)
Florida's Natural $1/1 natural citrus smoothies (7/30)
General Mills $1/3 Big G cereals (6/1)
Hamburger Helper $.75/3 (6/15)
Hawaiian Tropic $1/1 product 4oz+ excludes lip balm (6/2)
Hershey's $1.50/1 Simple Pleasures chocolates 5.6oz (6/1)
Hidden Valley $.75/1 sandwich spread or dip (7/21)
Huggies $1.50/1 diapers (5/18)
Huggies $2/1 Little Movers, Little Snugglers diapers or Overnites diapers (5/18)
Huggies Free $20 gift card when you buy TWO value boxes of diapers 104ct+ BABIES R US & TOYS R US (4/28)
InkJoy $1/1 300RT, 500RT, 55Rt or 700RT 4ct+ (5/31) DND
Jergens $1/1 Natural Glow face daily moisturizer sunscreen (5/12)
Jergens $3/2 Natural Glow moisturizers (5/12)
Kool-Aid B10G3 free unsweetened envelopes up to $.75 (6/30)
Mattel Buy 1 game, get 1 50% off (5/4) TARGET coupon
Ortega $.50/2 products (6/30)
Palmolive $.25/1 dish liquid 14oz+ (5/11)
Palmolive $.50/1 Soft Touch dish liquid 25oz+ (5/11)
People Magazine $1/1 issue (5/19)
Philadelphia $.75/1 snack delights cream cheese spread (5/25)
Playtex $1/1 Gentle Glide 360 tampons or Sport tampons (6/2)
Purina $1/1 3.15lb+ Cat Chow (7/21)
Revlon $1/2 hair color products (5/26)
SC Johnson/Kleenex $5 Target gift card wyb 6pk+ Kleenex facial tissue and 2 cleaning items; Scrubbing Bubbles, Windex or Pledge (5/12)
SC Johnson/Scott $5 Target gift card wyb 15pk+ Scott bath tissue and 2 cleaning items; Scrubbing Bubbles, Windex or Pledge (5/12)
SC Johnson/Viva $5 Target gift card wyb 8pk+ Viva paper towels and 2 cleaning items; Scrubbing Bubbles, Windex or Pledge (5/12)
Schick $.75/1 Hydro shave gel (6/2)
Schick $1/1 razor, refill or disposable excludes 2ct (6/2)
Schick $1/1 shave gel (6/3) TARGET coupon ETS
Schick $2/1 Hydro Power Select, Hydro 5 or Hydro 3 razor (6/2)
Schick $2/1 Hydro refill (6/2)
Schick $4/1 Hydro 5 disposables (6/2)
Schick $4/1 Hydro silk disposable razor (6/2)
Schick $5/2 3ct Hydro disposable razors (6/3) TARGET coupon
Schick $5/both Hydro 5 razor and cartridge and refill excludes disposable (6/3) TARGET coupon
Schick $5/both Hydro Silk razor and cartridge refill excludes disposables (6/3) TARGET coupon
Schick $6/both Hydro Silk razor and Hydro silk refill (6/2)
Scotch-Brite $.75/2 Heavy Duty, Non-Scratch, Delicate Care or Greener Clean scrub sponge and scour pad multi-packs or dishwands (5/31)
Sharpie $1/1 gel highlighter 2ct+ (5/31) DND
Sunsweet $1/2 dried fruits (7/31) DND
Tom's of Maine $2/2 antiperspirant or deodorant (6/15)
Tom's of Maine $2/2 toothpaste or mouthwash excluding trial size and under 4oz (6/15)
Werther's Original $1/2 caramels (6/30) DND
Wet Ones $.75/1 wipes product, canister or singles excludes 15ct or 20ct travel packs (6/2)
Zegerid OTC $2/1 (6/9)
Zegerid OTC $8/1 42ct (5/5)
Zyrtec $4/1 regular or D product 24ct+ (5/18)
Zyrtec $7/1 regular or D product 24ct+ (4/28)