In a move that's annoying buyers, infuriating sellers, but delighting manufacturers and industry professionals, eBay is cracking down on the sale of coupons. In the first major revision of its coupon policy in several years, eBay is severely restricting the number of coupons that sellers can offer, and banning the sale of free-product (including "buy one get one free") coupons altogether.
Beginning on September 1st, eBay's new coupon policy will allow users to sell only 25 coupons, not exceeding a combined value of $100, per month. That's a huge change from the current policy, which allows for the sale of 100 total coupons, 20 identical coupons, or 5 coupon inserts per auction. In addition, users can no longer sell coupons for "free" products – and that includes "coupons where the coupon holder buys a quantity of items at one price, and receives additional items for free" – which would appear to cover "buy one get one free" coupons. That replaces the old policy, which allows the sale of up to 2 free-product coupons per listing.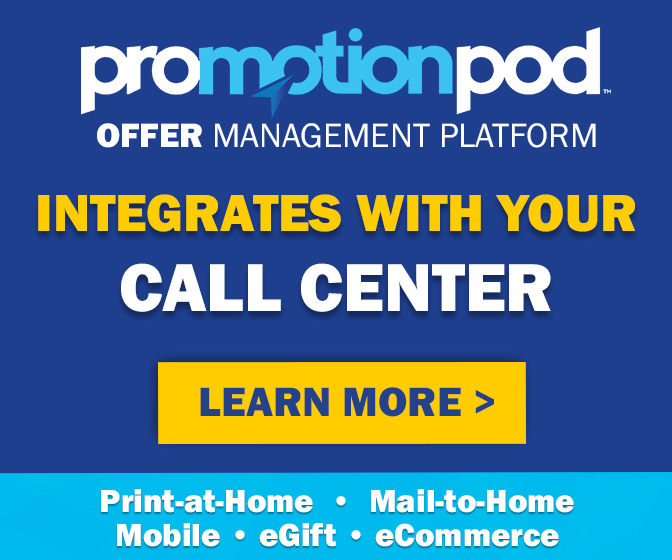 For years, industry advocates have been pushing for the outright ban on coupon sales. So why the sort-of ban, and why now? eBay isn't saying, specifically. "This policy reflects our commitment to keeping eBay a safe and trusted marketplace," eBay spokesperson Kari Ramirez offered in a statement to Coupons in the News, "and our support for manufacturers and retailers' efforts to ensure consumer compliance with coupon redemption rules." Ramirez would not elaborate on whether eBay's decision was made in conjunction with industry groups, under pressure (legal or otherwise) from manufacturers, or completely on its own accord.
Getting subpoenaed by one manufacturer certainly must have gotten eBay's attention. The snack maker Link Snacks recently got a judge to compel eBay to provide the names of users who were selling fake coupons that offered a free package of Jack Link's beef jerky (read: "Dozens of eBay Sellers Targeted, as Counterfeit Coupon Case Goes Cold"). Some of those fraudulent coupons got their moment in the spotlight during one shopper's Extreme Couponing spree on TLC.
It would be charitable to suggest that eBay's decision was made for its users' own good – but, intended or otherwise, the move to ban the sale of free product coupons will certainly save many eBay sellers from themselves. People tend not to make counterfeit coupons for "50 cents off 2" products – they make them for high-value, free items. So a good number of the free product coupons available on eBay are counterfeit. And using – and selling – counterfeit coupons could land people in serious trouble. Link Snacks is seeking up to $2 million in damages per fraudulent coupon sold on eBay. If it can't find the source of the counterfeits, it could choose to go after the sellers themselves. One seller told the company he had purchased 400 Jack Link's coupons to resell on eBay. 400 coupons, at $2 million apiece – you do the math.
The restriction on the number of coupons that a seller can offer appears to be aimed more at appeasing manufacturers, who have not been thrilled about the idea of individual consumers buying and redeeming fistfuls of their coupons. The policy change won't eliminate the practice of coupon selling, but it will certainly change it. No longer will people be able to make a good living selling coupons, 20 at a time, over and over and over again. If a user can sell only 25 per month, that would merely allow the casual eBay seller to make a few bucks off of their leftovers.
The "20 coupons at a time" rule was instituted in late 2010, and sellers at the time complained that eBay was on the brink of eliminating coupon sales altogether. Industry professionals complained that eBay wasn't doing enough to stop the practice, by merely chipping away at it. Turn back the clock a decade, though, and it was like the Wild West on eBay, where anything went. Only in 2004 did eBay ban the sale of expired coupons, or scanned copies of coupons – which boggles the mind of today's couponer, to think that was actually ever allowed in the first place.
eBay's move back then came after the former "Yahoo! Auctions" site banned the sale of coupons altogether, something eBay was not willing to do. Industry professionals at the time expressed a mix of satisfaction and disappointment. "Ideally, we would have liked for coupon auctions to be taken off totally, based on the argument that coupons are non-transferable intellectual property owned by the manufacturer," said Karin Kroft, the senior director of industry affairs for the Grocery Manufacturers of America. "But we understand eBay's position."
Will the coupon industry be as understanding of eBay's position today, regarding its newest coupon-sale restrictions? Once again, they fall short of an outright ban. And now, as before, eBay's terms include the oft-ignored requirement that "sellers can't claim that the price of the coupon is based on the value of the labor involved in clipping the coupons instead of the coupons themselves. Under eBay rules, the coupons themselves are the items being sold." The policy also still notes that "the terms on some coupons state that selling them is restricted or not allowed."
But quietly missing from eBay's new policy is the line "we don't monitor the site for possible violations, and we usually don't remove listings based on third-party contracts." A mere oversight, or a sign that eBay is serious this time about cracking down?
What remains to be seen, is whether this will represent a sea change in the business of buying and selling coupons, or if those who bought and sold coupons on eBay will simply do their business elsewhere. If you want to buy more than 25 coupons at a time, you'll be able to find someone, somewhere, who's willing to sell. Just not on eBay anymore.
(Be sure to read this update: "eBay's New Coupon Policy Begins – And Nothing Changes")