Late Saturday night, minutes before eBay's new policy restricting the sale of manufacturer's coupons was set to take effect, a search for "coupons" resulted in more than 50,000 items for sale. Early Sunday morning, after the new policy took effect, someone flipped a switch and coupons disappeared from the site, right?
Wrong. Two days into the new policy, there are still more than 50,000 listings for coupons, and no sign that they're going anywhere.
So what kind of policy is this, anyway?
The online auction site took buyers and sellers by surprise in July, when it announced major changes in the types and numbers of coupons that sellers could offer (read: "eBay Cracks Down on Coupon Sales"). The sale of coupons promising free products, including buy-one-get-one-free coupons, is now prohibited as of yesterday, September 1st. And users can now sell only 25 coupons, not exceeding a combined value of $100, per month.
So it's not an outright ban – but for sellers who've been earning a halfway decent living by auctioning off thousands of coupons a month, it might as well be. Many have spent the last couple of months moving their coupon listings to other online auction sites, or setting up their own coupon-selling websites.
But it appears that many others haven't gone anywhere at all, judging by the tens of thousands of coupon listings still on the site. Sure, existing listings may have been grandfathered in, but many of the current coupon offerings were posted after the new policy took effect. So are these sellers setting themselves up for a showdown with eBay – or betting that the new policy is just another set of rules that eBay won't really go out of its way to enforce?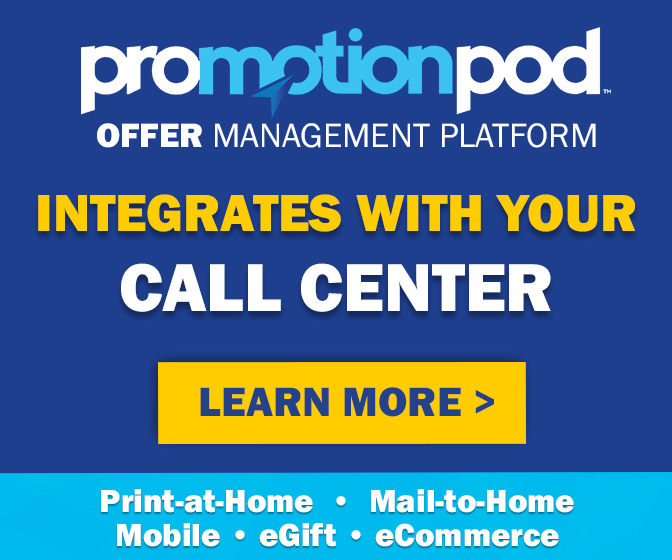 eBay can't police every item offered for sale on its site. So it often relies on users, and sometimes companies, to bring violations to its attention. That being the case, its sort-of ban on selling coupons could end up being about as toothless as having no ban at all. If the sale of coupons had been banned outright, violations would be much easier to spot, and report. But is the average observer going to notice, and alert eBay, when a particular user sells more than 25 coupons or more than $100 worth in a month?
The truth is, many sellers have been ignoring eBay's rules for years – so why start following them now? The site's old coupon policy stated that "sellers can't claim that the price of the coupon is based on the value of the labor involved in clipping the coupons instead of the coupons themselves." But countless users have been doing just that.
And under its Verified Rights Owner (VeRO) program, eBay allows companies and copyright holders to lay claim to their intellectual property and report violations. Companies like Frito-Lay alert eBay sellers that the coupons the company issues are copyrighted material, and that "Frito-Lay coupons are void if copied, transferred or sold." But do a search for Frito-Lay product coupons on eBay, and you'll still find plenty of them for sale.
So some rules, it seems, are meant to be broken. That said, the policy did take effect over a holiday weekend, so perhaps enforcement won't start right away. And eBay can, and does, suspend users' accounts for violating its policies. So those who ignore the new rules do run that risk. And when asked, or sometimes subpoenaed, eBay has not hesitated to give up users' names and addresses to companies concerned that their copyrights are being violated (read: "Dozens of eBay Sellers Targeted, as Counterfeit Coupon Case Goes Cold"). Selling counterfeit coupons is a crime, but even selling legitimate coupons could be considered a copyright violation, which could also get you in legal trouble. It just depends if a company is willing to put in the effort to go after you – or if eBay is going to put in the effort to enforce its own policies.
Industry groups like the Coupon Information Corporation have been advocating for an end to the buying and selling of coupons for years. And some have complied, as publicity, and pressure from the industry, has prompted other online auction sites to ban the sale of coupons (read: "Another Online Shopping Site Bans Coupon Sales"). The CIC points out that "virtually every coupon issued in the United States features a 'nontranferability clause' that prohibits the sale or other unauthorized transfer of the coupon and voids the coupon in the event of such a transfer." Left unsaid is the fact that companies just don't like it. Selling and shipping coupons to places where they weren't issued, can interfere with companies' carefully crafted marketing plans for specific geographic areas. And selling identical coupons, 20 at a time, reduces the likelihood that a company can entice 20 different consumers to try its product – instead, the company will be funding a discount for one consumer to amass 20 of its products, and then never buy another one again.
In the end, argues the Coupon Information Corporation, "billions of coupons are given away free of charge every year. Why pay for something given away for free? The unauthorized sale of coupons increases consumer costs, provides outlets for stolen and counterfeit coupons, and creates opportunities for organized criminal enterprises."
Whether eBay sellers – and eBay itself – follow that advice, remains to be seen. So far, there are more than 50,000 indications that they won't.