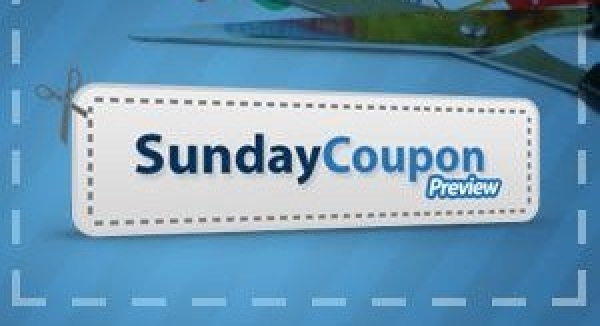 You should find one coupon insert this weekend from SmartSource. Here's a preview of all the coupons you can expect.
A reminder, you may be able to find some of these coupons available as printable versions in the SmartSource section of our Printable Coupons page. If you don't see what you're looking for, try searching our coupon database.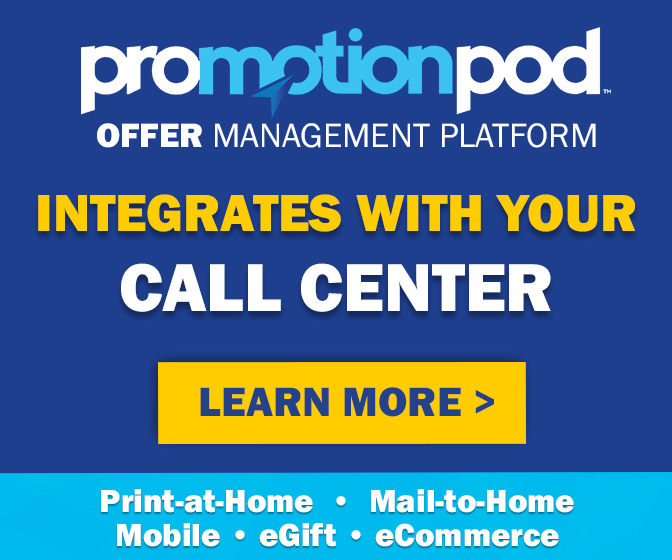 And don't forget to combine these with Ibotta's cash-back offers (sign up HERE, or read more HERE) for extra savings!
And now, as provided by Sunday Coupon Preview, here are the coupons to watch for this weekend:
Smartsource coupon insert – September 22, 2013
Almay $1/1 cosmetics item (10/20) TARGET COUPON
Almay $3/2 cosmetics items (10/20) TARGET COUPON
Betty Crocker $.50/1 Ultimate Betty Crocker Potatoes, Ultimate Hamburger Helper or Ultimate Chicken Helper (11/16)
Bird's Eye $1/1 Recipe Ready variety (10/31)
Carnation $.55/2 12oz evaporated milk cans (12/31)
Colgate $.50/1 manual toothbrush excluding plus, triple action, extra clean and classic (10/12)
Colgate $.50/1 toothpaste 4oz+ (10/5)
Colgate $1/1 mouthwash 8oz+ (10/19)
Crayola $1/1 Melt'n Mold Factory kit, Marker Airbrush or Marker Maker accessory or refill (11/2) TARGET COUPON
Crayola $3/1 Marker Airbrush or Marker Maker excludes accessories and refills (11/2) TARGET COUPON
Crayola $5/1 Digital Light Designer or Melt'n Mold Factory kit excludes accessories and refills (11/2) TARGET COUPON
Depend $1/1 product (11/2)
Depend $2/1 shields or guards for men (11/2)
Dr. Scholl's $3/1 Active Series insoles or pain relief orthotic inserts (10/31)
Dr. Scholl's $3/1 For Her insoles (10/31)
Dr. Scholl's $3/1 Massaging Gel product (10/31)
Dr. Scholl's $8/2 insoles priced $7.95+ (10/31)
Dreyer's $1/1 Outshine fruit bars multipack or Outshine coconut waters 6ct+ (11/17)
Fiber One $.50/1 protein chewy bars (11/16)
Glade $.55/1 Premium Room Spray 9.7oz (11/2)
Glade $1.50/2 Fall Collection products (11/2)
Glade $1/1 PlugIns Scented Oil twin refill or 2 single refills (11/2)
Glade $1/2 4oz jar candles, Scented Oil candles or Wax Melts products (11/2)
Golden Grain $.55/1 100% whole wheat pasta product (11/23) DND
Golden Grain $.55/1 hidden veggie pasta product (11/23) DND
Golden Grain $1/2 pasta products (11/23) DND
Goodnites $2/1 bed mats jumbo pk+ (10/19)
Goodnites $2/1 underwear jumbo pk+ (10/19)
Green Giant $.50/1 veggies snack chips 4oz+ (11/16)
Huggies $.50/1 baby wipes 40ct+ (10/19)
Huggies $1.50/1 diapers (10/19)
Huggies $2/1 little movers, little snugglers or overnites diapers (10/19)
Irish Spring $.50/1 bar soap multi-pack 6pk+ (10/12)
Irish Spring $.50/1 body wash excludes 2.5oz size (10/12)
Kleenex $.50/1 hand towels (11/3)
Kleenex $.50/3 50ct+ or 1 bundle pack (11/3) ETS
Kotex $.75/1 U liners (11/2) ETS
Kotex $.75/1 U pads (11/2/13) ETS
Kotex $.75/1 U tampons (11/2) ETS
Kotex $1.50/2 Natural Balance products (11/2) ETS
Kraft $.55/2 dressings excludes good seasons (10/20)
Kraft/Hunt's $1 off 1 grated parmesan cheese 8oz+ and 3 cans tomatoes 14.5oz+ (11/3) DND
One A Day $2/1 adult multivitamin (10/31)
Palmolive $.50/1 dish soap (10/12)
Pillsbury $.50/2 toaster strudel, toaster scrambles pastries or pancakes (12/14)
Pledge $1.50/1 FloorCare product (11/17)
Pledge B1G1 free multi surface product up to $4.99 (11/17)
Poise $1/1 feminine wellness product (11/2) ETS
Poise $1/1 hourglass shape pads (11/2)
Poise $1/1 pads or liners (11/2)
POM $.50/1 hula, mango or coconut (10/22) DND
Progresso $.25/1 heart healthy soup can (11/16)
Progresso $.50/2 soup cans (11/16)
Scotch-Brite $.75/2 scrub sponges, scour pads, dishwands and dishwand refills (10/31)
Scott $.75/6+ towels (10/20)
Scott $1/9+ extra soft bath tissue (10/20)
Scrubbing Bubbles $.75/1 all purpose cleaner with fantastik (11/17)
Scrubbing Bubbles $2/2 bathroom cleaning products (11/17)
Scrubbing Bubbles $2/2 toilet cleaning products (11/17)
Shout $1/2 products (11/17) ETS
Softsoap $.35/1 7.5oz+ (10/12)
Softsoap $.50/1 liquid hand soap refill 28oz+ (10/12)
Softsoap $.75/1 body wash 12oz+ or bar soap 2pk+ (10/12)
Speed Stick $.50/1 regular antiperspirant/deodorant or lady antiperspirant/deodorant 2.3oz+ (10/12)
Tree Top $1/1 4pk apple sauce pouches (11/2)
Triaminic $1/1 product (11/13)
Triaminic $3/1 product (9/29)
TruBiotics $3/1 probiotic supplement (10/31)
Viviscal $5/1 extra strength tables or men (11/22)
Windex $.75/1 Touch-Up Cleaner product (11/17)
Windex $1/2 products (11/17)
Woolite $1/1 50oz+ product (11/3)
Ziploc $1/2 bags (10/26)