<!-no-adsense-->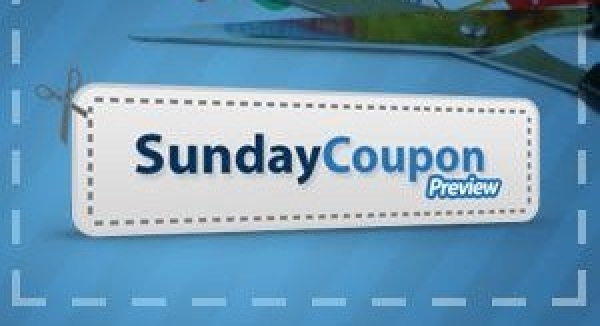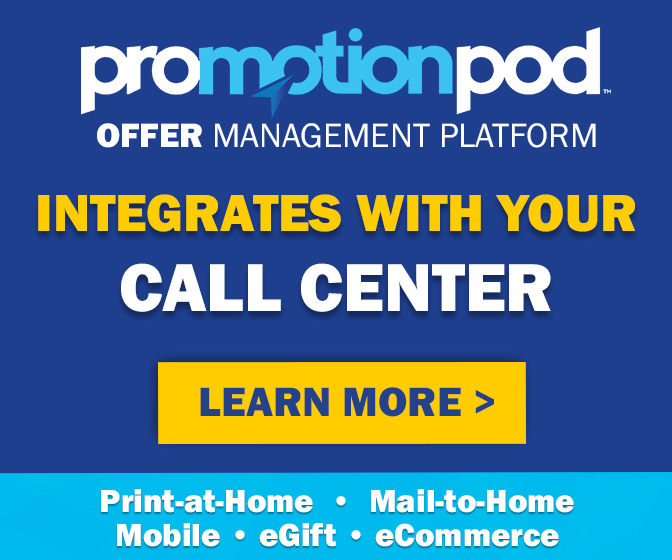 You should find three coupon inserts this weekend, one each from SmartSource, RedPlum and P&G. Here's a preview of all the coupons you can expect.
A reminder, you may be able to find some of these coupons available as printable versions in the SmartSource or RedPlum section of our Printable Coupons page. If you don't see what you're looking for, try searching our coupon database.
And don't forget to combine these with Ibotta's cash-back offers (sign up HERE, or read more HERE) for extra savings!
As provided by Sunday Coupon Preview, here are the coupons that you'll see this weekend:
SmartSource coupon insert – October 27, 2013
Better Than Bouillon $.75/1 product (12/31)
BIC $2/1 3-8ct Soleil disposable razor pack (11/24)
BIC $2/1 men's Flex 4 3ct or Hybrid Advance 3 6ct (11/24)
Boudreaux's $1/1 2 or 3oz Butt Paste product (11/30)
Boudreaux's $2/1 4 or 16oz Butt Paste product (11/30)
Boudreaux's $2/1 Butt Paste diaper duty decision kit (12/31)
Buddig $1/5 2oz original or cracker snackers packages (1/31)
Buddig $2/2 original, deli cuts or premium deli items 8oz+ (1/31)
Chex Mix $.50/2 4.5oz+ (12/21)
Chock full o'Nuts $1/1 package (11/30)
Clear Care $1.50/1 cleaning & disinfection solution 12oz+ (12/31)
Colgate $.50/1 toothpaste 4oz+ (11/9)
Colgate $2/1 powered toothbrush (11/16)
Dove Buy shampoo, get 12oz hair conditioner free up to $5 excludes trial and M+C (11/10)
Energizer $.50/1 batteries or flashlight (12/7)
Green Giant $.60/3 Seasoned Steamers or Valley Fresh Steamers frozen vegetables 11 or 12oz only (1/18)
Hills Bros $1/1 coffee (12/31)
Kauai Coffee $2/1 10oz bag (11/30)
Kleenex $.75/3 50ct+ or 1 bundle pack (12/7) ETS
Kotex $.50/1 U product (12/7) ETS
Kotex $1/2 Natural Balance Lightdays liners excludes 14-22ct (12/7)
Kotex $1/2 Natural Balance security tampons (12/7) ETS
Kotex $2/2 Natural Balance pads (12/7) ETS
LA Looks $.75/1 20 or 26oz product (12/31) DND
L'il Critters $1/1 gummy vitamins (1/31)
Midnite $1/1 product (12/31)
MJB $.75/1 coffee (12/15)
Nature Valley/Fiber One $.50/2 NV granola bars 5ct+, NV granola thins, NV soft-baked oatmeal squares, FO chewy bars or FB 90 calorie product (12/21)
Old Wisconsin $1/1 snack bite, snack stick or summer sausage item 4oz+ (1/31)
Opti-Free $1.50/1 10oz product (12/31)
Opti-Free $3/1 twin pack (12/31)
Revlon $1/1 color cosmetic (12/1)
Rips $1/2 bite-size licorice 4oz+ (1/31)
Scrubbing Bubbles $.75/1 foaming disinfectant bathroom cleaner (12/1)
Shore Lunch $.50/1 soup mix product (12/31)
Southeastern Mills $.50/2 gravy mix products (12/31)
Vitafusion $1/1 gummy vitamins (1/31)
Zegerid OTC $3/1 14ct (12/1)
Zegerid OTC $8/1 42ct (11/10)
RedPlum coupon insert – October 27, 2013
Advil $1/1 film coated tablets or caplets 20ct+ (12/31)
Comfeez $1/1 bath tissue or paper towels (11/30)
Degree $1/1 men's base product (11/24) ETS
Degree $3/2 women's motionsense or 1 clinical product (11/24) ETS
Dove Men+Care $1/1 2.7oz antiperspirant or 3oz deodorant (11/24) ETS
Dunkin Donuts $1.50/2 11oz+ coffee bags (12/31)
Fiora $.50/1 bath tissue or paper towels (11/30)
L'Oreal $1/1 Paris eye product (12/21)
L'Oreal $1/1 Studio Line styling product (12/21)
L'Oreal $2/1 Advanced Haircare shampoo or conditioner excludes 1.7oz (12/21)
L'Oreal $3/1 Advanced Haircare treatment or family size 25.4oz shampoo or conditioner excludes 1.7oz trial size (12/21)
L'Oreal $3/1 Voluminous Million Lashes Excess mascara (12/21)
M&M's $1/1 chocolate candies 9.9oz+ (12/8) DND
Nescafe $.50/1 Taster's Choice single serve stick pack carton (12/22)
Nescafe $1.50/1 Taster's Choice coffee canister 7oz+ (12/22)
Nicorette $10/1 mini lozenge 81ct+, lozenge 72ct+, NicoDerm CQ 14ct+ or gum 100ct+ (12/8)
Nivea $2/1 body lotion 6.8-21oz (11/23)
Nivea $3/2 lip care products .59oz tin, .17oz stick or .3oz tube (11/10)
Nivea Men $2/1 body lotion 16.9oz+ (11/23)
Nivea Men $2/1 face care product .33-5oz excludes shave gels or foams (11/9)
Nivea Men $2/2 shaving products 7-8.7oz (11/9)
Purely Inspired $2/1 product (1/27)
Purina $1/2 dog snacks (1/27)
Purina $2/1 4lb+ Dog Chow, Puppy Chow, Active Senior 7+, Little Bites, Dog Chow Light & Healthy or Healthy Morsels (1/26)
Purina ALPO $1.25/10 single cans dog food (12/9)
Purina ALPO $2/1 8ct+ variety pack dog food (12/9)
Purina Be Happy $1/1 cat food (1/27)
Purina Be Happy $1/1 dog food (1/27)
Purina Beneful $2/1 6lb+ dry dog food (12/8) TARGET COUPON
Purina Chow $1/1 3.15lb+ dog or cat chow dry food (12/8) TARGET COUPON
Purina Fancy Feast $1/18 Elegant Medleys or Mornings (12/27)
Purina Friskies/Lickin's $1/2 cat treats (1/27)
Purina One $1.50 both 1 dry cat food bag AND 2 3oz wet cat food cans (1/27)
Purina One $2/1 3.5lb+ One or Beyond dry cat or dog food (12/8) TARGET COUPON
Purina Tidy Cats $1/1 14lb+ cat litter excludes Lightweight 24/7 Performance (1/19)
Purina Tidy Cats $2/1 Pure Nature cat litter (1/19)
Rimmel London $1/1 face, lip or nail product (12/31)
Rimmel London $1/1 lip product (12/31)
Rolaids $1/1 liquid bottle 12oz+ (1/4)
Rolaids $1/1 tablet bottle 72ct+ (1/4)
Sarna $2/1 anti-itch lotion (12/31)
Sensodyne $.50/1 ProNamel toothbrush (12/22)
Sensodyne $1/1 ProNamel fluoride rinse (12/22)
Superpretzel $1/1 product (11/22)
Tide $1/1 3ct+ machine cleaner or 4ct+ to go stain eraser (11/22) TARGET COUPON
Tide/Downy/Bounce $.50/1 Tide boost duo pacs, Tide detergent, Downy Unstopables, Downy softener, Bounce dyer bar or Bounce sheets excludes 34ct Bounce sheets, Tide Pods and trial size (11/22) TARGET COUPON
Tide/Downy/Bounce $1.50/2 Tide boost duo pacs, Tide detergent, Downy Unstopables, Downy softener, Bounce dyer bar or Bounce sheets excludes 34ct Bounce sheets, Tide Pods and trial size (11/22) TARGET COUPON
Tide/Downy/Bounce $3/3 Tide boost duo pacs, Tide detergent, Downy Unstopables, Downy softener, Bounce dyer bar or Bounce sheets excludes 34ct Bounce sheets, Tide Pods and trial size (11/22) TARGET COUPON
Weight Watchers $.50/1 Smart Ones frozen oatmeal (12/8) DND
Weight Watchers $1/5 Smart Ones frozen products (12/8) DND
P&G coupon insert – October 27, 2013 (Expire 11/30/13 except where noted, most are ETS)
Always $.50/1 pad or feminine cleansing product
Always $.50/1 pantiliner 30ct+
Always $1/1 Radiant or Infinity pads
Bounty $.25/1 towels or napkins
Cascade $.50/1 product
Charmin $.25/1 product
Clairol $5/2 hair color boxes
Covergirl $1.50/1 product
Covergirl $3/2 nail products
Covergirl $4/2 eye products
Crest/Oral-B $.50/1 Crest toothpastes 4oz+, Crest Rinses 458mL+, Oral-B Glide flosses 35M or Glide floss picks 30ct+
Crest/Oral-B $1/2 Crest toothpastes 4oz+, Crest Rinses 458mL+, Oral-B Glide flosses 35M or Glide floss picks 30ct+
Crest/Oral-B $2/3 Crest toothpastes 4oz+, Crest Rinses 458mL+, Oral-B Glide flosses 35M or Glide floss picks 30ct+
Dawn $.25/1 product
Dayquil/NyQuil $1/1 Severe product
Duracell $.50/1 CopperTop, Quantum, Ultra Photo Lithium or specialty batteries
Duracell $.50/1 rechargeable batteries, charge or 6pk+ hearing aid batteries
Febreze $1/1 air effects
Febreze $1/1 candle
Febreze $1/1 car vent clip
Febreze $1/1 fabric refresher
Febreze $1/1 NOTICEables refill
Febreze $1/1 Set & Refresh or Stick & Refresh
Febreze $2/1 Home Collection candle or scented oil and wood diffuser excludes wax melts and two-piece electric wax warmer
Febreze $2/1 NOTICEables warmer pack
Gillette $1/1 product excludes foamy shave gel
Gillette $3/2 products Limit ONE shave gel/prep, body wash or antiperspirant/deodorant excludes foamy shave cream
Gillette $6/3 products Limit ONE shave gel/prep, body wash or antiperspirant/deodorant excludes foamy shave cream
Head & Shoulders $1/1 product excludes 1.7oz
Iams $1/1 dry dog or cat food
Iams B2G1 free wet dog or cat food up to $1.99
Luvs $1/2 bags or 1 box diapers
Metamucil $1/1 product
Olay $1/1 body wash, bar soap 4ct+ or in-shower body lotion
Olay $2/1 Regenerist or Total Effects facial moisturizer
Olay $3/1 facial hair removal product
Olay $3/2 facial moisturizers or cleaners excludes Pro-X, Regenerist, Total Effects, Age Defying
Oral-B $.50/1 Pulsar, 3D White, Pro-Health or Complete toothbrushes
Oral-B $1/2 Pulsar, 3D White, Pro-Health or Complete toothbrushes
Oral-B $2/3 Pulsar, 3D White, Pro-Health or Complete toothbrushes
Pampers $3/1 both 1 diapers or pants AND 1 wipes 56ct+
Pantene $.50/1 products
Pantene $1.50/2 products
Pantene $3/3 products
Prilosec OTC $1/1 product
Puffs $.25/3 singles or 1 3pk+
Puffs $.50/1 Fresh Faces 15ct or 45ct product
Scope $1.50/1 mouthwash 750mL+
Secret $1/1 Outlast or Scent Expressions excludes .5oz
Secret $2/1 Clinical excludes .5oz
Tampax $.50/1 16ct+ product
Tampax $1/1 Pearl or Radiant tampon or Pearl liner 16ct+
Tide $2/1 boost 18-37ct duo pac
Tide $2/1 detergent excludes PODS
Tide/Downy $3/2 detergents, washing machine cleaner or Downy excludes PODS
Tide/Downy/Bounce $.75/1 washing machine cleaner, Tide boost, Downy or Bounce excludes PODS
Vicks $1/1 product excludes VapoDrops and Zzzquil
ZzzQuil $1/1 product