If you're a fan of either the KidStuff coupon book, or the SnipSnap coupon app, better use them while you can. Because new court documents filed as part of KidStuff's lawsuit against SnipSnap suggest that only one of the companies may come out alive.
KidStuff is now seeking an injunction that would compel SnipSnap to stop making its coupons available, effective immediately. Such an order could force the app to all but shut down, while a denial of the request could put KidStuff itself out of business.
As first reported here on Coupons in the News, the publishers of the KidStuff coupon books are suing SnipSnap for allowing their coupons to be uploaded and distributed on the app, in violation of the coupons' terms.
KidStuff publishes 20 different regional editions of its coupon books, which are sold for school fundraisers. SnipSnap allows its users to snap photos of paper coupons, which it turns into mobile-optimized coupons that can be shared with others. KidStuff argues that the coupons in its books are copyrighted, and their inclusion in the SnipSnap app amounts to illegal infringement. "School families would be reluctant to pay $25 for the coupon books when the KidStuff coupons are available for free from the app," KidStuff's attorneys contend.
A court case could go on for months, or even years – but KidStuff says it can't afford to wait.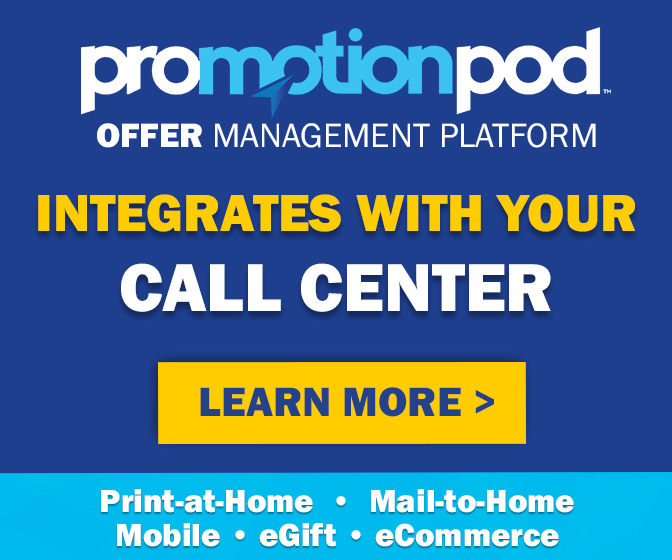 "Within the next two months, KidStuff must decide whether to commit millions of dollars to the publishing of its 2014-2015 coupon books," KidStuff's injunction request reads. "Absent the certainty that KidStuff can protect the quality and quantity of coupons offered in its coupon books," the legal filing goes on, "KidStuff's business will be destroyed and its 70 employees, hundreds of partner-vendors, hundreds of thousands of consumers, and more than a million school children will be adversely affected."
An injunction, KidStuff argues, would allow it to stay in business while not necessarily harming SnipSnap. "Far from shutting down Defendant's business, Defendant would be required to merely cease any further infringement," KidStuff's request reads.
But it's not quite that simple. Given the way SnipSnap works, blocking access to KidStuff coupons could mean having to block access to all unauthorized coupons – gutting SnipSnap's business model and jeopardizing its very future.
KidStuff had already asked SnipSnap to ensure that its coupons no longer appear on the app, and SnipSnap assured KidStuff that its system would flag and remove any coupon labeled with the term "KidStuff".
It quickly became apparent, however, that the safeguard was wholly inadequate in preventing KidStuff coupons from appearing on the app. Users who upload KidStuff coupons can label them however they'd like. And many appear to do so with the name of the retailers who issued the coupons, not the name of the coupon book that published them. So flagging the term "KidStuff" was not nearly enough to prevent most KidStuff coupons from slipping through the cracks. Plus, once a user has downloaded a coupon, no amount of "flagging" can prevent them from keeping it, and using it – over and over again.
So KidStuff says SnipSnap can always just stick with the coupons that it's allowed to offer: "Defendant's app would still be permitted to display coupons that have been properly authorized for uploading, copying, sharing and distributing by coupon issuers."
Comparatively few retailers, though, have an actual business relationship with SnipSnap and have authorized their coupons to appear on the app. Reducing what SnipSnap describes as "a database of hundreds of thousands of coupons" to a mere handful of authorized offers, is not likely to ensure its continued appeal to its users.
That's not to say that the injunction will be granted, though, or that KidStuff will ultimately prevail in what might appear to be an open-and-shut case. While KidStuff's lawsuit complains that it cannot be expected to "sift through the hundreds of thousands of coupons available on the app on a coupon-by-coupon basis" to find infringing coupons and ask SnipSnap to remove them, other courts have ruled that copyright holders must do just that. The burden of uncovering infringing activity, they have determined, is on the copyright holders themselves – not on third parties that make potentially infringing user-generated content available.
So a blanket request that SnipSnap stop making all KidStuff coupons available, may not hold up. KidStuff may be forced to issue takedown requests each and every time it finds a specific infringing coupon on the app. In that case, SnipSnap's seemingly inadequate offer to remove all coupons labeled "KidStuff" could actually be seen as going above and beyond what the law requires.
That said, there are a host of other legal arguments that could be made against SnipSnap. Among them, a U.S. Senate report on the Digital Millennium Copyright Act of 1998 affirmed that "a service provider would have no obligation to seek out copyright infringement," but it added that a service provider would not qualify for any protections "if it had turned a blind eye to 'red flags' of obvious infringement."
And KidStuff alleges that SnipSnap does just that. It claims that SnipSnap is fully aware of, and depends on, the existence of unauthorized offers to make it look good for prospective clients: "Defendant's entire business model is based on the copying and widespread redistribution of coupons, the vast majority of which Defendant knows are not authorized for reproduction and redistribution by the coupon issuer," the injunction request reads. "The popularity of the SnipSnap app among users is attributable to the large number of coupons it offers, many of which are infringing. Defendant can then market its large user base to prospective partners as an advantage over other competing coupon apps that rely only on properly authorized coupons."
Since KidStuff's lawsuit was filed last month, SnipSnap has declined to comment. But CEO Ted Mann did offer some thoughts to Coupons in the News earlier this year. Some coupon providers, he allowed, "are not thrilled with what we're doing." But "the world is changing," he contended, and SnipSnap is just looking to help modernize old-fashioned paper coupons for those who are more digitally inclined. Retailers who express skepticism about SnipSnap, he suggested, are just behind the times. Responding to Target's refusal to accept SnipSnap coupons presented by consumers, Mann asked, "is it in violation of its policy? I suppose. Does that mean you shouldn't do it? Not really."
Unless you get sued, that is.
It's now up to a federal judge to help decide whether SnipSnap will fulfill its goal of representing the future of couponing, relegating paper coupon providers like KidStuff to the dustbin of history – or if the coupon app's own business crumbles to the point that SnipSnap itself becomes a relic of the past.