For some time now, coupon providers have been pledging to modernize the age-old process of clipping little pieces of money-saving paper out of newspaper inserts, by emphasizing digital coupons instead. But what about in-store coupons, affectionately known to many as "blinkies"? Contained within a dispenser that has a little flashing red light and battery-operated motor that spits out coupons as you walk past, they're arguably just as archaic as insert coupons. So one company is on a mission to bring blinkies into the digital age as well.
Kirkland, Washington-based VisibleBrands has announced that it's raised $2.3 million from investors, to support a wider rollout of what essentially amounts to "digital blinkies".
For a year, the company tested the program at a Yoke's Fresh Markets store in Spokane, Washington. On shelves throughout the store, where you might otherwise find blinkie machines, instead there are little digital screens offering a discount on a product located right there on the shelf. If you tap the screen to accept the offer, it's "saved" to your shopping cart – literally. The screen communicates wirelessly with a sensor installed on your shopping cart, so any digital coupons you save are automatically applied to your order when you check out.
"Unlike other print, online or mobile smartphone coupons, VisibleBrands' enabled digital offers require no clipping, no downloading, no mobile phone, and no registration or opting-in," the company boasts.
That's in contrast to several smartphone app-based efforts to provide digital coupons in the grocery aisles. There can be something of a creepiness factor there, as opt-in apps know where you are in the store, know your purchase history and preferences and can tailor your offers accordingly. Not to mention the fact that you have to activate your coupon app every time you enter the store, and be receptive to incessant suggestions on what to buy.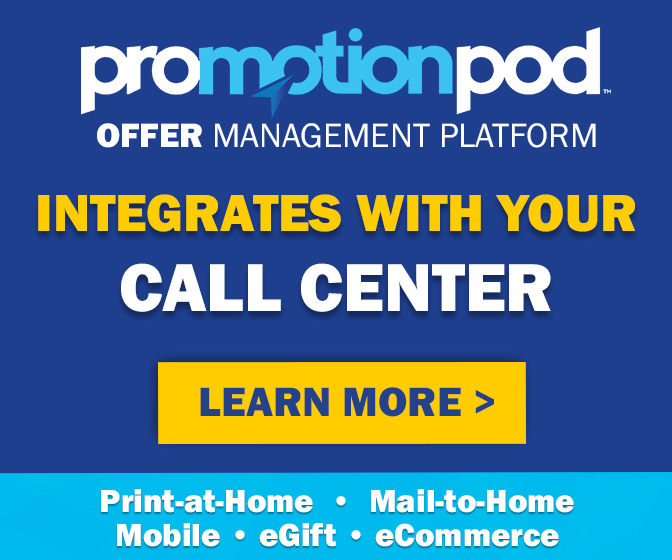 VisibleBrands' system aims to be simpler, less invasive – and more useful to retailers and brands. Unlike paper blinkie coupons, retailers can monitor in real time which offers are performing best. And unlike load-to-card digital coupons that you have to search through and clip in advance, VisibleBrands' coupons capture your attention at the "moment of decision" – perhaps prompting you to make an impulse purchase, or buy a different brand if the deal is good enough.
Of course, this being technology, the system can still track your movements in the store, albeit anonymously. If you're going up and down every aisle and spending a lot of time in the store, it can sense that you're on a "stockup trip" and might offer you different coupons than it would for a shopper who picks up a few items and speeds toward the checkout. The system can also alert you to special deals, based on what other offers you've accepted, or even what time of day it is (a VisibleBrands promotional video features a sample offer that reads "It's after 5pm – Save 50% on all bread in the bakery now!")
VisibleBrands' $2.3 million cash infusion comes nearly a year after it raised $4.6 million to fund its initial field test. The company plans to use its newfound cash to further its test in Spokane, and expand to "at least one other major regional grocery retailer" later this year.
So far, shoppers at Yoke's have found the system "really interesting and kind of exciting," the store's senior vice president of operations Joe Hanson told Supermarket News last year. "They don't have to mess around with clipping coupons; it's free money."
Whether it comes in the form of coupons that you clip, blinkies that you grab in the store, or digital coupons that attach themselves virtually to your shopping cart, there's no arguing with free money – however many millions that startups want to spend to give it to us.
Image source: VisibleBrands