Some grocery stores have tried to make the online shopping experience more like shopping in a physical store. But have you ever wished that the in-store experience was more like shopping online?
Maybe not. But if you shop at one of hundreds of participating Kroger stores, you may experience it for yourself sometime very soon.
The country's largest traditional grocery chain has become the first grocery retailer to embark on a large-scale partnership with the retail technology company Cooler Screens. Cooler Screens replaces cooler doors holding frozen and refrigerated items, with digital "smart screens" that feature advertisements, deals, coupon offers, product information and more, in addition to a virtual look at what products are actually behind the doors.
Cooler Screens has run several pilot programs with retailers including Walgreens, CVS, Chevron convenience stores and Kroger itself. Now, Kroger is expanding the partnership, bringing Cooler Screens into 500 of its stores across the country, giving the high-tech screens their largest presence in the grocery sector so far.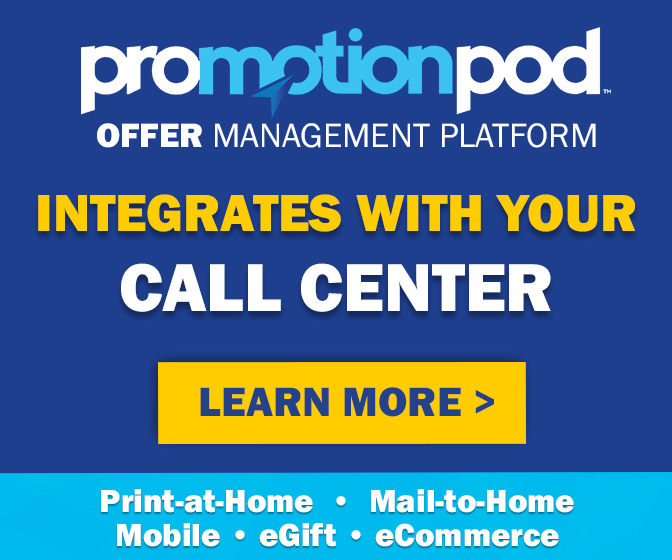 "Dynamic, contextually relevant promotions and product information" will allow Kroger shoppers to "make better-informed decisions based on their own preferences, diets, health needs, budgets and lifestyles," Cooler Doors explained. The screens can display large-scale advertisements to help catch shoppers' eyes across the store, and switch to a view of what's inside once a shopper approaches. That view can also be enhanced with highlights of what's on sale, or what products have a digital coupon available.
Some shoppers are unsure they really want to be faced with more screens and more ads – not to mention a digital view of physical products behind what was once clear glass. "Wow, thanks Kroger, these fancy new screens will finally allow us to know what's in the cooler before we open it," one Twitter user wrote. Others are even more vocal in expressing their distaste for the idea. "If I see any retailer in my city using digital screens to replace a glass door to display product," another Twitter user wrote, "I will no longer shop there, ever." A third commenter was even more specific: "If you put in cooler screens I will destroy every screen I can see with a needle."
But Cooler Doors claims it can turn skeptics into converts once they see the screens in action. "90%+ of consumers no longer prefer traditional glass cooler doors," the company says. "We bring in-store consumers an irresistible experience with what they love about shopping online: ease, relevance, and transparency." As a result, shoppers in stores that have installed the screens find they "can now instantly and easily access the most applicable and up-to-date information, offerings, and promotions — just like when they are online."
Of course, just because you can turn a flat surface into an advertisement, doesn't mean you should. Analog ads already appear all over the grocery store, from shelves, to in-aisle signs, to aisle floors, to checkout conveyor belts. And digital ads are appearing more often in the form of checkout screens and in-aisle monitors. Bombarding you with even more ads may work, in the sense that they encourage you to make purchases you might not otherwise. But some shoppers would simply like to go to a store and see what's actually inside a cooler. "Now I'll have to hold the door open even longer to see if what I want is actually there," one Twitter user wrote.
In the end, the grocery business is a business, after all. Cooler Doors calls its product "a triple win for consumers, brands, and the retailer." Brands are already on board, and among retailers, Kroger has just given the product a big vote of confidence. Now, millions of shoppers are about to experience this brave new world of grocery shopping – ready or not.
Image source: Cooler Screens