"Predictions for the new year" is one of those uninspired story ideas that journalists embrace when things are slow around the holidays, and they just want to bang out a story so they can go have some eggnog. Predictions about grocery shopping in particular are often along the lines of, "Remember the things we did this year – bought groceries online, bought some of those trendy new food items? Well, next year… we'll be doing even more of those things! Good night, everybody!"
So there's no sense in making pointless predictions about couponing in 2023. But there are several things of note that can be said with relative certainty will be happening in the new year, all of which will have an impact on your couponing – some for the better, others not so much. So here are some of those events to watch for in 2023:
Universal coupons, ready for launch
More than two years after its first real-world test, the Universal Coupon is poised to become a reality in 2023 – potentially at a store near you. The idea behind the new form of coupon is to combine the best features of paper and digital offers – the convenience of digital and the universality of paper – to create paperless coupons that you can use anywhere you shop, instead of only at one specific retailer.
The Coupon Bureau, an industry-backed group, has spearheaded the new initiative. And now, after years of discussion, planning and testing with manufacturers and retailers, they've declared the universal digital coupon ready to go in the new year.
"Manufacturer demand for the new coupon standard is very high," The Coupon Bureau said in a statement to Coupons in the News. "The Coupon Bureau is actively working with retailers and their technical accelerator partners to launch and scale Universal Digital Coupons in early 2023."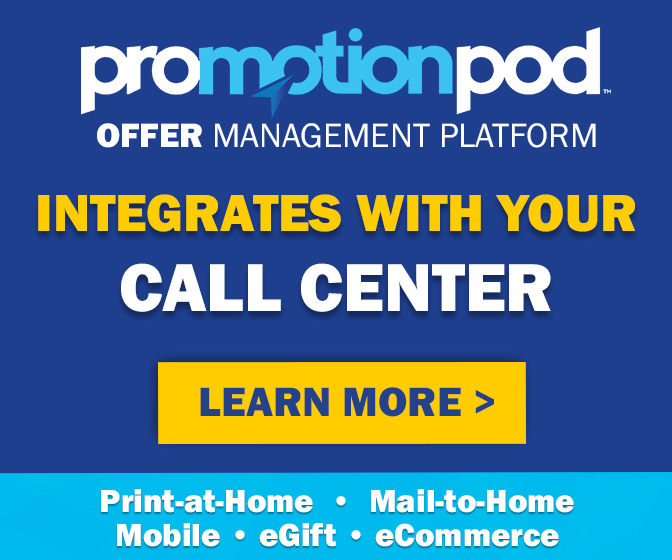 So if you're not satisfied with the digital coupons your favorite store offers, or not finding what you need in paper form, watch for the expected debut of a brand new way to save in the new year.
brandSAVER goes bye-bye
This one you most likely know about by now. The first day of 2023 will be the last day for Procter & Gamble's brandSAVER Sunday coupon insert. So if you still have a Sunday morning ritual of sitting down with the paper, scissors in hand, it's going to be missing a little something in the new year.
Now, what had once seemed unthinkable – the retirement of a decades-old, still-popular coupon insert – raises the inevitable question, could it happen again in 2023? There are still plenty of people who look forward to their coupon inserts every weekend. With newspaper distribution declining, though, and manufacturers and shoppers increasingly turning to digital coupons, it's difficult to imagine paper coupon inserts surviving for decades to come.
But hopefully for at least another year? The publishers of SmartSource and Save are being tight-lipped about their 2023 plans. Neither appears interested in promoting their publications by sharing a 2023 schedule this year, so couponers who look forward to receiving their inserts will have no idea when or whether they will. Sources have indicated that there will be SmartSource and Save inserts at least through the first quarter of 2023. After that, though, it's anyone's guess.
Coupons.com: Under new ownership
2023 will see an official ownership change at Coupons.com, which may or may not bring changes to the printable coupon site. Current owner Quotient Technology announced a deal this year to sell the property to the European company GSG, but the transaction won't be complete until sometime in the new year.
So until then, it's business as usual. Quotient deactivated its Coupons.com affiliate program ahead of the sale, but its Coupons.com app is still up and running. That's likely to change in 2023, since Quotient has already relaunched Shopmium as a replacement cash-back app.
Print-at-home coupons have been considered endangered for some time, with Coupons.com one of the last printable coupon galleries of its kind. But GSG likely wouldn't have bought the site if it didn't believe in its mission. So for printable coupon fans, the continued availability of savings in their preferred format is one thing that might not actually change in 2023.
Kroger and Albertsons pair up
The proposed merger of Kroger and Albertsons is one thing that won't happen in 2023 – the transaction is so complex, and subject to detailed regulatory scrutiny, that the two grocery chains don't expect the deal to be completed until 2024.
So until then, the two will be working throughout 2023 to make sure the merger actually happens. In the meantime, shoppers at both stores will be left to wonder how a combined company will affect their couponing – will one retailer's corporate coupon policy, or loyalty program, or digital coupon platform, supersede the other's? And will Kroger pick up Albertsons' popular annual Monopoly contest – if it returns at all in 2023 – or could next year's game be the last?
We won't get many answers in 2023. The big answer that we are likely to get in the new year, is whether federal regulators allow the merger to go through at all.
Coupons and deals return! Or not.
What most of us really want to know about 2023, though, is simply unknowable right now. Will inflation start easing, will coupons and promotions start getting better? Or will the troubling trends of higher prices and fewer promotions stick around in 2023?
2022 hasn't been the best year for saving money on groceries. But with universal coupons on the way, printable coupons getting a vote of confidence, and a couple of printed weekly coupon inserts sticking around for a while longer, couponing may have nowhere to go but up.
At least we can hope so. After all – who doesn't like starting the new year with a little optimism?
Image source: BoliviaInteligente on Unsplash