First on Coupons in the News:
Procter & Gamble's monthly brandSAVER coupon insert marked its 20th anniversary this year. It won't make it to a 21st. The next brandSAVER, scheduled to be distributed in Sunday newspapers over New Year's weekend, is going to be the last.
"We will be discontinuing the standalone brandSAVER paper insert after the end of the year," P&G spokesperson Victoria Schooler told Coupons in the News. "Our individual brands may still choose to participate in other coupon flyers, such as SmartSource and Save," so paper P&G coupons may not disappear entirely. But the brandSAVER, unique for its breadth of product offers and its longevity as a one-stop-shopping source for coupons from a single manufacturer, will soon be but a memory – another outmoded casualty of the industry's rapidly increasing shift to digital coupon formats.
"We will continue to make coupons available to shoppers in a variety of formats," Schooler reassured couponers. P&G's website P&G Good Everyday, for one, features a selection of print-at-home coupons. "Shoppers can also find digital coupons for our brands through their favorite retailer app, website, or loyalty card program," Schooler said.
But old-school couponers are sure going to miss their monthly fix of P&G savings delivered right to their doorsteps. The brandSAVER debuted in March 2002, as the most notable example of what's known in the industry as a "solo free-standing insert," or "solo FSI" – a single insert devoted to multiple brands owned by one manufacturer. Over the years, other manufacturers like Kraft, SC Johnson, Nestle and, lately, Unilever, have offered solo FSIs featuring their owned brands. But none has been as long-lasting or as successful as P&G's.
Consider this – quick, name a few brands owned by SC Johnson? Or Nestle? Now name a few P&G brands. Tide, Bounty, Charmin, Crest, Pampers and others roll right off most shoppers' tongues. In many ways, P&G has the brandSAVER to thank. For more than two decades, the insert was as much about brand recognition as it was about savings, reinforcing a message to shoppers that all of the household products they need could be obtained from one trusted manufacturer, who just happened to be offering them discounts on their next purchases within the pages of a glossy advertising circular.
"We feel very good about the results brandSAVER is generating for us and, therefore, have plans to continue to have it as a key part of our total marketing mix," a P&G spokesman said back in 2004. "We find it a very successful and effective vehicle of distributing coupons," another company spokesperson offered that same year.
But times have certainly changed. Just five years ago, a rumor that the brandSAVER would be discontinued seemed preposterous. "P&G has no plans to discontinue our brandSAVER coupon circular," a company spokesperson told Coupons in the News at the time. As far-fetched as it might have seemed then, though, some early signs of impending changes were already there.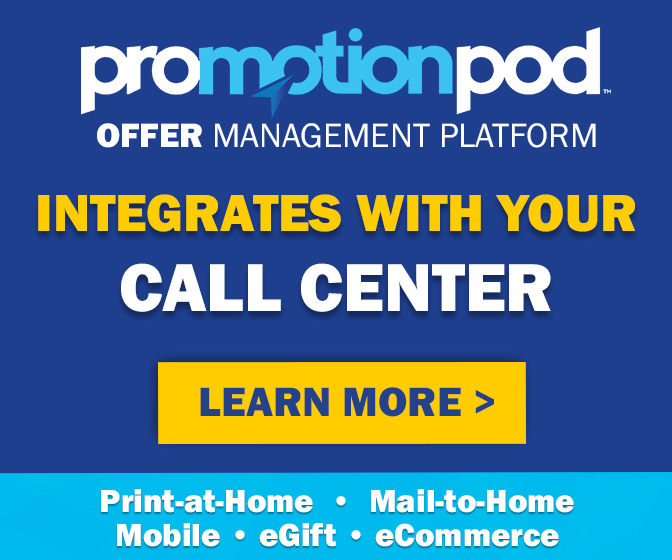 Around that time, P&G began withdrawing brandSAVER inserts from certain regions identified as reselling hot spots, where inserts were getting stolen and sold online by the thousands. Later, it began removing fabric care coupons for products like Tide, Gain, Downy and Bounce from some regions' brandSAVER inserts, directing shoppers to find printable versions online instead – a test that became permanent earlier this year.
It was a slow and methodical process that appeared to be ultimately aimed at weaning shoppers, and P&G's own brands, off the brandSAVER altogether – since the last time P&G tried to end paper couponing much more abruptly, it didn't work out so well.
Back in 1996, P&G launched what became known as a "zero coupon test" in upstate New York, withdrawing all paper coupons from multiple markets. Coupons were "wasteful," one company executive explained at the time. "I don't like couponing. Period," another said. "We decided coupons have to go," a third executive declared.
But P&G likely didn't anticipate the consumer uproar, the calls for boycotts, the negative national news coverage and the antitrust lawsuit brought by New York's attorney general, which P&G and other companies accused of colluding in the test settled for $4.2 million.
"Couponing is inefficient," a P&G spokesperson insisted after the zero coupon test ended and the paper coupons returned to upstate New York newspapers. "Long term, we will continue to reduce our reliance on couponing."
And five years later, after most of those coupon-hating executives had moved on, P&G's new leadership did precisely the opposite of reducing couponing, by introducing the brandSAVER insert.
Nowadays, eliminating the brandSAVER isn't synonymous with "zero coupons." In the 90's, paper coupons were the only types of coupons, so eliminating newspaper insert coupons essentially meant eliminating coupons altogether. Today, eliminating brandSAVER insert coupons allows P&G to push digital coupons and print-at-home alternatives that didn't exist three decades ago.
So longtime couponers and the less digitally-savvy will not welcome the demise of the brandSAVER. But it's unlikely to generate a large-scale consumer uproar, calls for boycotts, negative national news coverage and certainly not an antitrust lawsuit. Savings won't be impossible to find – they'll just be different.
"We will continue to explore and implement new ways to make coupons available to shoppers, including ways that are simpler, more convenient, and more relevant," Schooler pledged.
The industry's march toward digital-only discounts has been years in the making, but so far reports of paper coupons' demise have failed to materialize. After January 1st, though, the day of having "zero coupons" in paper form could seem that much closer to reality.