(May 2017 update: Missing your P&G coupons? Click here for the very latest on this story.)
Back in the olden days of couponing, you would open your Sunday newspaper and be surprised at whatever coupons were inside. And you never gave a thought as to whether others might have received different, or better, coupons than you did.
But times have changed.
In this age of social media, coupon bloggers and Sunday Coupon Previews, well-read couponers know days, even weeks, in advance what coupons to look out for. And when they open their Sunday papers and don't see what they expect – watch out.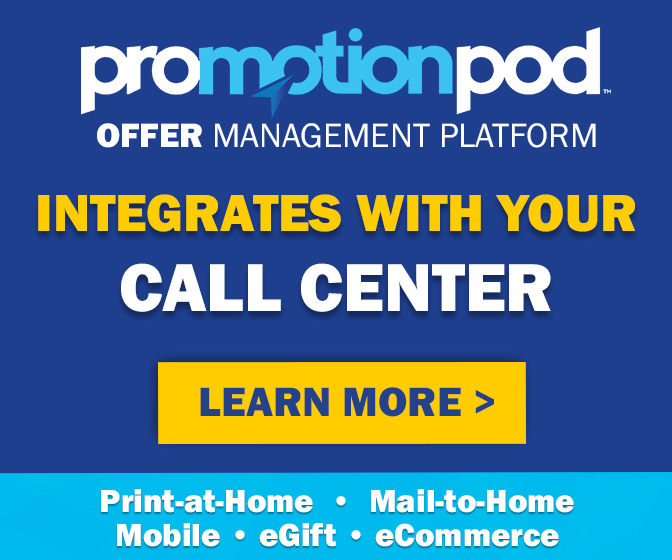 Procter & Gamble has found itself inundated with complaints, over its use of a marketing tactic that just about every other coupon-offering company uses without issue. Many couponers who had their hopes up for a selection of high-value laundry coupons in this past Sunday's P&G brandSAVER insert, are upset that they didn't get them.
"I had a multitude of emotions today when I opened my P&G coupon insert from today's paper," a commenter wrote on P&G's Facebook page. "First was confusion. Second came anger. Third came betrayed."
Anger? Betrayal? How do coupons for a few bucks off soap, provoke such strong reactions?
Since the first unofficial previews of the February 2016 brandSAVER began trickling out a couple of weeks ago, many couponers were buzzing about a high-value coupon offering $3 off Tide Pods or Gain Flings that was said to be in the insert. The smallest-size packages sell for under $4 in many stores, so a $3 coupon could get you a package for under a buck. Also included in the insert previews were coupons for $2 off Tide or Gain detergent, $1 off two Tide, Bounce or Downy products and $0.50 off one.
So imagine the surprise that many felt when they opened their insert – or inserts, if they bought multiple newspapers – and saw only a big blank spot where the coupons should have been, with small black lettering inviting them to "Go to pgeveryday.com to print out your Tide, Downy, Bounce, and Gain coupons!"
"I bought extra papers today just because I knew P&G inserts were in there, with coupons I thought I would get," one Facebook commenter complained. "P&G needs to be ashamed of themselves for the rip off coupon insert in this week's newspapers," another wrote. "To get this in our Sunday circulars is a huge slap in the face," added a third.
Many regions received the coupons (pictured at right, above). But many did not (pictured at left). That had some couponers suspecting some kind of conspiracy. "Procter & Gamble is doing a national sting this weekend," wrote one commenter in a Facebook coupon group. "The $3 off Tide coupon is not going to be in 95% of the nation's Procter & Gamble inserts in order to combat illegal theft of inserts." P&G would be able to track where the coupons went and where they ended up, the commenter suggested, as part of an effort to identify the sources of those who sell large volumes of inserts and clipped coupons.
The truth is somewhat less intriguing. "The value and variety of coupons will vary from month to month and even by region," some commenters on P&G's Facebook page were told. A P&G spokesman elaborated on that point, to Coupons in the News: "P&G continuously tests ways to reach consumers and extend more valuable offers to our most loyal customers." In order to maximize P&G's return on investment, the company says, it's merely testing regional targeting of certain offers, where they're likely to have the most impact.
Generally, the content of P&G's coupon inserts has been consistent across the country, with only the value of some coupons varying. But the coupons inside the SmartSource and RedPlum inserts vary widely by region, with many different parts of the country getting very different offers. And now, it appears, the same could be true for future P&G inserts, as P&G tests what the other insert publishers have been doing for ages. So it's not a diabolical plan to punish certain regions, eliminate insert coupons altogether or ensnare any segment of couponers in a trap.
Even so, the whole situation still stings to many, who gripe that P&G went about it in a somewhat inelegant way. Even to casual couponers who never saw a preview, a big white spot taking up half a page was a clear indication that something that ought to have been there was instead blanked out. The invitation to "go to pgeveryday.com to print out your Tide, Downy, Bounce, and Gain coupons" suggested to some that the very coupons missing from the printed insert would be available online instead – when in reality, it was just a generic invitation to visit the website for a selection of printable and load-to-card P&G product coupons.
And some complain that the tactic will only help insert sellers, instead of hurting them. "They want us to support coupon clipping services!" one Facebook commenter wrote. P&G is "letting other regions sell the inserts, that should've been in our papers, get rich off of us," another commented. Added a third, "I see more and more people finding those that did get the coupons and using clipping services. Which will further cripple and hurt the ones like me that do not."
In the end, it's important to note that coupons are not a reward, or a right – they're a marketing tool. Companies want to sell their products, by getting the right coupons into the right hands. And offering fewer high-value coupons to fewer shoppers now, may allow P&G to offer more high-value coupons to more shoppers in the future.
That's one way to look at it. Or you can skip the Sunday Coupon Previews altogether and go back to opening your newspaper and being surprised at what's inside. When it comes to getting your hopes up, and comparing your coupons with others', knowledge may be power – but maybe blissful ignorance isn't so bad either.