When is a full-sized product actually a trial size? When Tide says it is.
That's what it all comes down to, as the detergent maker tries to clean up something of a mess of its own making. The company has reversed course, overruling its previous determination that 10 ounce bottles of Tide are not "trial/travel sized". Now it says that the bottles are indeed trial size.
What's the big deal? Coupons issued by Tide maker Procter & Gamble cannot be used on "trial/travel sized" products. Which means deal-seeking coupon users can only buy 10 ounce bottles at full price – or not at all. And the reversal is rubbing many Tide fans the wrong way.
For years, without incident, savvy shoppers have boasted of using coupons on 10 ounce, six-load bottles of regular Tide. Some stores, most commonly Walmart and Target, have long carried the small bottles in their trial/travel sections.
Even after P&G began adding the phrase "excludes trial/travel size" to their coupons, though, many shoppers reasoned that they were still in the clear. The 10 ounce bottles aren't labeled trial/travel size, and there are smaller packets that are indeed labeled "travel size", so they figured the bottles weren't really trial/travel size at all. With $1 and sometimes $2 coupons available to use on a bottle that often sells for under $3, it can make for a pretty good deal.
But that was before "Tide Plus" came along.
Last month, Tide introduced the new "Plus" line of detergents, which contain extra ingredients like Downy, Febreze or color-safe bleach. And as part of a big promotional push, it heavily promoted new 10 ounce (5 load) bottles of the new Tide Plus. The company mailed them to fans as part of a Valentine's Day themed giveaway. And it set up eye-catching displays in stores, filled with 10 ounce bottles.
And none of them are labeled "trial/travel size".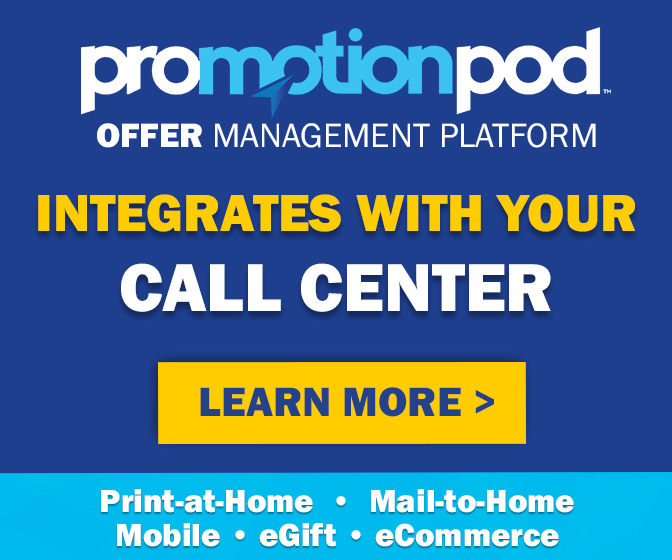 The extra visibility of the once-obscure 10 ounce bottles caused many more couponers to start asking questions, especially as the price of the little bottles decreased tantalizingly. Some stores have been selling them for as little as 99 cents, which makes them free with a $1 off coupon. As recently as this week, Tide customer service representatives have been assuring curious consumers that they're okay to use coupons on the 10 ounce bottles.
Then the tide turned. On Tide's Facebook page yesterday, earlier question-and-answer posts in which commenters were told the 10 ounce bottles were not "trial/travel size" mysteriously disappeared. In their place was a new response: "The 10oz bottles are considered trial size."
Customer service still seems confused, though. Some representatives are telling callers that the Facebook post was a mistake, and that any "trial/travel size" products would be clearly labeled as such. At one point, Coupons in the News got a convoluted response that 10 ounce regular Tide is not considered trial size, but 10 ounce Tide Plus is.
Finally, Tide corporate spokesperson Tracey Long sought to offer the final word. Splitting hairs on the terminology, it seems the small packets that are labeled "travel size" are travel size, and all 10 ounce bottles of Tide and Tide Plus are considered "trial (not travel) size". "Our coupons are not valid on trial sizes, and therefore cannot be used on these 10 ounce items," Long insisted to Coupons in the News.
What about the conflicting information many have been getting from customer service? "I cannot speak of specific interactions to date with individual consumers, however, if there was a miscommunication on our part, we apologize," she said. "I have contacted our Consumer Relations team to ensure our representatives have accurate information."
While it's good to have an official ruling, whether or not you agree with it, the decision could set a dangerous precedent. Many couponers, at times, have found themselves in arguments polite disagreements with cashiers and managers who claim that a small package is trial size and a coupon therefore cannot be used on it. Such debates often end when it's pointed out that there's no "trial size" wording on the package, and that there are actual, smaller trial size packages available that are labeled as such.
But if a five- or six-load bottle of detergent can be considered trial size, without actually being labeled "trial size", what next? Is a pack of gum trial size, if it contains only six sticks? What about a six-pack of soda, or a half dozen eggs? Do you really need to "try" a product up to six times before deciding if you like it?
It's a slippery slope that Tide is greasing with its gooey blue detergent.
But consider the bright side. We've all grown accustomed to full-sized products shrinking – like half-gallons of ice cream that are now 48 ounces, the five-pound bag of sugar that's now four pounds, and appropriately enough, the bottles of Tide Plus that are 46 and 92 ounces instead of 50 and 100. But now, in contrast, it appears that trial sized packages are getting much, much bigger!
Well, at least that's one way of looking at it.