Want to stock up on reduced-price Tide, Gain, Downy or Bounce products? Hope you don't mind stopping by the store every single day with a single coupon in hand. Otherwise, you can either give up and pay full price – or buy something else instead.
One of the world's largest consumer goods companies has taken another step toward enforcing one of the world's most restrictive coupon policies. Effective with this weekend's Procter & Gamble brandSAVER coupon insert, coupons for the company's fabric care products have a new limit – "one coupon per household per day".
That's down from the previous limit of two, which went into effect last July. Before that, the limit was four. And before that? It was anything goes.
Now it's exactly the opposite of anything goes. The new one-coupon limit puts the fabric care coupons in line with P&G's print-at-home coupons, which went to a "one identical coupon per household" limit last summer.
So why the change?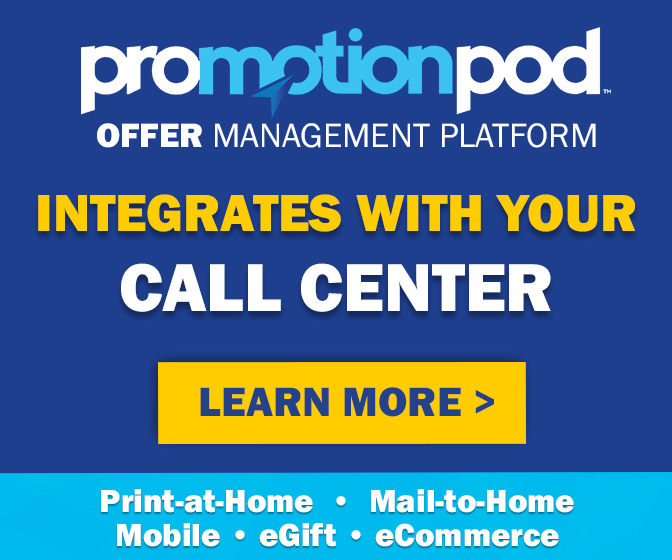 The official explanation from P&G is as predictable as it is evasive. "This change is being made to ensure that more shoppers can take advantage of our products, ensuring availability of product to more people," company spokesperson Victoria Schooler told Coupons in the News.
That was the typical explanation when many brands first began imposing a four-coupon limit during the height of the "extreme couponing" craze several years ago. The rationale was that restricting extreme couponers to a reasonable limit of four coupons at a time would help prevent shelf-clearing and ensure that enough products were available to others.
But that was also the same explanation P&G had when it went to a two-coupon limit. And now a one-coupon limit. Are stores really so insufficiently stocked that buying more than one item with more than one coupon will clear a shelf and prevent other shoppers from finding the product?
Clearly not. So the more likely explanation is that P&G would really rather you don't use so many of its coupons anymore to get too great of a discount on its products.
The former CEO of Kraft got hammered a few years ago when he publicly complained that too many shoppers were stacking coupons and promotions and "getting a discount that's more than they need." So it's no wonder P&G isn't coming out and admitting that "we are limiting shoppers to one coupon per day because we'd rather not cater to brand disloyal deal-seekers, or subsidize loyal shoppers for something they would have bought anyway at full price".
The coupon change could be a risky move, though, at a time when more shoppers are deal-seekers and fewer are brand loyal. And it comes on the heels of the company's unrelated decision to raise prices on diapers and paper products to help offset higher manufacturing costs, which could also alienate price-sensitive shoppers.
But P&G has opted to focus more on "irresistible superiority" than promotions and discounts to help drive sales. And that's particularly true in fabric care.
"We've made a deliberate choice to invest in the superiority of our products and packages" in order to "strengthen the long-term health and competitiveness of our brands," CEO David Taylor told investors last month. "A few examples of where superiority is driving growth include our fabric care business," where "superior innovations like Tide PODS, Gain Flings, and fabric enhancer scent beads… have been the driving force of fabric care market growth."
Now that growth could be put to the test, if the new fabric care coupon limit impacts how and whether price-sensitive shoppers continue to purchase P&G products. Then again, it's debatable whether the limit will have much of an impact at all.
Most cashiers are unlikely to scrutinize the new fine print and turn away shoppers who try to use more than one of the same coupon. Nor will self-checkouts be able to read the new coupon restriction. Many retailers already impose their own limits of four like coupons and have programmed their registers to reject any more. Meijer recently moved to a much more restrictive two-coupon limit, but no retailer has – or is likely to – automatically limit shoppers to just one like coupon of any type. So P&G's coupons, like L'Oreal and Henkel coupons that impose their own one-coupon limit, are likely to sail right through checkouts without anyone noticing or caring if a shopper tries to use more than one.
So if it can't or won't be enforced, some shoppers are likely to conclude that the fine print is simply meaningless, and they're free to use the coupons however they'd like unless someone stops them. Instead of solving the problem of overredemption then, tightening up the coupon language could ultimately make it even worse.
The greatest impact, though, might be on how deals are shared online. Bloggers who play by the rules, and want to stay in brands' (and advertisers') good graces, will be expected to abide by the new coupon wording and change their deal scenarios and coupon matchups accordingly. That means the ethical couponers are the ones most likely to be affected by the new limit, while others will likely continue to try to get away with whatever they can.
But with fewer bloggers promoting deals that require the use of more than one of the same fabric care coupon, the idea is that fewer shoppers will even think to use more than one on their next shopping trip. At least that's P&G's hope.
The good news, if there is any, is that after going from a four like coupon limit, to two, to just one, P&G's coupons can't possibly get more restrictive. Or can they? Back in simpler times, P&G caused an uproar when it tried phasing out newspaper insert coupons in the 1990's. But that was before digital and printable coupons were around, and when consumers were much more limited in where they could shop or what they could buy. Today, P&G could eliminate insert coupons and far fewer shoppers would even bat an eye.
So if you think P&G's new one-coupon limit is too restrictive, it could be worse. Someday, the limit could be "zero" – and we'll be looking back on "one coupon per household per day" as the good old days.