Have you noticed some of your coupons have included some unusual fine print lately? Some of it makes sense, while other fine-print refinements may leave you scratching your head.
First up, you may have noticed that coupons in the monthly "P&GbrandSAVER" insert this past weekend included a slight change in the fine print. No longer do they read "Limit of 4 like coupons in same shopping trip." Instead, they read "Limit of 4 like coupons per household per day."
A slight change, but a notable one. The fine print was first added last year, in an attempt to ward off "shelf clearers" who might amass large quantities of coupons for Procter & Gamble products and buy out their store's supply. But some extreme couponers interpreted "same shopping trip" loosely – as in, completing one transaction, walking to the car, and walking back in for a new "shopping trip". Or sometimes just doing multiple transactions back-to-back, if their store would allow it.
P&G's new wording is meant to eliminate any ambiguity about the company's intent. Today, a spokesperson told us that "the great majority of our consumers respect the limits of four identical coupons, since our data shows that the average consumer uses approximately 2 identical coupons per trip." But they are "trying to avoid stock depletion and long lines at checkouts." She continued:
"Retailers and CPG companies implemented such changes after a series of occasions when a few shoppers were redeeming several dozens of coupons in a single trip. These events depleted store inventories, slowed down checkout process, and limited other consumers' access to the promotion and products. We are merely protecting the average consumer who is trying to maximize their budget. This is in harmony with most other CPG manufacturers and retailers' policies, since most of them also established limits to coupon redemptions."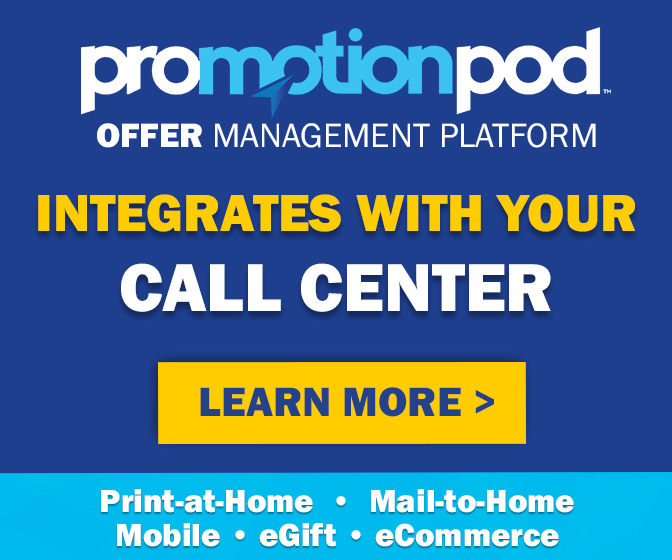 The wording on some recent Post Foods coupons is a little more puzzling: "Only 4 like items may be purchased in same transaction." While P&G is limiting the number of coupons a customer can use, Post's fine print seems to be limiting the number of products a customer can buy – without or without a coupon. "Super Couponer" Jill Cataldo pointed out that the new fine print coincided with a national "Buy 5 boxes of Honey Bunches of Oats, get $4 off your next order" offer. "It seems very contradictory that the same manufacturer would set up two offers running simultaneously," Cataldo writes, "one encouraging shoppers to buy five, while the other limits them to buying four."
Honey Bunches of Oats responded on its Facebook page, "It is in no way our intention to limit your purchase! We do admit that the wording may seem confusing on the current coupons you are referring to. We will take your comments and suggestions into consideration when developing future promotions so that this confusion can be avoided." Honey Bunches of Oats' manufacturer, Post Foods, has not yet responded to a request for comment.
Finally, there's POM Wonderful – and perhaps the most confounding recent fine print addition of them all: "Cannot be used during any in-store promotional offer or discount." So essentially, you can use the coupon only if the product is being sold at full price. That directly contradicts a main tenet of Couponing 101, which is to combine coupons with sales to get the best deals.
POM Wonderful issued us the following statement tonight:
"POM Wonderful has always been as passionate about our customers as we are about our products. We recognize that some customers were disappointed in the limitation attached to one of our recent coupons. After examining this issue, we have changed the wording on future coupons so they will no longer prohibit usage in combination with retailer promotions. We hope customers will take advantage of future coupons and promotional opportunities so they can continue enjoying POM Wonderful."
Wonderful, indeed. And lesson learned: if you don't read the fine print on your coupons, maybe you should. And if you don't like what you read, maybe you should start asking questions. Couponers often know coupons better than the companies that issue them, after all.