It cost a major manufacturer millions of dollars, and earned countless couponers shelves full of trial-sized toothpaste and toilet paper. But now, what was arguably the most famously and frequently misused coupon can only be used on the product for which it was intended.
Just the way coupons are supposed to work.
Procter & Gamble has changed the bar codes on both the coupons and product packaging for Crest 3D White Whitestrips. Now the Whitestrips product line has its own unique manufacturer ID, distinct from most other P&G products. That means its coupons will no longer scan correctly at the checkout unless you actually purchase Whitestrips.
And coupon "glitchers" who have long taken advantage of the Whitestrips coupons are not happy about the change. Which, in turn, makes P&G very happy.
Whitestrips are pretty pricey, so their introduction in 2001 was accompanied by correspondingly high-value coupons – offering $3, $7 and even as high as $10 off at times. But some couponers who specialize in seeking out so-called "glitches" started abusing them almost immediately.
First, they found that the high-value coupons would be accepted by their stores' scanners when they bought a lower-priced trial-sized Whitestrips product. That often resulted in significant overage, at stores that give cash back if the value of a coupon exceeds the price of a product.
Many argued that wasn't abuse at all, since the coupons didn't exclude trial-sized products. So P&G added the exclusion, then added wording banning overage for good measure. Later, bold red lettering was added to the coupons to get cashiers' attention, imploring them to check whether the coupons were being used on the correct products.
But none of it stopped the misuse, because glitchers found that Whitestrips coupons would scan just fine on just about any P&G product. So when checking out with the help of an inattentive cashier or a self-checkout machine, they could use the high-value coupons to get loads of Crest toothpaste, Charmin toilet paper, or other P&G products for free – with overage, to help cover the cost of the rest of their purchases.
"$5 off Crest Whitestrips works on this," one member of a Facebook "glitch group" posted recently, alongside a photo of several giant packs of Charmin toilet paper. "I just got toilet paper and some other stuff, mixed the coupons in with others, and they scanned," she continued. "Free at Family Dollar!"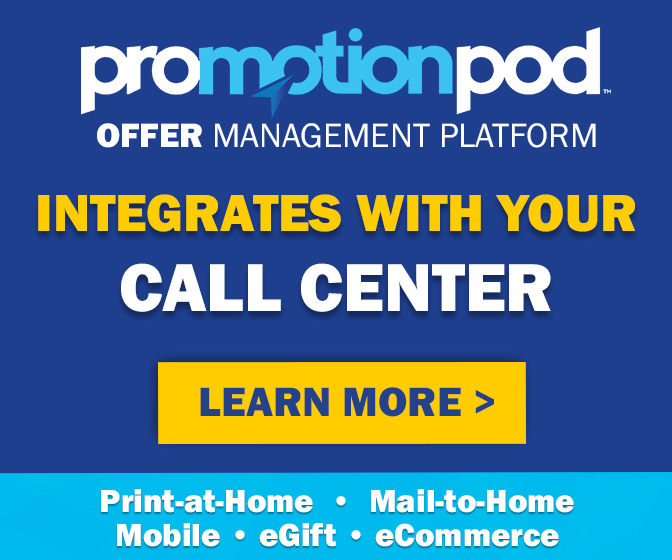 Other glitch group members have advocated snipping off part of the coupons' fine print, or even the products pictured on the coupons, in order to help sneak them past unsuspecting cashiers. "If they do happen to catch it," one glitch group member advised others, "just say your husband cut them wrong, but you called up the store the day before and they told you as long as they scan they're fine."
Some might argue P&G could have made this move a long time ago, to ensure its coupons are only accepted on the correct products. But that can be easier said than done. Obtaining a new manufacturer ID code for an existing product is a time-consuming and expensive process. ID codes have to be purchased from the company that administers the global bar code system, and they don't come cheap. Swapping the bar codes on every coupon, and every corresponding product, is a chore as well. And for a company like P&G, with hundreds of products and 65 separate brands, assigning unique manufacturer ID codes to each would be virtually impossible.
But the Whitestrips coupon abuse had gotten out of hand, so a bold move was necessary. And now, none of the glitchers' tricks work anymore. This month's P&G BrandSaver coupon insert is the first to feature a $7 off Whitestrips coupon with the new bar code. And glitchers are starting to figure out that their party is over.
"What does the $7/1 Crest strips work on?" one glitch group member asked shortly after the coupon appeared. "They changed the number so how does it work?" another asked. "It's been tried via my veteran glitchers in another group on every P&G product possible. NOBODY has found anything it works with," a third member wrote. Finally, another member concluded, "it doesn't work on anything."
Well, except for Crest Whitestrips.
"P&G's objective is to ensure that the coupons we issue are used on the products for which they are intended," a company spokesperson told Coupons in the News. "Coupon misredemption is a growing issue across the industry and this is just one of many steps we are taking to rectify the situation."
A recent industry analysis found that Whitestrips coupons were particularly vulnerable to abuse, due to their high values. Roughly 20% of all coupons were found to be misused, but that rate rose as the coupons' values increased. The misredemption rate neared 50%, as coupon values approached $10.
Now, P&G hopes to see the Whitestrips misredemption rate reduced to zero.
Just think about how many Whitestrips coupons you've seen over the years – and consider that as many as half of them that were redeemed, were not even used on Whitestrips. That means P&G, or the retailers that accepted the coupons and were not reimbursed, lost many millions of dollars subsidizing glitchers' purchases of other products altogether.
"Such a good coupon going to waste!" one glitch group member complained. But the real thing that's no longer going to waste, is P&G's Whitestrips marketing budget. And now that the company doesn't have to pay for the glitchers' groceries anymore, it just might be able to afford better offers for everyone else.