Did you get a P&G brandSAVER coupon insert in your newspaper this past weekend?
Many Sunday newspaper readers didn't, as Procter & Gamble makes another big move aimed at ensuring its monthly coupon booklets make it to their intended recipients – and don't make it into the hands of resellers.
Several online insert sellers began sounding the alarm last week, after learning that their "suppliers" suddenly found themselves unable to provide their usual supply of brandSAVERs. "Word on the coupon streets is P&G is being pulled in some metro areas of the country," one seller told her customers. "P&G is being removed from lots of regions, I'm not sure of the true reason," another said.
Soon, wild theories started emerging. "P&G is pulling inserts because of a coding screwup," one commenter wrote. "There was a misprint in the P&Gs… they are now being recalled and new ones will be coming out soon," another said. "They have shredded 7 counties in Virginia so far and took them off the calendar," another commenter added.
But P&G says that's not the case. "There were no misprints or recalls associated with this brandSAVER," P&G spokesperson Victoria Schooler told Coupons in the News. Instead, the coupon inserts vanished for the same reason they went missing from several other newspapers over the past couple of years.
"We are always striving to prevent coupon fraud," Schooler explained. As a result, "some of our brandSAVERS will be delivered via direct mail rather than through local newspapers. This enables us to have more targeted distribution, and will hopefully also prevent some of the brandSAVER diversion that we've seen in the past."
Diversion is the industry term for what happens when coupon inserts are diverted from their usual distribution channels and end up for sale online instead. According to the agreements in place among coupon insert publishers, their advertisers and those who distribute the inserts to consumers, inserts that are delivered to distribution facilities are supposed to be mailed, delivered to doorsteps or inserted into newspapers.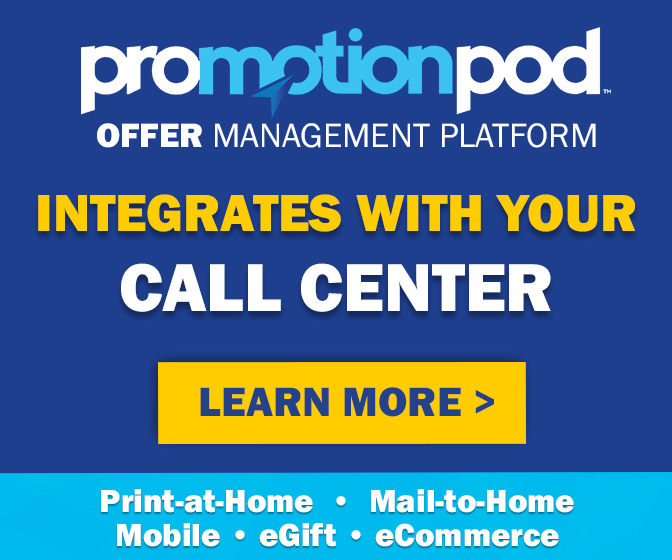 They're not supposed to walk out the back door of the warehouse and be regularly delivered to online entrepreneurs who sell them, as whole inserts or cut up into individual coupons. Many online sellers insist they get their inserts legitimately, by buying multiple copies of the Sunday newspaper. But others are quite open about the fact that they have "suppliers" who claim they're authorized to take pallets of coupon inserts, still shrink-wrapped, from the distribution facilities so online insert sellers and "coupon clipping services" can sell them and pocket the profits.
All of the major insert publishers deny that this practice is in any way authorized. If it were, why wouldn't the insert publishers sell their inserts themselves, instead of allowing others to steal them and sell them for their own benefit?
It's actually theft, and several "suppliers" have been caught red-handed, including a Rhode Island police officer arrested and convicted for breaking into a newspaper distribution facility to steal inserts, two South Carolina men who were convicted of walking into a newspaper distribution facility to steal coupons by the bundle, and a former newspaper employee in Pennsylvania who was convicted of entering a local distribution facility and walking out with stacks of inserts. In all of those cases, the convicted thieves were planning to provide the inserts to online sellers – whose customers would, therefore, be buying stolen property.
All of this is why, in late 2016, P&G made its first move aimed at thwarting the theft and sale of its inserts. Through research and undercover buys, P&G and Valassis (which distributes the brandSAVER inserts along with its own RetailMeNot Everyday inserts) identified many inserts being sold online as originating from distribution facilities in Southern California. So the companies cut them off, declining to deliver P&G inserts to those publications anymore and sending them to local households via mail instead – thereby taking them out of the insert-selling supply chain.
But many sellers adapted and found new "suppliers", so Valassis and P&G escalated their efforts. Over the next several months, brandSAVER and RetailMeNot Everyday (then known as Redplum) inserts were removed from newspapers in major cities including Los Angeles, Detroit, Phoenix and Atlanta – all of them identified as sources of inserts that were being sold online.
With stolen inserts becoming harder to find, some insert sellers grew frustrated and got out of the business altogether. But plenty of others continued to thrive, so their inserts were obviously coming from somewhere other than the publications that had been cut off.
P&G didn't say exactly what regions were affected by its latest purge this past weekend. But many sellers have reported a lack of inserts coming from states including Texas, California, Florida, North Carolina and elsewhere.
And yet some sellers have already adjusted to the changes and are offering brandSAVERs for sale just as they were before. So If you still get all the coupon inserts in your Sunday newspaper, don't be shocked if that changes in the near future – because the fight against coupon insert diversion clearly isn't over yet.