It's deja vu all over again.
Nearly a decade ago, couponers were up in arms as RedPlum coupon inserts began disappearing from Sunday newspapers all over the country. At the time, RedPlum publisher Valassis was looking to boost distribution by delivering inserts through the mail instead. Eventually, the experiment tapered off and the inserts returned to most major cities' Sunday papers.
But now, Valassis is removing inserts from big-city newspapers again – for entirely different reasons.
Atlanta is the latest city to be affected. Couponers who opened their Atlanta Journal-Constitution this past Sunday were expecting to see three RedPlum inserts. Instead, they got none. Effective immediately, the paper will no longer include RedPlum or Procter & Gamble's brandSAVER inserts, which Valassis also distributes.
It's the same unpleasant surprise that couponers in Detroit and Phoenix experienced back in May. Many Los Angeles-area residents have been doing without P&G inserts since late last year, and Tampa couponers have had RedPlum-free Sunday newspapers for several years now. And more big cities are expected to be added to that list in the coming weeks and months.
The reason this time is not to boost distribution by sending inserts through the mail – but to keep inserts out of the hands of thieves who supply them to various online insert sellers and "clipping services".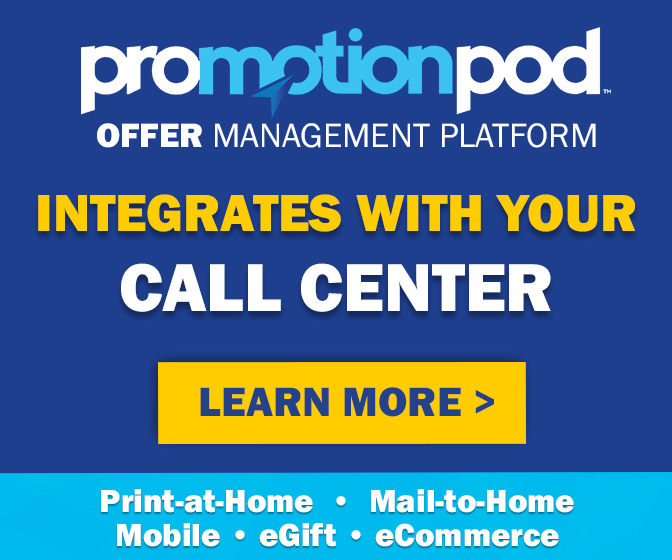 In response to numerous specific questions from Coupons in the News about its efforts to thwart the diversion of what are known in the business as free-standing inserts (FSIs), Valassis offered only a brief circumspect statement that just sort-of confirmed its motives. "As part of Valassis' overall distribution strategy, we recently shifted delivery of the FSI from newspaper to shared mail in Atlanta. Our commitment to securely place relevant promotions into the hands of consumers while meeting our clients' needs is among our key considerations when it comes to distribution."
The Atlanta Journal-Constitution, meanwhile, was more forthcoming. "The stated reason given by Valassis was that they were removing their FSIs from the major daily newspapers due to a high incidence of inserts being stolen and resold online," Gabrielle Austin, Director of Major Retail, Centralized Accounts for AJC owner Cox Media Group, told Coupons in the News. "Valassis claimed to have tracked the origin of inserts that are being made available for sale, and have determined that they are coming from certain cities, so they've chosen to no longer make them available via the major newspapers in those cities."
That echoes what the Tampa Tribune said back in 2014, the first time inserts were removed from specific newspapers in order to combat theft. "One of the major factors was coupon fraud in the market," the Tribune's Vice President of Advertising Joe Gess told Coupons in the News at the time. He said coupons identified as coming from Tampa inserts were being redeemed at three times the national rate, indicating that they were being distributed far beyond the market for which they were intended. And since manufacturers only budget for a certain percentage of their coupons to be redeemed, the redistribution of their offers causes them to pay out more than they anticipated – which can cause them to offer fewer and less valuable coupons in the future.
Up til now, Atlanta, Detroit, Phoenix, Los Angeles and Tampa have been among the most common sources of coupon inserts sold online – and not necessarily because they have the best coupons. It's because the distribution channels there apparently have the most lax security. Somewhere along the supply chain, from the time inserts are printed, packed up, delivered to distribution facilities, stuffed into Sunday papers and delivered to newsstands and subscribers, bundles of inserts are disappearing and turning up for sale on the coupon "black market".
Some sellers hide from public view in invitation-only Instagram or Facebook groups, where they boast about the thousands of inserts they obtain from "suppliers", whose ability to get their hands on shrink-wrapped pallets of coupons is never quite explained. Other sellers are quite open about their activities, running publicly-accessible websites where they claim to buy extra copies of the Sunday paper in order to get extra coupon inserts to sell.
Perhaps some of them do. But how many are really buying thousands of newspapers, from multiple different cities, and somehow making the coupons available for sale days or even weeks before the Sunday papers are even printed?
If there are any questions about where some "suppliers" are getting their inserts, they've been answered when several suppliers have been caught in the act of stealing them. Just last month, a Rhode Island police officer was convicted of breaking into a newspaper distribution facility to steal inserts, which his wife then allegedly sold on Instagram. Last year, two South Carolina men were convicted of walking right into a newspaper distribution facility to steal coupons by the bundle, in order to provide them to online insert sellers.
But "suppliers" aren't always guilty of breaking and entering. Often, insert theft is an inside job. Earlier this year, a former newspaper employee in Pennsylvania was convicted of using his connections to gain access to hundreds of insert bundles, which he intended to provide to an online seller.
So what are newspapers doing about the problem of all of those coupon inserts walking right out their back doors? Not enough, according to the insert publishers. The Tampa Tribune and several other big-city newspapers worked with SmartSource publisher News America Marketing several years ago, to ask the public and their own employees for information about who was responsible for stealing and selling so many inserts. The goal, News America Marketing's Senior Vice President of Media Bob Cole explained to Coupons in the News at the time, was to "receive actionable leads that will result in identifying the individuals responsible for stealing the coupon inserts, and shutting down the people selling them."
That effort led to some successes, Cole said. But apparently not enough of them. While securing coupon inserts and preventing thieves from walking off with them wouldn't seem to be difficult, some claim that it is. The head of a Southern California company that distributed P&G inserts – until Valassis cut them off last year – said there was only so much that could be done. "We're constantly trying to upgrade security, but we're working in a facility that wasn't built yesterday," CIPS Marketing Group President & CEO Manuel Collazo told Coupons in the News in December.
"The potential for theft during Valassis' manufacturing, printing and distribution processes are numerous," the AJC's Austin told Coupons in the News. While Valassis' decision to pull its inserts from the paper appears to indicate it's not satisfied with the AJC's security protocols, Austin defends the paper's actions. "The AJC has been engaged for several months with other major newspaper groups to reinforce and share best security practices, and track if coupon inserts are being stolen while under the newspaper's jurisdiction. To date we have not been able to substantiate insert theft occurring at our docks and/or inserting facilities."
But now it won't have that problem any longer, because it won't have any RedPlum or P&G inserts to secure. Neither Valassis nor the AJC offered any indication of whether Valassis might eventually reverse its decision, should the security situation improve in the future.
Couponers in Atlanta, like those before them in Phoenix, Detroit, Los Angeles and Tampa, are understandably upset about losing their coupon inserts. Their Sunday papers will still include SmartSource coupons. And while the AJC says P&G brandSAVERs won't be mailed, many residents will receive their RedPlum inserts in their mailboxes now. That's good enough for some, but not for those who like to buy a few extra papers for a few extra inserts.
So some upset couponers are searching for someone to blame. And many are directing their ire at Valassis. "Your decision to stop carrying in the Detroit Free Press has greatly hurt my family," one commenter wrote on RedPlum's Facebook page, back when Detroit lost its inserts. "Bad business move on your part!" another added. One commenter went even further: "I will be contacting each and every advertiser that had coupons in your inserts today and informing them that I will not be purchasing their products any longer. Why should I, if I have to pay more than others to purchase them?"
One might accuse Valassis of killing a fly with a sledgehammer, trying to thwart a handful of coupon thieves by dropping coupon nukes on entire cities at a time. Sure, they're wiping out the thieves, but they're causing millions of honest couponers to get caught in the fallout.
So you can certainly quibble with Valassis' tactics – but not necessarily its motives. After all, coupon publishers can't be expected to stand idly by while criminals make a profit from stealing their coupons that are meant to be provided to consumers for free. So ultimately, it's the thieves themselves who are to blame – along with the newspapers and distributors who have shown themselves to be helpless about stopping them.
For years, concerned couponers have worried that the coupon scammers and abusers are going to end up ruining it for everyone. Now, if your paper is missing its RedPlum and P&G inserts – or if your city is next on the list to lose them – you may find that the notion of a few ruining it for the many, has never been so true.