The coupon industry is getting serious about combating coupon fraud and insert sales online – and now, some in the newspaper industry are joining in. A local paper that's paying a heavy price for all of the coupon reselling going on in its area, is fighting back.
The Tampa Tribune has begun running small notices in its Sunday and Wednesday editions, inviting readers to email or fill out an online form and turn in resellers who obtain "quantities of coupon inserts through unauthorized methods". "Save your coupons!" the notice reads, promising an unspecified reward. "Coupon theft is a serious problem and could result in you no longer getting your weekly coupons in this paper."
In fact, that's already happened – and it's a big reason the paper is launching this effort.
Back in June, RedPlum owner Valassis pulled its Sunday coupon inserts out of several local newspapers in the Tampa Bay area. It's a move Valassis has made in many other markets over the years, as it transitions more of its inserts from newspapers to direct mail. "The company has made a business decision to shift availability of our RedPlum coupon booklet package from Tampa Bay area newspapers to our RedPlum mail package," a Valassis spokesperson told Coupons in the News at the time.
But there was more to it than that.
"One of the major factors was coupon fraud in the market," the Tampa Tribune's Vice President of Advertising Joe Gess tells Coupons in the News. Once upon a time, coupon resellers might have purchased, say, 20 newspapers in order to sell 20 sets of inserts. Some might scope out dumpsters and recycle bins to get a few more. But nowadays, many resellers have "connections", and manage to get their hands on hundreds, even thousands, of inserts without ever buying a newspaper at all.
Valassis, Gess said, noticed that shoppers in the Tampa area were redeeming coupons at three times the national rate – without buying three times the number of newspapers. Plus, the spine of each coupon insert is imprinted with information about the newspaper in which it's distributed. So any undercover buyer could easily see where online sellers' coupon inserts originated.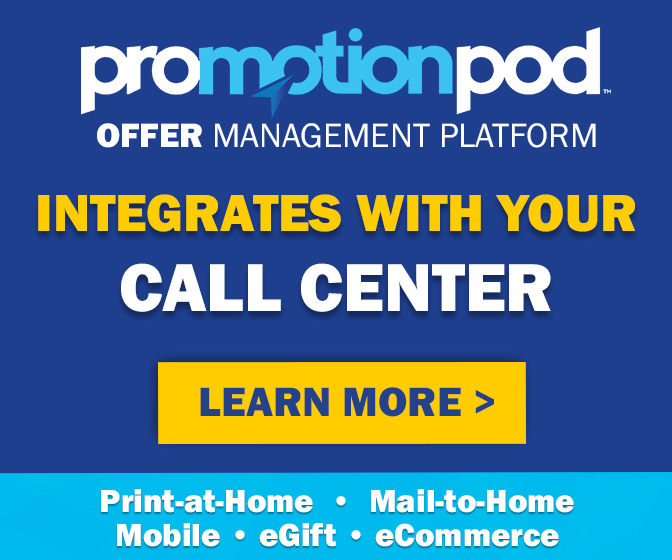 Under the terms of the insert publishers' contracts with newspapers, inserts in unsold papers must be destroyed and not redistributed. But in many cities, at many newspapers, someone on the inside appears to be redistributing them anyway. And the coupon industry – and newspapers – want to put a stop to it.
"We needed to come up with some type of solution," Gess said. "What's the next step, what can we do to heighten the awareness of coupon fraud in the marketplace?" Both the Tampa Tribune and Valassis have sent cease-and-desist letters to Tampa-area coupon-selling websites. But the newspaper decided it needed to do something more.
And that's what prompted the Tampa Tribune's public appeal. RedPlum is already gone from local papers, and the Tribune has taken a hit, suffering reduced sales and subscriptions as a result. So the paper decided to take action before its SmartSource and P&G inserts disappear too. Local supermarket Publix is also concerned, Gess said, about sale ads and store coupons that have "leaked into the market early". As a result, he said Publix has cut back on the ads it distributes in Tampa newspapers as well.
Ultimately, "it hurts the consumer who's trying to save money every week," Gess said. Not to mention that a coupon- and circular-free Sunday edition could spell doom for the paper, since Sunday sales have been propping up many newspapers that don't sell as well during the week anymore.
One of the goals of the newspaper's four-week effort, then, is to raise awareness about the down side of coupon reselling. As many coupon resellers like to point out, selling coupons may technically "void the coupon", if anyone can even prove it was sold – but it's not a crime. Obtaining mass quantities of inserts, however, using illicit methods, could very well be illegal. At the very least, it could cost a complicit newspaper employee or vendor their job.
The other goal of the campaign, of course, is to actually catch someone, and stop them. The Tampa Tribune already audits newspaper vendors, and prohibits employees from leaving the premises with any coupon inserts. But there's still a leak, somewhere, that's allowing mass quantities of coupon inserts to end up on the "black market". And the paper hopes someone who knows something just might be able to tip them off, solve the mystery – and claim their reward.
Gess acknowledges that won't be easy. "Unless you catch them in the act, that's the only way you can stop this," he said. But it doesn't hurt to try. And if someone is willing to rat out their coupon source in exchange for a reward, the Tribune hopes the coupon resellers will be put out of business – before newspapers themselves are.
Image sources: Flickr/rose3694 / The Tampa Tribune