Don't panic, but this weekend will be the last time you get a RedPlum coupon insert in your Sunday newspaper or mailbox.
The good news is, it's not going away – it's just getting a new name and a new look.
Beginning next Sunday, March 25th, RedPlum will be rebranded as "RetailMeNot Everyday". It's a display of corporate synergy between RedPlum publisher Valassis and the coupon code site RetailMeNot, which was acquired by Valassis parent company Harland Clarke Holdings last year.
("it's not out of the question that RedPlum might someday get absorbed into the better-known RetailMeNot brand," Coupons in the News reported at the time of the RetailMeNot acquisition.)
"New name, new look, same great deals," this weekend's RedPlum inserts say in teasing next week's transformation. But the company hopes the rebranding will prove to be more than just a face lift.
"We expect the coupon and offer content to expand over time," Valassis Chief Marketing Officer Curtis Tingle told Coupons in the News. The coupon insert publication schedule for the rest of the year will remain the same. But future inserts may include more non-grocery deals for restaurants and other local businesses, reflecting the type of content available on RetailMeNot.
Valassis will also retire the RedPlum.com website, relocating its printable coupons and other content to RetailMeNot.com/Everyday.
RetailMeNot is one of the best-known discount providers in the business, while RedPlum is not necessarily a household name among those who aren't coupon devotees. So the RedPlum rebranding effort appears aimed at leveraging the better-known name, and bringing the different savings platforms under one banner.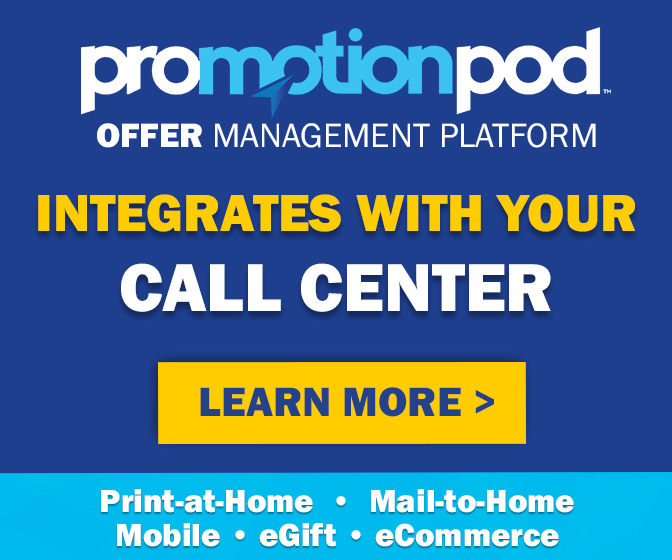 "We are confident in the success of this new consumer brand and believe that its powerful name and refreshed appearance will bring significant value to clients as it is launched in the marketplace – providing a single, powerful savings destination," Tingle said.
The RedPlum name was launched in 2008 for similar reasons – to unite the company's coupon inserts, printable coupons and direct-mail offers under a single heading. "We're everywhere," the company said in unveiling the RedPlum branding a decade ago. "Consumers see one brand – RedPlum – appearing with great offers in the mail, newspaper, online and in-store."
That didn't stop the company from sending RedPlum into semi-retirement once before. A few years after launching the RetailMeNot-like coupon code site Save.com, Valassis tried retiring RedPlum.com and moving its printable coupon content to Save.com/coupons in 2013.
The key difference between now and then, though, is that rebranding RedPlum as RetailMeNot Everyday is meant to give RedPlum a more powerful and recognizable name, while rebranding it as Save.com/coupons was seen as a means to prop up a faltering web property with some sought-after printable coupon content.
That rebranding effort didn't last – RedPlum.com was back up and running less than a year later.
This time, though, RedPlum's name change may be for good. Just as long as Procter & Gamble has no objection, that is. P&G's online coupon portal is named "P&G Everyday". The company could claim there's a likelihood of consumer confusion, having another coupon provider use a similar name in "RetailMeNot Everyday", though it's unclear if they would have a case.
But to Valassis and RetailMeNot, the key word in RedPlum's name change to RetailMeNot Everyday is not "Everyday", but "RetailMeNot". "RetailMeNot is already top of mind in retail, and this partnership is another step in our continued mission to be the consumer's ultimate savings resource," RetailMeNot Chief Marketing Officer Marissa Tarleton said in a statement. "This convergence of digital and physical media is a natural next step in the RetailMeNot and Valassis partnership."
And what might the next steps be after this? Retailer coupon codes in the Sunday inserts? Mobile grocery coupons on the RetailMeNot app? "We are exploring innovation ideas with RetailMeNot and will keep you apprised of new, exciting information moving forward!" Tingle promised.
So you can bid RedPlum a fond farewell this weekend. And after next weekend, hopefully you'll be saying hello to some brand new ways to save.
Image source: Valassis