Not to toot our own horn, but we've said it before and we'll say it again – Coupons in the News is the only place to get the real, accurate schedule of coupon inserts each and every year. And now the 2018 schedule is here for you to browse, bookmark and refer to in the year to come.
If you're wondering why it differs from the other purported insert schedules floating around out there – well, it's because this one is right and the others aren't.
Toot, toot.
Anyway, the whole point of this is to ensure that you have the most accurate information as you plan your newspaper purchases each Sunday, and don't get steered wrong by "schedules" that contain "educated guesses" based on what we've received in previous years.
So how is it looking in 2018? With a few minor exceptions, pretty similar to the way it looked in 2017.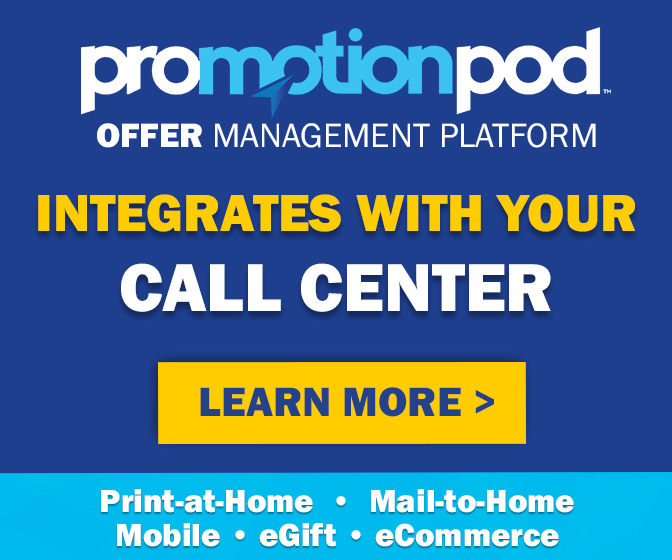 Once again, SmartSource will publish inserts on 43 Sundays, and RedPlum on 41 Sundays. Procter & Gamble will publish a dozen brandSAVER editions, down from 13, only because there was an extra Sunday in 2017. And there will again be five Sundays when there are no inserts at all – the Sunday before Presidents' Day in February, the Sunday before Memorial Day in May, the Sunday before Labor Day in September, and the two Sundays prior to Christmas.
That's a slight change from previous years, as Memorial Day weekend becomes a no-insert Sunday instead of Easter weekend. That's because Easter falls on the very first day of April in 2018, and P&G typically publishes as close to the first day of each month as possible. So this is the first time P&G has published on Easter Sunday since 2013, and the first time it hasn't issued a brandSAVER on Memorial Day weekend since 2014.
Another slight change has to do with double and triple editions of SmartSource. Depending on where you live, you may be getting more SmartSource inserts than others this coming year. There are seven confirmed multiple-edition dates, up from just four in 2017. And several of them may be triple editions, for the first time in years.
Back in 2013, SmartSource publisher News America Marketing proclaimed with great fanfare that it would kick off the year with a triple edition, which it called the "largest Sunday newspaper coupon insert in company history". It topped itself a year later, then in 2015 went back to a mere double edition for the next three years. In 2018, however, January 7th and April 8th will feature three SmartSource editions in some newspapers, and two in most others. So go through your Sunday newspaper carefully on those dates, to see how many you receive.
One thing that hasn't changed – RedPlum publisher Valassis doesn't like to let on when it's planning double editions. "As a matter of policy, we don't publicize additional details beyond the standard FSI date schedule," Valassis said in a curt statement to Coupons in the News (well, bah humbug to you too!) RedPlum published a dozen double editions in 2017, so while there will be at least one RedPlum insert on the 2018 dates marked below, several of them are likely to be two-insert dates.
That won't matter much if you don't get a RedPlum at all, however. Beginning late in 2016 and throughout 2017, Valassis began withdrawing RedPlum inserts from many cities' newspapers, in an effort to combat coupon insert theft. If your city was affected, you're supposed to be getting RedPlum through the mail instead, though not everyone is. P&G inserts also disappeared from many of the same newspapers, but getting them through the mail is not an option. So if you stopped getting P&G in your newspaper in 2017 – you're out of luck in 2018.
Either way, go ahead and take a look at the complete, accurate and official 2018 Sunday coupon insert schedule below – or you can click here to download and print a copy to keep in your coupon binder. And be sure to visit each week throughout the year, for previews of what coupons you can expect to receive each Sunday!
2018 Coupon Insert Schedule
| | |
| --- | --- |
| January | |
| 1/7/18 | SmartSource (2 or 3), RedPlum |
| 1/14/18 | SmartSource |
| 1/21/18 | SmartSource, RedPlum |
| 1/28/18 | SmartSource, RedPlum, P&G |
| February | |
| 2/4/18 | SmartSource, RedPlum |
| 2/11/18 | SmartSource, RedPlum |
| 2/18/18 | NO INSERTS |
| 2/25/18 | SmartSource, RedPlum |
| March | |
| 3/4/18 | SmartSource (2), RedPlum, P&G |
| 3/11/18 | SmartSource, RedPlum |
| 3/18/18 | SmartSource, RedPlum |
| 3/25/18 | SmartSource, RedPlum |
| April | |
| 4/1/18 | P&G |
| 4/8/18 | SmartSource (2 or 3), RedPlum |
| 4/15/18 | SmartSource, RedPlum |
| 4/22/18 | SmartSource, RedPlum |
| 4/29/18 | SmartSource (2), RedPlum, P&G |
| May | |
| 5/6/18 | SmartSource, RedPlum |
| 5/13/18 | SmartSource, RedPlum |
| 5/20/18 | SmartSource, RedPlum |
| 5/27/18 | NO INSERTS |
| June | |
| 6/3/18 | SmartSource, RedPlum, P&G |
| 6/10/18 | SmartSource, RedPlum |
| 6/17/18 | SmartSource, RedPlum |
| 6/24/18 | SmartSource, RedPlum |
| July | |
| 7/1/18 | P&G |
| 7/8/18 | SmartSource, RedPlum |
| 7/15/18 | RedPlum |
| 7/22/18 | SmartSource, RedPlum |
| 7/29/18 | SmartSource (2), RedPlum, P&G |
| August | |
| 8/5/18 | SmartSource, RedPlum |
| 8/12/18 | SmartSource |
| 8/19/18 | SmartSource, RedPlum |
| 8/26/18 | SmartSource, RedPlum, P&G |
| September | |
| 9/2/18 | NO INSERTS |
| 9/9/18 | SmartSource (2), RedPlum |
| 9/16/18 | SmartSource, RedPlum |
| 9/23/18 | SmartSource, RedPlum |
| 9/30/18 | SmartSource (2), RedPlum, P&G |
| October | |
| 10/7/18 | SmartSource, RedPlum |
| 10/14/18 | SmartSource, RedPlum |
| 10/21/18 | SmartSource, RedPlum |
| 10/28/18 | SmartSource, RedPlum, P&G |
| November | |
| 11/4/18 | SmartSource, RedPlum |
| 11/11/18 | SmartSource, RedPlum |
| 11/18/18 | SmartSource, RedPlum |
| 11/25/18 | P&G |
| December | |
| 12/2/18 | SmartSource, RedPlum |
| 12/9/18 | SmartSource, RedPlum |
| 12/16/18 | NO INSERTS |
| 12/23/18 | NO INSERTS |
| 12/30/18 | P&G |