Better late than never!
One of the coupon insert publishers uncharacteristically balked at sharing its schedule this year, so Coupons in the News got to work and was able to obtain the publisher's schedule from a source. So a week and a half into the new year, the internet's only compete and accurate 2021 coupon insert schedule can now be shared with you, to help you plan when you might want to buy extra newspapers for extra inserts, or skip a week altogether.
You may have seen other sites' purported schedules that are based on "past trends" and outright guesses, but this is the only list based on the insert providers' actual publication schedules. Their schedules do not specify when there will be multiple editions on a particular week, so this schedule doesn't either. Just know that there's always a possibility we'll get more than one SmartSource or RetailMeNot Everyday insert (or a RetailMeNot-published Unilever Super Saver) on the dates they're publishing.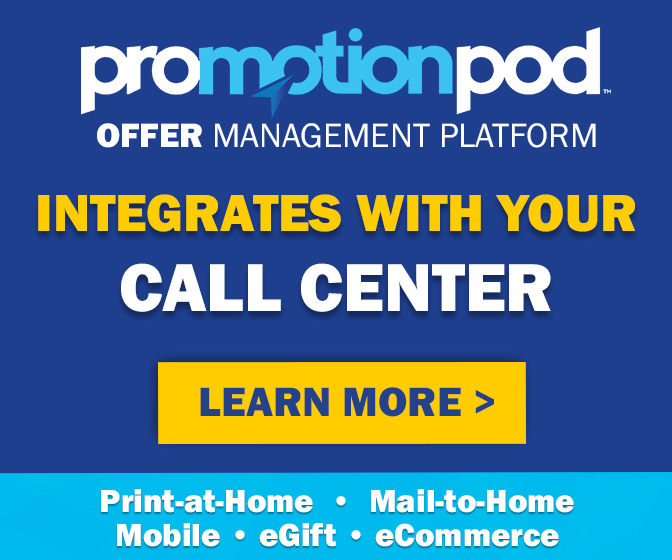 All of that said, 2021 is looking like a decent year for coupon inserts – in some ways, not as good as previous years, while in other ways, it will actually be the best year in recent memory.
Procter & Gamble will offer its usual slate of 12 inserts this year, while SmartSource and RetailMeNot Everyday will each offer inserts on 43 Sundays. For SmartSource, that's one fewer than last year, while RetailMeNot's 43 publication dates are down from 47 last year.
But all three publishers have done some juggling of their schedules, publishing on dates they usually don't and not publishing on dates they usually do. As it typically does, SmartSource is skipping holiday weekends like Presidents' Day, Easter, Memorial Day, Independence Day, Labor Day, Thanksgiving, Christmas and New Year's. But this year, added to that list is a single unusual date in June (to commemorate Father's Day perhaps? Flag Day? It's a mystery, because SmartSource publisher Neptune Retail Solutions isn't saying.) RetailMeNot Everyday is also taking some odd Sundays off, such as this past weekend, but it's also publishing on once-dark holiday weekends like Memorial Day and Labor Day, as it did last year. And P&G, which typically publishes its brandSAVER on the first or last Sunday of the month, fills the gap on the otherwise insert-free Independence Day, Thanksgiving and Christmas weekends.
The end result is only two weekends when there are no inserts at all – Easter weekend and the weekend prior to Christmas. So two of the three insert publishers are publishing on fewer dates than they have in the recent past. But by spreading around their publication dates, this year will be the first since 2010 that there have been inserts available on fully 50 out of 52 weeks – making it worth your while to ensure you get the Sunday newspaper nearly every week (and making it worth the insert publishers' while to accept the free publicity Coupons in the News happily offers each year, in letting couponers know exactly when to look out for their inserts).
So check out the exclusive, accurate and official Coupons in the News insert calendar below, or click here to download and print a copy of the 2021 Sunday coupon insert schedule to keep in your coupon binder. And check back here each week throughout the year for a preview of what inserts you can expect to receive and what coupons will be inside. Happy couponing!
2021 Coupon Insert Schedule
| | |
| --- | --- |
| January | |
| 1/3/21 | SmartSource, RetailMeNot Everyday |
| 1/10/21 | SmartSource |
| 1/17/21 | SmartSource, RetailMeNot Everyday |
| 1/24/21 | SmartSource, RetailMeNot Everyday |
| 1/31/21 | SmartSource, RetailMeNot Everyday, P&G |
| February | |
| 2/7/21 | SmartSource, RetailMeNot Everyday |
| 2/14/21 | RetailMeNot Everyday |
| 2/21/21 | SmartSource, Save (formerly known as RetailMeNot Everyday) |
| 2/28/21 | SmartSource, Save, P&G |
| March | |
| 3/7/21 | SmartSource, Save |
| 3/14/21 | SmartSource, Save |
| 3/21/21 | SmartSource, Save |
| 3/28/21 | SmartSource, Save, P&G |
| April | |
| 4/4/21 | NO INSERTS |
| 4/11/21 | SmartSource, Save |
| 4/18/21 | SmartSource, Save |
| 4/25/21 | SmartSource, Save, P&G |
| May | |
| 5/2/21 | SmartSource, Save |
| 5/9/21 | SmartSource, Save |
| 5/16/21 | SmartSource, Save |
| 5/23/21 | SmartSource, Save |
| 5/30/21 | Save, P&G |
| June | |
| 6/6/21 | SmartSource, Save |
| 6/13/21 | SmartSource, Save |
| 6/20/21 | Save |
| 6/27/21 | SmartSource, Save |
| July | |
| 7/4/21 | P&G |
| 7/11/21 | SmartSource, Save |
| 7/18/21 | SmartSource, Save |
| 7/25/21 | SmartSource, Save |
| August | |
| 8/1/21 | SmartSource, Save, P&G |
| 8/8/21 | SmartSource, Save |
| 8/15/21 | SmartSource, Save |
| 8/22/21 | SmartSource, Save |
| 8/29/21 | SmartSource, P&G |
| September | |
| 9/5/21 | Save |
| 9/12/21 | SmartSource, Save |
| 9/19/21 | SmartSource, Save |
| 9/26/21 | SmartSource, Save, P&G |
| October | |
| 10/3/21 | SmartSource, Save |
| 10/10/21 | SmartSource |
| 10/17/21 | SmartSource, Save |
| 10/24/21 | SmartSource, Save |
| 10/31/21 | SmartSource, P&G |
| November | |
| 11/7/21 | SmartSource, Save |
| 11/14/21 | SmartSource, Save |
| 11/21/21 | SmartSource, Save |
| 11/28/21 | P&G |
| December | |
| 12/5/21 | SmartSource, Save |
| 12/12/21 | SmartSource, Save |
| 12/19/21 | NO INSERTS |
| 12/26/21 | P&G |