It's looking like 2020 could be a good year for coupons. There will be more Sunday newspaper coupon inserts than in years past, more inserts on traditionally quiet holiday weekends, and fewer dates with no inserts at all.
To help you plan for the year ahead, and decide when you might want to buy extra newspapers or when to skip a week altogether, Coupons in the News presents the internet's only real, official, accurate, exclusive 2020 coupon insert schedule. As always, you'll see plenty of "schedules" out there – but they're all guesstimates based on previous years' lists. The schedule that follows is based on the actual SmartSource, RetailMeNot Everyday and Procter & Gamble brandSAVER publication schedules from each of the insert providers.
An important caveat – while the publication dates are set well in advance, multiple-issue dates are subject to change throughout the year. The SmartSource schedule, for example, states that publisher News America Marketing "reserves the right to add multiple issues on a given publication date." And even when there are multiple editions of an insert on any given week, you may or may not get all of them depending on where you live or what newspaper you buy. So for that reason, the schedule that follows doesn't even attempt to guesstimate when we'll get multiple inserts. It's a safe bet, based on past years, that we'll get plenty of inserts on the first weekend of the year. But after that, it's anyone's guess.
With all of that out of the way, how is 2020 looking?
The P&G and SmartSource schedules are mostly unchanged from 2019. P&G will once again publish a total of twelve brandSAVERs, each issued on the last Sunday of the month with the exceptions of June, when the brandSAVER will appear a week later, and November, when it will publish a week earlier. SmartSource will once again publish on 44 Sundays, skipping the weekends of Presidents' Day, Easter, Memorial Day, Independence Day, Labor Day, Thanksgiving, Christmas and New Year's.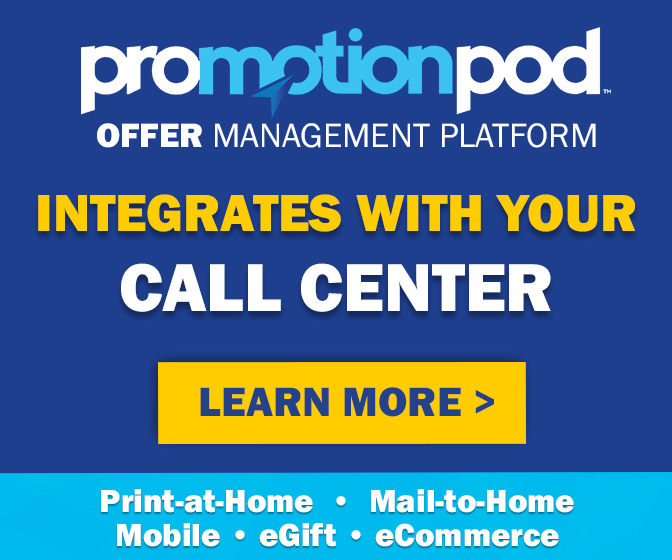 RetailMeNot Everyday, in contrast, appears to be stepping up its game – in a big way.
Last year, publisher Valassis distributed RetailMeNot Everyday inserts on 38 Sundays, down from 41 the previous year. In 2020, that number is way up, to 47. The only weekends it's skipping are Easter, Thanksgiving, Christmas, New Year's and a seemingly random date in October.
What's with all the extra inserts? Valassis declined to comment, and even declined to publish its schedule on its website as it has in years past. Are so many brands planning so many coupons that Valassis had to add additional publication dates to accommodate them all? If so, that would contradict the head of Coupons.com's recent assertion that brands responsible for 20% of all insert coupons have told him they plan to stop offering insert coupons altogether in 2020.
It's worth noting that RetailMeNot Everyday offered multiple editions on eleven Sundays the past couple of years. So watch closely to see if there are that many multiple editions this coming year – or if Valassis simply redistributed the same number of editions across more Sundays.
Either way, thanks to the extra RetailMeNot Everyday publication dates, there will be fewer weekends with no coupons at all in 2020. Presidents' Day and Labor Day weekends are no longer insert-free Sundays. In all, there will be only three weekends without any coupon inserts – Easter Sunday, the Sunday after Thanksgiving and the Sunday before Christmas.
As always, check back here each week throughout the year for a preview of how many inserts you can expect to receive and what coupons will be inside. And click here to download and print a copy of the exclusive, accurate and official 2020 Sunday coupon insert schedule to keep in your coupon binder, or check it out below!
2020 Coupon Insert Schedule
| | |
| --- | --- |
| January | |
| 1/5/20 | SmartSource, RetailMeNot Everyday |
| 1/12/20 | SmartSource, RetailMeNot Everyday |
| 1/19/20 | SmartSource, RetailMeNot Everyday |
| 1/26/20 | SmartSource, RetailMeNot Everyday, P&G |
| February | |
| 2/2/20 | SmartSource, RetailMeNot Everyday |
| 2/9/20 | SmartSource, RetailMeNot Everyday |
| 2/16/20 | RetailMeNot Everyday |
| 2/23/20 | SmartSource, RetailMeNot Everyday, P&G |
| March | |
| 3/1/20 | SmartSource, RetailMeNot Everyday |
| 3/8/20 | SmartSource, RetailMeNot Everyday |
| 3/15/20 | SmartSource, RetailMeNot Everyday |
| 3/22/20 | SmartSource, RetailMeNot Everyday |
| 3/29/20 | SmartSource, RetailMeNot Everyday, P&G |
| April | |
| 4/5/20 | SmartSource, RetailMeNot Everyday |
| 4/12/20 | NO INSERTS |
| 4/19/20 | SmartSource, RetailMeNot Everyday |
| 4/26/20 | SmartSource, RetailMeNot Everyday, P&G |
| May | |
| 5/3/20 | SmartSource, RetailMeNot Everyday |
| 5/10/20 | SmartSource, RetailMeNot Everyday |
| 5/17/20 | SmartSource, RetailMeNot Everyday |
| 5/24/20 | RetailMeNot Everyday |
| 5/31/20 | SmartSource, RetailMeNot Everyday, P&G |
| June | |
| 6/7/20 | SmartSource, RetailMeNot Everyday |
| 6/14/20 | SmartSource, RetailMeNot Everyday |
| 6/21/20 | SmartSource, RetailMeNot Everyday |
| 6/28/20 | SmartSource, RetailMeNot Everyday |
| July | |
| 7/5/20 | RetailMeNot Everyday, P&G |
| 7/12/20 | SmartSource, RetailMeNot Everyday |
| 7/19/20 | SmartSource, RetailMeNot Everyday |
| 7/26/20 | SmartSource, RetailMeNot Everyday, P&G |
| August | |
| 8/2/20 | SmartSource, RetailMeNot Everyday |
| 8/9/20 | SmartSource, RetailMeNot Everyday |
| 8/16/20 | SmartSource, RetailMeNot Everyday |
| 8/23/20 | SmartSource, RetailMeNot Everyday |
| 8/30/20 | SmartSource, RetailMeNot Everyday, P&G |
| September | |
| 9/6/20 | RetailMeNot Everyday |
| 9/13/20 | SmartSource, RetailMeNot Everyday |
| 9/20/20 | SmartSource, RetailMeNot Everyday |
| 9/27/20 | SmartSource, RetailMeNot Everyday, P&G |
| October | |
| 10/4/20 | SmartSource, RetailMeNot Everyday |
| 10/11/20 | SmartSource |
| 10/18/20 | SmartSource, RetailMeNot Everyday |
| 10/25/20 | SmartSource, RetailMeNot Everyday, P&G |
| November | |
| 11/1/20 | SmartSource, RetailMeNot Everyday |
| 11/8/20 | SmartSource, RetailMeNot Everyday |
| 11/15/20 | SmartSource, RetailMeNot Everyday |
| 11/22/20 | SmartSource, RetailMeNot Everyday, P&G |
| 11/29/20 | NO INSERTS |
| December | |
| 12/6/20 | SmartSource, RetailMeNot Everyday |
| 12/13/20 | SmartSource, RetailMeNot Everyday |
| 12/20/20 | NO INSERTS |
| 12/27/20 | P&G |