There will be an additional Sunday in 2017, and at least one additional coupon insert. But there will also be an additional week without any coupons at all. Those the highlights of the 2017 coupon insert schedule, brought to you exclusively on Coupons in the News.
Why "exclusively", when purported insert schedules are all over the internet? Because this is the most accurate 2017 coupon insert schedule you'll find, with information straight from the three major coupon publishers themselves – no "guesstimates" that are "based on historical trends" here.
This way, you'll be able to plan your year and decide how many newspapers you might want to buy each week, without relying on someone else's "schedule" that turns out to be wrong.
On to the schedule itself now, which you'll find below. There are not many major differences from the previous year. SmartSource will once again provide inserts on 43 Sundays, and RedPlum on 41 Sundays, both of which are the same tallies as 2016.
But wait – there are actually 53 Sundays in 2017, instead of 52. Rather than publishing extra editions for the extra week, both SmartSource and RedPlum will be taking the last three weeks of the year off instead of the traditional two, for the first time since 2012.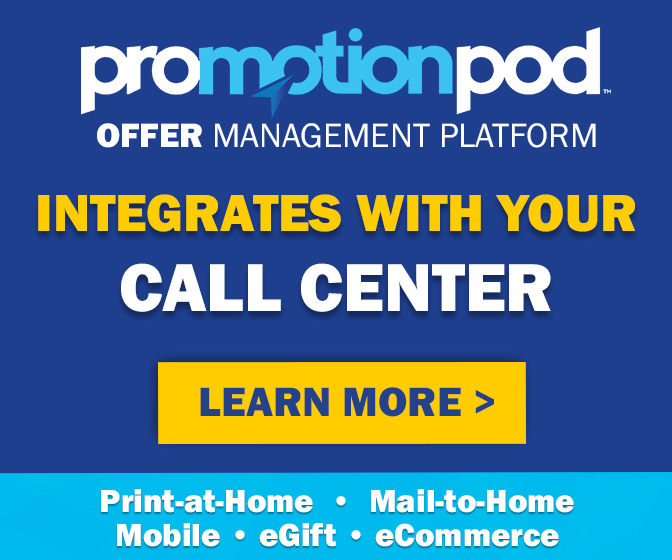 Another subtle change in RedPlum's plans will impact your coupon clipping in February. For the past seven years, SmartSource has not published on the Sunday before Presidents Day, while RedPlum skipped the following Sunday, ensuring you'd have at least one insert each week that month. But in 2017, RedPlum has moved its off week to the Sunday before Presidents Day, the same day SmartSource is taking off. So for the first time since 2009, there will no inserts at all on the third Sunday of February.
Add Easter Sunday and the Sunday before Labor Day, and that makes five weeks with no inserts in 2017, up from four in 2016.
Procter & Gamble's brandSAVER is always a bit of a wild card, adjusting its monthly publishing date to coincide with the first or last Sunday of the month. That means some months will have two editions, and some will have none. P&G had 11 regular monthly inserts planned for 2016, but it actually sneaked in an unscheduled edition in mid-August to coincide with the Summer Olympics. P&G has no plans for an additional midsummer edition in 2017 – it already has 13 editions planned as it is, which is one more than 2016. One of those editions will come on the very last Sunday of the year, so you'll have something to clip during SmartSource and RedPlum's three-week break.
(Note: P&G has shifted the publication date of its March 26th edition to April 2nd, and the October 1st edition to September 24th, so the below schedule has been revised accordingly).
Finally, the other wild card is double editions. So far, only SmartSource has confirmed double issues for the first two weeks of the year, and for the first week of May, but it's expected to add at least a few more in the back half of the year. RedPlum plays its double-issue plans close the vest, so the only confirmed double-edition date for RedPlum is January 1, though it's safe to assume more double issues will be published during the course of the year.
So have a look at the official 2017 Sunday coupon insert schedule below – or you can click here to download and print a copy to keep in your coupon binder. And come back each week, all year long, for previews of what coupons you can expect to receive each Sunday!
2017 Coupon Insert Schedule
| | |
| --- | --- |
| January | |
| 1/1/17 | 2 SmartSource, 2 RedPlum, P&G |
| 1/8/17 | 2 SmartSource, RedPlum |
| 1/15/17 | SmartSource |
| 1/22/17 | SmartSource, RedPlum |
| 1/29/17 | SmartSource, RedPlum, P&G |
| February | |
| 2/5/17 | SmartSource, RedPlum |
| 2/12/17 | SmartSource, RedPlum |
| 2/19/17 | NO INSERTS |
| 2/26/17 | SmartSource, RedPlum, P&G |
| March | |
| 3/5/17 | SmartSource, RedPlum |
| 3/12/17 | SmartSource, RedPlum |
| 3/19/17 | SmartSource, RedPlum |
| 3/26/17 | SmartSource, RedPlum |
| April | |
| 4/2/17 | SmartSource, RedPlum, P&G |
| 4/9/17 | SmartSource, RedPlum |
| 4/16/17 | NO INSERTS |
| 4/23/17 | SmartSource, RedPlum |
| 4/30/17 | SmartSource, RedPlum, P&G |
| May | |
| 5/7/17 | 2 SmartSource, RedPlum |
| 5/14/17 | SmartSource, RedPlum |
| 5/21/17 | SmartSource, RedPlum |
| 5/28/17 | P&G |
| June | |
| 6/4/17 | SmartSource, RedPlum |
| 6/11/17 | SmartSource, RedPlum |
| 6/18/17 | SmartSource, RedPlum |
| 6/25/17 | SmartSource, RedPlum |
| July | |
| 7/2/17 | P&G |
| 7/9/17 | SmartSource, RedPlum |
| 7/16/17 | RedPlum |
| 7/23/17 | SmartSource, RedPlum |
| 7/30/17 | SmartSource, RedPlum, P&G |
| August | |
| 8/6/17 | SmartSource, RedPlum |
| 8/13/17 | SmartSource, RedPlum |
| 8/20/17 | SmartSource, RedPlum |
| 8/27/17 | SmartSource, RedPlum, P&G |
| September | |
| 9/3/17 | NO INSERTS |
| 9/10/17 | SmartSource, RedPlum |
| 9/17/17 | SmartSource |
| 9/24/17 | SmartSource, RedPlum, P&G |
| October | |
| 10/1/17 | SmartSource, RedPlum |
| 10/8/17 | SmartSource, RedPlum |
| 10/15/17 | SmartSource |
| 10/22/17 | SmartSource, RedPlum |
| 10/29/17 | SmartSource, RedPlum, P&G |
| November | |
| 11/5/17 | SmartSource, RedPlum |
| 11/12/17 | SmartSource, RedPlum |
| 11/19/17 | SmartSource, RedPlum |
| 11/26/17 | P&G |
| December | |
| 12/3/17 | SmartSource, RedPlum |
| 12/10/17 | SmartSource, RedPlum |
| 12/17/17 | NO INSERTS |
| 12/24/17 | NO INSERTS |
| 12/31/17 | P&G |