Interest rates are going up, the stock market is volatile, consumer sentiment is shaky – so it's a good thing we have coupons! Clipping coupons to save money could become even more important in the year ahead, so it's a good idea to take stock of where we've been and where we're heading.
In that spirit, it's time for Coupons in the News' seventh annual look back at the year in couponing. Whether you plan to offer 2018 a fond farewell, or wish it good riddance, this year was another eventful one that will affect the world of couponing in 2019 and beyond.
So out of the hundreds of stories that you read here on Coupons in the News this year (and you didn't miss a one, did you??) here are the top ten that were the most memorable and most likely to have a lasting impact:
10. RedPlum gets a rebrand
Let's be honest, "RetailMeNot Everyday" doesn't exactly roll off the tongue quite as easily as "RedPlum" did. But like it or not, the name appears to be here to stay, after Valassis retired its decade-old RedPlum brand this year in favor of something more suggestive of synergy.
The rebrand came a year after Valassis' parent company acquired the online coupon code site RetailMeNot. In an effort to put all of the company's couponing and savings content under one banner, RedPlum coupon inserts adopted their corporate cousin's name in March, and RedPlum printable coupons later made the move to a section of the main RetailMeNot website.
Beyond just changing RedPlum's name, Valassis spoke of having bigger plans. In print, "we expect the coupon and offer content to expand over time," Valassis Chief Marketing Officer Curtis Tingle told Coupons in the News. And online, Valassis envisions having "dedicated brand pages" that feature coupons alongside brand messaging, broadening its offerings beyond the standard coupon gallery.
Old habits die hard, though. So enjoy the expanded content as it comes – but just remember not to call it RedPlum.
9. SavingStar is sold
The owner of Coupons.com bought another rebate app and forgot to tell anyone!
Ordinarily, an established brand like Coupons.com joining forces with an established brand like SavingStar might be big news. But Coupons.com owner Quotient Technology chose not to make a big deal out of it. The acquisition was completed in August, and Quotient made no public mention of it until November.
That's because SavingStar isn't what most would consider a major player anymore, and Quotient got it for a song. The $7.5 million purchase price, which could be upped if SavingStar meets certain financial targets, is less than half of what Quotient paid for Shopmium three years earlier.
While SavingStar has been around for longer than Ibotta and Checkout 51, it's fallen behind those newer competitors. SavingStar also didn't endear itself to users when it raised its cash-out threshold from an industry-low $5 to an industry-standard $20. And its new owner seems more interested in leveraging SavingStar's brand loyalty capabilities and retail relationships, than it is making any big changes to the app itself.
Ultimately, the acquisition was a lifeline that allowed SavingStar to survive. What Quotient ultimately plans to do with it, remains to be seen.
8. Cash back or coupons? You decide!
Speaking of Ibotta and Checkout 51, the two apps entered into an unprecedented partnership this year that could be a game-changer – or an interesting experiment that doesn't go anywhere.
The cash-back apps have teamed up with Kroger-owned digital coupon provider YouTech (which has since been acquired by Inmar) to make their offers available alongside YouTech's digital coupon content. Visitors to Kroger-owned Fry's, Ralphs and Smith's websites or apps can clip digital coupons as they always do, then load cash-back offers onto their same store account.
Some of those cash-back offers are from Ibotta, some are from Checkout 51, some are store-specific, but all are available in one place. So users no longer have to visit multiple apps to access multiple forms of savings – and they no longer have to scan their receipts to get their rebates.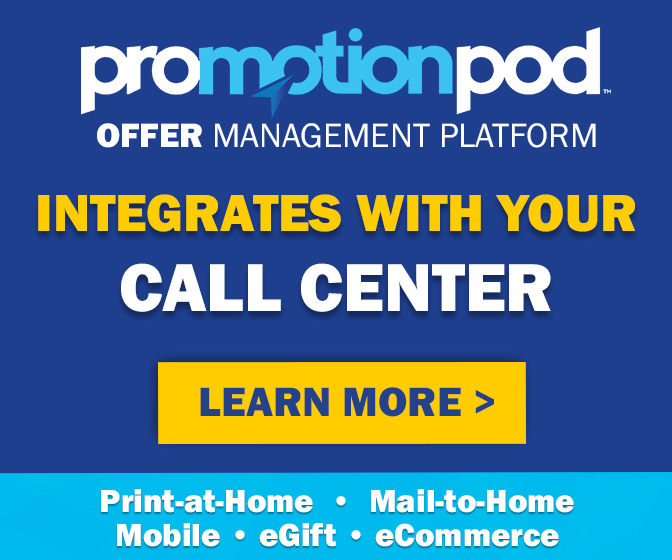 The benefit to YouTech and Kroger is having their digital coupon sites become one-stop shopping discount destinations. Ibotta and Checkout 51 get to expand their user base by reaching shoppers who may not use their apps. And by offering both forms of discounts in one place, brands get to ensure that overlapping offers can't be stacked.
But will consumers be confused about why some discounts are immediate and some are deferred? Will seasoned cash-back app users balk at the anti-stacking controls? They're good questions – and a good reason why the program is still considered a test.
7. "Couponing while black"?
Were they telling examples of racial animus, or two tempests in a teapot? Either way, a couple of incidents over the summer generated perhaps the most attention that couponing has gotten from mainstream media in quite a while.
In July, a Chicago woman recorded a viral video of a CVS manager calling police on her for trying to use a coupon that looked questionable, but turned out to be legit. Days later, a similar video went viral of a Dollar General manager calling police on a couponer in Buffalo, New York.
Both managers were white men. Both couponers were minority women. Both retailers swiftly fired the managers. And both incidents generated national media coverage, sparking spirited debates over whether the women were targeted because they're minorities, because they're women – or because they were causing trouble.
The incidents later inspired an episode of the TV show "What Would You Do?" in which a hidden camera captures bystanders' reactions to staged situations. "An African American woman attempts to use a coupon but the cashier refuses to accept or scan it, thinking it's fake," the episode description read. "After the cashier calls the manager, the manager suggests that the customer leaves before he calls the police. What will other shoppers do?"
Many shoppers intervened, came to the customer's defense and tried to defuse the situation. So at least the fictional version of the story had a happy ending.
6. Coupons lose their appeal
Stop us if you've heard this one before – coupon use has declined to a four-decade low.
This is the fourth year in a row that this very story has appeared on the year-end list of top stories. The total number of coupons redeemed fluctuates from year to year, typically rising during times of economic uncertainty, and declining during better times.
But this year, Inmar reported that 2.07 billion coupons were used in all of 2017, down more than 9% from the previous year, representing the fewest number of coupons used since 1975.
So what explains this precipitously steep decline? Many couponers complain that there are fewer coupons available for things they want to buy. Retail analysts say our shopping habits have simply changed, and coupons don't always fit into the equation.
If the economy takes a serious turn in 2019, coupon use might actually start rising again – which could prove to be a steep price to pay, to reverse this particular trend.
5. Loyalty program shakeups shake up shoppers
Many stores offer ways you can save without coupons – but doing so became more difficult at several stores this year.
First, the Plenti loyalty program finally faded away, as the few remaining retail members of the coalition program bailed out. The idea was to allow you to earn and use loyalty points at whatever Plenti partner you chose. But members apparently weren't all that interested, as the demise of the program earned more shrugs than sadness.
The reaction to some changes at Walmart and Walgreens was much less muted. Walgreens tweaked its Balance Rewards program, devaluing certain levels of rewards points that used to be worth more money off your purchase, and it lowered the maximum discount in a transaction from $50 to just $5. Shoppers who had been saving up points for big discounts were not happy.
Also unhappy were Walmart Savings Catcher users who don't have a smartphone. Walmart changed its price-match program that used to be available online and accessible via a desktop, to make it only accessible through the Walmart app. And oh, by the way, it eliminated Savings Catcher altogether in certain regions.
Angry Walmart and Walgreens customers are threatening to do their shopping somewhere else. Unless their replacement stores change their own savings programs, that is. And then they just might be back.
4. "The demise of print-at-home coupons"
Hope you aren't too attached to printable coupons, because the format "began to fade into the sunset" this year, according to a coupon industry leader. Inmar CEO David Mounts made that declaration, just a few months before pulling the plug on the Inmar-owned Hopster printable coupon site, calling printable coupons "a dying tactic".
So was it a prescient prediction, or sour grapes from a company whose printable coupon site never really took off?
Printable use is indeed down, as compared with emerging formats like digital paperless coupons. But Qples didn't agree that printables are doomed, when it acquired the Grocery Coupon Network and beefed up the site's printable coupon collection. RevTrax gave up on its SaveInStore printable site, but now provides printable coupons for Savings.com in Its place.
And don't tell print-at-home pioneer Coupons.com that printable coupons are dead.
They're declining, to be sure, as more shoppers opt for the convenience of digital coupons. But there are still more printable coupons redeemed than tearpad coupons and peelies, and those formats aren't going anywhere. So printables may still have some life in them – unless industry predictions of their imminent demise become a self-fulfilling prophecy.
3. A crisis for Catalina
Catalina Marketing is best known for its 35-year-old business of printing coupons at retailer checkouts, tied to shoppers' purchases. But it would rather be known for something – anything – a little more high-tech and innovative.
That clash of the old and the new is part of what caused Catalina to file for Chapter 11 bankruptcy protection just this month. In papers filed with the court, the company cites "an industrywide shift to digital" which is "disrupting Catalina's traditional business model."
As Catalina tries to come up with the best way to adapt to a digital future, its legacy business is also suffering. Over the past year, the company says the total number of stores that carry its Catalina coupon machines has declined by 7%, largely due to the "departure of a large retail partner" – presumably Target, which ended its relationship with Catalina around this time last year.
The company's bankruptcy filing also says "aging infrastructure" is holding it back. Its current financial condition is such that it cannot "carry out the wholesale upgrades necessary" to its "legacy hardware and software platforms".
Catalina hopes to emerge from bankruptcy with the financial flexibility to make some much-needed changes to its business. If it doesn't, you may not get coupons when checking out for much longer.
2. Stores crack down on extreme couponers
Remember when you could go to the store, buy as many items as you wanted with as many coupons as you wanted, and no one batted an eye?
Most stores' coupon policies are a lot more restrictive now – and this year, some got even more so.
Dollar General was long considered notorious for allegedly looking the other way as shoppers misused coupons or cleared shelves. But not anymore. Late last year, the retailer began instructing stores to verify that coupons are being used properly. And this year, it revised its coupon policy for the first time in years, imposing a new limit of five like coupons.
That's not unlike other stores' policies. But that's why many who use, and some who abuse, coupons preferred Dollar General – because its policies were unlike other stores'.
Dollar General's new limit is nothing like Meijer's, though. Meijer this year imposed perhaps the most restrictive coupon policy ever seen – limiting shoppers to just two like coupons. Could it be only a matter of time before some store goes to a limit of just one?
1. Use one, and you're done
A few brands aren't waiting around for some retailer to introduce a one-like coupon limit. They're taking matters into their own hands.
It was just a few years ago when some coupons stated that you could only use four in a single shopping trip. Then some went to two. This year's trend has been to reduce the limit to just one. It started with Henkel, then L'Oreal, then Procter & Gamble.
P&G even updated the wording on its printable coupons. Not only can you only use one, but you have to act fast – the coupons expire 24 hours after you print them.
If the economy does sour in the near future and interest in couponing perks up, limits like these will ensure that we never see the type of extreme couponing we saw earlier this decade. And that may turn out to be 2018's most lasting legacy.
*  *  *  *  *  *  *  *  *  *
So those are the highlights from a busy year in couponing. What will 2019 bring? Be sure to keep up with Coupons in the News so you will be one of the first to know! If you haven't already, consider bookmarking the site, becoming a Facebook fan, following @couponinthenews on Twitter or subscribing to the daily emailed newsletter.
Thank you for your readership, support, comments and tips. And feel free to get in touch any time by emailing couponsinthenews@gmail.com. Happy New Year and see you with more coupon news in 2019!