It seemed like a good idea at the time – a loyalty program partnership that allowed members to earn and use points across multiple retailers representing different types of businesses. You could earn points at the grocery store and use them to pay your phone bill, earn points at the drug store and use them to get a free restaurant meal, or earn points at the mall and use them to rent a car.
But now, if you have any Plenti points left, you'd better use them – somewhere – and fast, because the program is coming to an end this summer.
Surprising no one, American Express has formally announced the end of its three-year-old Plenti coalition loyalty program. "While Plenti has grown in scale since its launch, a number of factors, including shifting priorities among some partners and changing competitive conditions in their industries, led American Express to determine that its investments in coalition loyalty initiatives will be better suited to international markets where it manages several large and growing programs," American Express spokesperson Melanie Backs said in a statement to Coupons in the News.
"Shifting priorities among some partners" is a bit of an understatement. Over the past six months, retail partners have been fleeing the program in droves. AT&T became the first to drop out last October. Nationwide, Direct Energy, Hulu, Enterprise/National/Alamo, Expedia and Local Dining all bailed out at the end of 2017, while Macy's and Chili's announced in February that they would be leaving effective next month. Rite Aid all but pulled out when it introduced its own replacement loyalty program a few months ago, and announced that Plenti members would only be able to spend points at Rite Aid and not earn them.
That left Plenti limping along with only ExxonMobil and the (bankrupt) Southern Grocers-owned Winn-Dixie, BI-LO and Harveys as full partners.
"At this stage, we are in confidential discussions with the remaining Plenti sponsors about the future of the program," Backs said back in December. And now it looks like they've finally come to a consensus.
Given that Plenti's ultimate fate seemed apparent, the obituaries for Plenti have largely already been written, with the "what went wrong?" questions already answered. "Loyalty programs can't be all things to all people. Programs like Plenti drive value and are likely not the right option for brands looking beyond purchase frequency and volume to nurture true brand loyalty and customer affinity," loyalty marketing expert Dave Andreadakis told the website FierceRetail. "The groundswell of negative opinion about Plenti is not without foundation," opined Bill Hanifin, COO at The Wise Marketer. "It is nearly impossible to assemble a group of notable brands with nationwide coverage in the U.S. Gas, pharmacy, and grocery are all highly regional… Plenti is fighting to overcome a natural obstacle that it cannot solve by itself."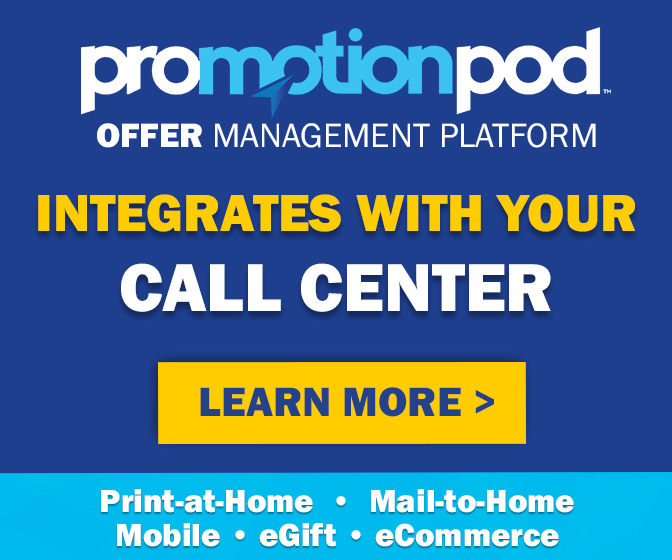 And that regionalism was definitely a problem. If you don't live in the southern U.S., you didn't have the option of earning or spending Plenti points at a grocery store. And if you don't have a Rite Aid, Exxon or Mobil near you, drug stores and gas stations are out. It's hard to participate in a loyalty program when there are no participants anywhere near you.
In a survey conducted during Plenti's heyday (so to speak) before partners started dropping out, the marketing services company Maritz found that half of consumers it surveyed hadn't even heard of Plenti. Among those who were actually Plenti members, less than half said they had ever redeemed any points. Most members said they were only customers of one or two Plenti members, and were unlikely to change their shopping habits in order to earn and spend more points in more places.
Southeastern Grocers – otherwise occupied with that pesky bankruptcy – has already announced a replacement program. "SE Grocers Rewards" will allow shoppers to earn and redeem points on groceries or fuel at participating Shell stations – the same gas partner that Southeastern Grocers had before it joined Plenti.
"We have listened loudly to our customers about all of the things they value with our current rewards program and how we can make our next loyalty program even better," Southeastern Grocers President and CEO Anthony Hucker said in a statement. "We will take every step to ensure this transition is clear, smooth and creates quality, value and savings for our customers and associates where it matters most – food for their families and fuel for their vehicles."
Awkward phrasing aside ("listened loudly"?) some customers called shenanigans on Southeastern Grocers' explanation that the change was in response to customer feedback. "My e-mail says 'We heard you', well, you didn't hear ME!" one shopper wrote on Winn-Dixie's Facebook page. "You did not hear us at all," another added. "The whole Plenti program is getting shut down by American Express… You had to find something else or lose out on that extra business."
Regardless, most commenters seem happy to see Plenti go. "Thank goodness. I don't need a rewards program as a hobby. Plenti was annoying and too complicated," one wrote. "I participate in several rewards programs, and this one by far was the least rewarding. In fact, it was pointless," another commented. A third commenter succinctly summarized her thoughts: "Bye, Felicia."
Plenti members will be able to earn and redeem points through July 10th. Southeastern Grocers and ExxonMobil say any points earned with them, but not other Plenti partners, will roll over into their respective new loyalty programs.
And then Plenti will become a thing of the past. Some may be disappointed, but to dissatisfied retail and consumer members who saw the writing on the wall long ago – Plenti's end may be coming not a moment too soon.