The latest updates:
April 19:
Southeastern Grocers has begun announcing several more store sales, among locations that were not previously announced as being marked for sale or closure. Click here to see the latest continuously-updated list of affected stores.
March 27:
As planned, Southeastern Grocers officially filed for bankruptcy this morning. The company expressed optimism that it will successfully emerge from the process, after restructuring debt and closing stores that "are in regions over-saturated with competition" and are "a financial drain" on the company. The list of store closings has declined by nine, however. Three Harveys stores and six Winn-Dixie locations that were previously identified as being marked for closure, have instead been sold to new owners, along with 30 additional stores not marked for closure that were sold prior to the bankruptcy filing. The list of store closings below has been updated to shift those nine stores from "closing" to "sold".
March 16 (original story):
Another day, another retail bankruptcy. This time, it's Southeastern Grocers, the owner of BI-LO, Winn-Dixie, Harveys and the Hispanic chain Fresco y Más. The company on Thursday confirmed long-standing rumors of an imminent bankruptcy filing, making a preemptive announcement that it would file for bankruptcy later this month – and close 94 of its 676 stores.
Affected are 45 "underperforming" Winn-Dixie locations, 26 Harveys stores, 22 BI-LO locations and a single Fresco store, spread across Alabama, Florida, Georgia, Louisiana, Mississippi, North Carolina and South Carolina (see the full list below).
Ahead of its planned bankruptcy filing, Southeastern Grocers announced it has reached a financial restructuring agreement with creditors "that will position the company for long-term financial health".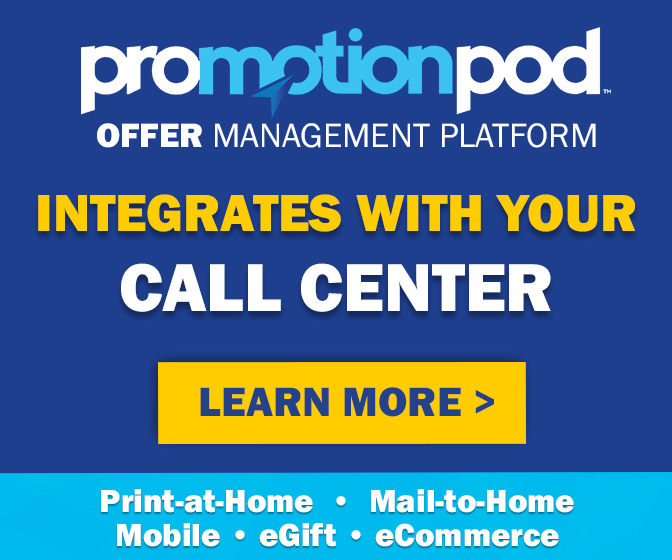 "We will work through this process as quickly and efficiently as possible," Southeastern Grocers President and CEO Anthony Hucker said in a statement. "We are excited to emerge with the optimal store footprint and greater financial flexibility."
The "optimal store footprint" is, of course, a euphemism for a fleet of stores that doesn't include any losers. The company has been working to refresh and renovate many of its stores, so shuttering some of its oldest, more tired locations will make the remaining stores look that much better. In fact, among the stores to be closed are several former Winn-Dixie and BI-LO locations that were recently transformed into Harveys or Fresco in an attempt to give them a new lease on life.
On Consumer Reports' most recent list of the country's best and worst grocery chains, Winn-Dixie was named the tenth worst, with BI-LO faring only slightly better.
But the company has been trying to right the ship in recent years. It's implemented store-wide price cuts at BI-LO and Winn-Dixie, evolved and expanded Harveys into a no-frills discount grocer, and outsourced the stores' previous loyalty programs to American Express-run Plenti. Some of those efforts have been more successful than others – Southeastern Grocers is one of the last remaining participants of the slowly crumbling Plenti coalition loyalty program, which has looked to be on its last legs for quite some time.
Like Tops Friendly Markets, which filed for bankruptcy last month, and Farm Fresh, which owner Supervalu said this week it would wind down, Southeastern Grocers' traditional, middle-of-the-road stores have found themselves caught between rapidly-growing deep discounters and higher-end competitors, not to mention new challenges from Amazon's entry into the business and the expansion of online grocery services.
It doesn't help that the company is deeply in debt, either. Details about the depth of the company's financial woes, and its plans to restructure its debts, won't be known until it actually files for bankruptcy. It's also possible that the company could end up selling or closing more stores before it emerges from the restructuring process.
For the time being, the company is expressing optimism about its future. "We will continue to thrive with 582 successful stores in operation and will continue to deliver a store experience our associates, customers and communities can count on," Southeastern Grocers said. It predicted the company would emerge from its restructuring process within 90 days, better positioning it to "create stunning, remodeled stores in a significant portion of our footprint" and providing customers with "fresh, new concepts and products to cater to the local tastes and needs of the neighborhoods we serve."
But shoppers and employees of at least 94 stores won't be able to reap the benefits of that transformation. What follows is a list of the stores to be closed in the coming weeks and months – and with any luck, the list won't grow before this whole process is over.
UPDATE: STORES PREVIOUSLY SET TO CLOSE, NOW SOLD TO NEW OWNERS:
Store
Address
City
State
Harveys
400 West 4Th St.
Adel
GA
Harveys
506F Spaulding Rd.
Montezuma
GA
Harveys
1209 1St Ave. Southeast
Moultrie
GA
Winn-Dixie
2495 Hwy 431
Anniston
AL
Winn-Dixie
2220 Bessemer Road
Birmingham
AL
Winn-Dixie
Hwy 59 And 16Th Avenue
Gulf Shores
AL
Winn-Dixie
21951 D Hwy 59
Robertsdale
AL
Winn-Dixie
6301 County Line Rd.
Miramar
FL
Winn-Dixie
7139 W Broward Blvd
Plantation
FL
BI-LO STORES TO CLOSE:
Address
City
State
2142 E. Victory Drive
Savannah
GA
205 NC Highway 9
Black Mountain
NC
595 Us 601 Bypass South
Concord
NC
2204 Union Rd
Gastonia
NC
1955 Davis Park Road
Gastonia
NC
427 North Generals Blvd.
Lincolnton
NC
1555 E. Union Street
Morganton
NC
9101 Matthews-Pineville
Pineville
NC
1706 E. Greenville St.
Anderson
SC
3386 Railroad Ave
Bamberg
SC
10560 Dunbarton Blvd
Barnwell
SC
501 Old Greenville Hwy
Clemson
SC
1818 Woodruff Rd.
Greenville
SC
9616 Hwy 78
Ladson
SC
774 South Shelmore Blvd
Mount Pleasant
SC
208 E. Mcintyre St.
Mullins
SC
4391 Dorchester Rd
North Charleston
SC
115 Rochester Hwy.
Seneca
SC
140 Fernwood Dr.
Spartanburg
SC
615 Harry C Raysor Dr S
St Matthews
SC
1452 Boone Hill Road
Summerville
SC
2587 Jefferson Davis Hwy
Warrenville
SC
FRESCO STORE TO CLOSE:
Address
City
State
2675 S. Military Trail
West Palm Beach
FL
HARVEYS STORES TO CLOSE:
Address
City
State
3000 Dunn Avenue
Jacksonville
FL
1012 Edgewood Ave. N
Jacksonville
FL
2722 N. Pine Hills Rd
Orlando
FL
2525 E. Hillsboro Avenue
Tampa
FL
1000 First Ave. Ne
Cairo
GA
68 North Scott Street
Camilla
GA
140 West Dykes St.
Cochran
GA
279 S. Main St.
Dawson
GA
1945 Veterans Blvd
Dublin
GA
202 Vineville St.
Fort Valley
GA
1553 Us 19 South
Leesburg
GA
1605 Shurling Dr.
Macon
GA
415 North Irwin Ave.
Ocilla
GA
Ga Hwy 112 & Azalea Trail
Sylvester
GA
306 Smith Ave.
Thomasville
GA
510 Tebeau St.
Waycross
GA
6320 Albemarle Road
Charlotte
NC
4430 The Plaza
Charlotte
NC
3315-B Broad River Rd.
Columbia
SC
2230 Decker Blvd.
Columbia
SC
3900-B. N. Main Street
Columbia
SC
714 Bypass 25 Ne
Greenwood
SC
1937 Wilson Road
Newberry
SC
WINN-DIXIE STORES TO CLOSE:
Address
City
State
3075 Us Hwy 98
Daphne
AL
3850 W. Main Street
Dothan
AL
2131 Ross Clark Circle
Dothan
AL
2502 Schillinger Rd S
Mobile
AL
1134 South Alabama Ave.
Monroeville
AL
3881 Atlanta Highway
Montgomery
AL
6180 Us Highway 41 N
Apollo Beach
FL
10026 Coconut Rd.
Bonita Springs
FL
3500 53Rd Ave. West
Bradenton
FL
2581 North Hiatus Road
Cooper City
FL
2701 S. Woodland Blvd.
Deland
FL
18731 Three Oaks Parkway
Fort Myers
FL
8650 Gladiolus Drive
Fort Myers
FL
2002 SW 34Th St
Gainesville
FL
9866 Baymeadows Road
Jacksonville
FL
6707 West Indiantown Road
Jupiter
FL
3757 Military Trail
Jupiter
FL
1347 E Vine St
Kissimmee
FL
2126 Collier Parkway
Land O' Lakes
FL
4417 Nw Blitchton Road
Ocala
FL
8445 Sw Hwy 200, Ste #131
Ocala
FL
248 Blanding Blvd.
Orange Park
FL
4686 E Michigan Street
Orlando
FL
277 S Pompano Parkway
Pompano Beach
FL
7625 Blind Pass Road
Saint Petersburg
FL
3301 17Th Street
Sarasota
FL
1325 S. Tamimi Trail
Sarasota
FL
2881 Clark Road
Sarasota
FL
2160 S. Federal Highway
Stuart
FL
3813-10 N. Monroe Street
Tallahassee
FL
1525 West Tharpe Street
Tallahassee
FL
7015 N. University Drive
Tamarac
FL
2525 N. Dale Mabry
Tampa
FL
4317 Gandy Blvd
Tampa
FL
5750 Milgen Road
Columbus
GA
4036 Bemiss Rd.
Valdosta
GA
1105 Madison Highway
Valdosta
GA
619 N. Causeway Blvd.
Mandeville
LA
2384 Pass Rd.
Biloxi
MS
Image source: Southeastern Grocers