When it comes to how satisfied we are with our local grocery stores, it seems the best are getting better, and the worst are even worse.
That's according to the just-released annual American Customer Satisfaction Index, which for the past quarter century has been asking shoppers to rate their most-frequented stores.
And this year, the ACSI's conclusion is blunt: "The customer satisfaction results are in, and they do not bode well for the retail sector."
Customer satisfaction with retail as a whole – including department and discount stores, health and personal care stores, specialty retail stores, supermarkets, internet retail, and gas stations – is down for the second straight year. This is "bad news for retailers," the report declares.
Among grocery stores, however, the outlook isn't quite as grim. While most stores slipped a bit in this year's survey, they're still well above where they were a few years ago when they hit their lowest level in more than a decade.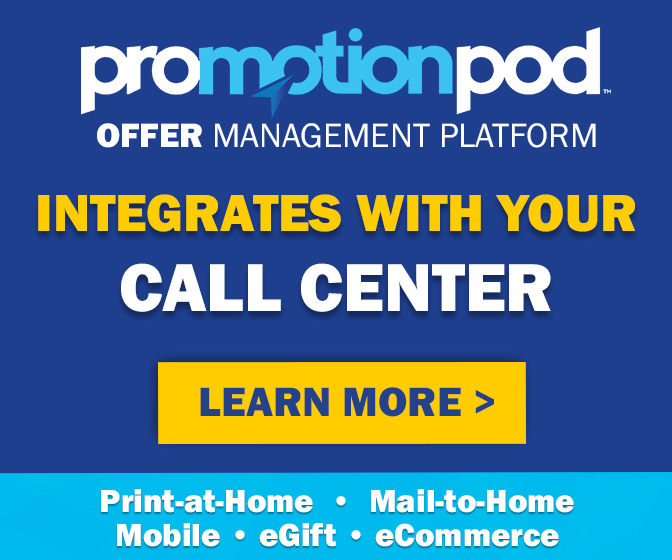 Each year, ACSI researchers analyze survey results from some 300,000 shoppers across the country. Shoppers are asked to rate their local stores on specific attributes such as convenience, quality, cleanliness and cost. Those ratings are then combined into an overall score, on a scale of 0 to 100. Grocery stores as a whole earned an ACSI score of 78 out of 100, down one point from last year, when they earned an all-time high of 79.
Taken individually, there are some familiar names at the top of the list, though their order has changed slightly, as one in particular rose to the top to reclaim the number-one position it lost last year. Here's a look at the 22 stores rated in this year's survey, from best to worst:
1. Trader Joe's (86)
Fan favorite Trader Joe's wasn't even included in the ACSI survey until relatively recently, when it immediately claimed the top spot. It fell below Wegmans a few years ago, and was eclipsed by Publix last year, but reclaimed the top spot this time around with a ACSI score of 86 – the highest score across all retailers in all categories. "Customer service is a strong point for Trader Joe's as the company rates best in class for checkout speed and staff courtesy," the ACSI report reads. This is Trader Joe's second survey topper in as many months – dunnhumby's Retailer Preference index ranked TJ's number one last month, saying what it lacks in "one-stop shopability and convenience," it makes up for with "speed of in-store shopping and having a rich private brand offering."
2. Wegmans (85)
Wegmans, too, was a late add to the ACSI's survey, tying Trader Joe's for first place in its first year on the list. It claimed the top spot once, a few years ago, and now ranks a respectable second, with a score of 85.
3. Publix/ALDI (tie, 84)
Trader Joe's and Wegmans' addition to the list broke Publix's amazing 19-year streak at number one. It earned the top spot in its own right last year, but slips a couple of points to settle into third place, in a tie with ALDI, which is unchanged with a score of 84. The two are somewhat strange bedfellows, since Publix is known for its customer service and high prices (offset by frequent sales and coupon-friendly policies), while ALDI is more no-frills and low-cost, with fewer promotions and even fewer coupons. But fans of each store seem to agree that they're both doing something right.
5. Costco (83)
When club stores were included in the grocery survey for the first time last year, Costco debuted at number five with a score of 83. This year, it finds itself at number five with a score of 83. For Costco, it seems, consistency is key.
6. H-E-B (82)
H-E-B debuted on the ACSI list the same year as Trader Joe's and Wegmans. While it's well-regarded in its home state of Texas, H-E-B has never managed to beat those other two ACSI newcomers, ranking no higher than third place. And now it slips a bit further behind, dropping one point from last year to settle into sixth place – its lowest ranking so far. But considering the alternative – sixth place isn't so bad.
7. Sam's Club (80)
Sam's Club was the club store also-ran when it and Costco joined the list last year. This year, it falls even further behind its club competitor, dropping two points to earn a score of 80 and seventh place.
8. Whole Foods/ShopRite/BJ's/Kroger/Hy-Vee/"All Others" (tie, 79)
Okay, now it's getting crowded, as we start getting to the "middle of the road," "plain vanilla" grocery stores that are neither terrible nor fancy. But wait – what's Whole Foods doing down here? With prices creeping upward again and stores suffering some growing pains under Whole Foods' new ownership, "its acquisition by Amazon does not appear to have boosted the company in the eyes of its customers," the ACSI report reads. Whole Foods, Kroger, Hy-Vee and "all other" grocery stores that were too small to be ranked separately all tumbled more than two points from last year. BJ's fell one point and ShopRite was unchanged – so ShopRite, a dark horse favorite among deal-seekers, managed to gain in the rankings this time around just by staying the same.
14. Target/Meijer/Ahold Delhaize (tie, 79)
Target has been working hard to improve its grocery offerings, but it hasn't managed to improve its standing in the annual ACSI survey. Target dropped one point from last year's survey to settle into a tie with Meijer and Ahold Delhaize, the owner of Giant, Hannaford, Food Lion and Stop & Shop. Their score of 79 matches that of the entire grocery industry, which means, for better or worse, Target, Meijer, Giant, Hannaford, Food Lion and Stop & Shop are the C-students of the grocery industry – solidly average.
17. Save-A-Lot/Giant Eagle/Supervalu/Southeastern Grocers (tie, 76)
That brings us to the "below average". Save-A-Lot and Giant Eagle's scores are unchanged from last year – so they haven't gotten any better, but at least they haven't gotten worse. Southeastern Grocers has, though. The owner of BI-LO, Winn-Dixie and Harveys lost the most ground of any grocer, dropping more than two points from last year's score. The company filed for bankruptcy last year, lost its loyalty program provider and is still closing stores even after emerging from bankruptcy. "While a leaner Southeastern Grocers emerged from bankruptcy protection in June, its plans to remodel stores and launch a new loyalty program have yet to pay off in customer satisfaction," the ACSI report notes. And the once-mighty Supervalu now only owns Cub Foods and Shoppers, and plans to sell those off as well, eventually exiting the grocery retail business altogether, so this could be the company's swan song on the ACSI list. Given its score this year, it's just as well.
21. Albertsons (75)
Is Albertsons, the country's second largest grocery chain, really also the second worst? It's not an unfamiliar position for the owner of Safeway, Vons, Jewel-Osco, ACME, Shaw's and many others. It's entirely possible that some of its chains are more well-liked than others, but since Albertsons is ranked as a company, some laggards in its portfolio may be dragging everyone else down. So it appears that bigger isn't always better.
22. Walmart (74)
Finally, we get to last place. Surprised? The lowest ACSI ranking is familiar territory for Walmart, which has landed here for 14 consecutive years. Yet Walmart is wildly successful, and a grocery powerhouse. So shoppers may not love it – but that apparently doesn't stop them from shopping there.
Overall, Trader Joe's and Wegmans were the only grocers to improve their scores from last year. Everyone else either stayed the same, or got worse. That's because shoppers are generally dissatisfied with just about every aspect of their grocery shopping experience. "Except for the convenience of store location and hours, all elements of the grocery shopping experience are worse compared to a year ago," the ACSI report concludes. "Brand names are less available, as is merchandise selection. Inventory stocks are down as well. The quality of meat and produce has lessened and shoppers say stores aren't as clean and well laid out as they used to be. Sales are less frequent and pharmacy service is worse." And rounding out the list of complaints, shoppers say the checkout process is slower, making that attribute the lowest-ranked of all.
So the perennial favorites can pat themselves on the back, briefly. But they can't risk resting on their laurels. Grocery shoppers are demanding – and it seems that just about every store they visit, has their work cut out for them in the year ahead.
Image source: Trader Joe's