Any time a new study ranks the top grocery stores in the country, the usual suspects typically top the list. And the retail analytics company dunnhumby's new Retailer Preference index is no exception. Trader Joe's leads its second annual list, followed by Costco and Amazon.
But that list doesn't tell the whole story. Sure, Trader Joe's fans gush about its popular store-brand goodies. But many admit TJ's produce is somewhat lacking. And you don't go there to get a good deal on paper towels and laundry detergent.
When it comes to where they choose to stock up, couponers and deal-seekers have different priorities. And instead of frequenting the non-traditional grocers that top the list, they prefer the tried-and-true – traditional grocery stores that offer weekly circulars, plenty of promotions and coupon-friendly policies.
Like Kroger.
The headline from dunnhumby's report is about the top performers, a list it generated based on a combination of customer survey data and company financial performance. So retailers like Trader Joe's, Costco and Amazon aren't just well-liked, they're also successful.
But the full study goes on to rank other grocers based on specific attributes. ALDI has the best prices. Wegmans ranks number-one in quality. And Kroger-owned stores dominate the list of grocers that are best at offering discounts, promotions and rewards.
Tops on that particular list is Fry's, the Kroger-owned grocery chain based in Phoenix. Kroger itself is ranked second, followed by Denver-based King Soopers, also owned by Kroger. New York's Price Chopper is the first non-Kroger store on the list, at number four, followed by Kroger-owned Smith's of Salt Lake City. Rounding out the top ten are Tops, Winn-Dixie, BJ's, Giant and BI-LO.
None of those retailers is likely to top most lists of the best-loved grocery stores in the country. But they must be doing something right.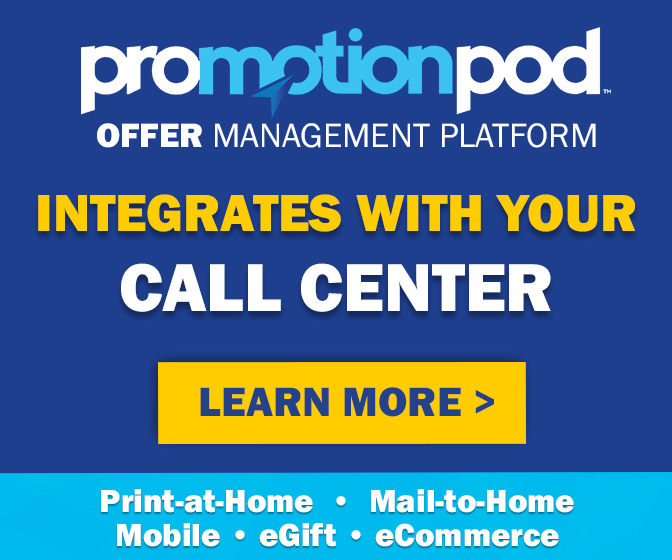 Shoppers said these stores were most likely to offer discounts or coupons on items they buy regularly. They say coupons are easy to use there, and they like the stores' loyalty programs that reward them for shopping there. These stores may not have ALDI's everyday low prices, Wegmans' quality or Trader Joe's cookie butter and Two Buck Chuck. But these deal-seeking shoppers are okay with that. They're willing to make tradeoffs in order to get good deals.
These stores "have solidly average performance in areas of quality and price," the dunnhumby report says. "Additionally, they are satisfied delivering average store look-and-feel, customer service and ready-to-eat offerings." So rather than trying to excel in these areas, these stores choose to focus on what they're good at – offering deals.
There are potential dangers in this approach, though.
"Retailers who continue to throw a lot of money at discounts and promotions just to make sure some of them stick, will also throw fuel on the fire of financial trouble," dunnhumby warns. While hundreds of millions of dollars are spent on promotions each year, 71% of them aren't profitable, the report points out. So personalized promotions, targeted discounts and fair prices even when items aren't on sale, are all key. "A powerful combination of decent prices, relevant assortment and relevant discounts and rewards can set traditional, regional retailers apart from other traditional retailers struggling to stay alive," the report says.
dunnhumby also warns these retailers not to take their eye off the ball, by putting too much focus on shiny new things. "Retailers who rank high in digital performance also tended to see slips in their operations (i.e. out of stocks, pricing consistency, clean stores, right product variety)," the report reads. "Retailers that ramp up investment in digital must be cautious not to take their eye off the retail basics."
This warning is particularly relevant to Kroger, which is investing heavily in digital even as some argue it's neglecting the in-store experience. "A retailer could implement a digital strategy to rival Walmart and Amazon, but if they have poor prices, quality or both, their financial success and emotional bond will suffer," dunnhumby warns.
Ultimately, no grocery store can be all things to all people. Trader Joe's might be the "best", but it's not for everyone. dunnhumby says it's all about choosing a target audience, and serving them well. Kroger promotes its low prices and promotions, and as a result, it attracts shoppers who respond to that. The non-traditional grocers that top dunnhumby's overall list "have developed a highly targeted offering" designed to give their specific customers exactly what they want.
"Trader Joe's is a prime example of a retailer making trade-offs in order to deliver superior value," the report states. "With its small format, lack of digital shopping and limited national brand offering, the retailer focuses on speed of in-store shopping and having a rich private brand offering." That doesn't mean TJ's is perfect, though. "Trader Joe's loses on one-stop shopability and convenience," the report goes on. "However, this loss is also their gain, since it allows them to be excellent at what matters most to their customers."
So if you like coupons and deals, Trader Joe's being crowned the "winner" of yet another grocery store survey won't mean much to you. If savings are what you're after, let Trader Joe's shoppers have their cookie butter. If you watch the sales and clip your coupons, you can probably get it cheaper at Kroger anyway.