Any time a best-and-worst list of supermarkets shows up, it's fun to see how your own preferred stores stack up. So two lists must be twice as much fun!
A couple of retail research firms have released new rankings of supermarkets and other stores, based on customer surveys. There's some disagreement about who's number one, a smattering of some of the same names further down the list, and an all-too-familiar presence at the bottom.
First, the American Customer Satisfaction Index (ACSI) is out with its annual survey of the retailers that make consumers most and least happy. The survey includes all types of stores, but below are the supermarkets, big-box stores and drug stores where you're most likely to use coupons or get your groceries. From best to worst, here's how the results look (with each store's customer satisfaction ranking, on a scale of 0-100):
1. Publix (86)
For an unprecedented 19th year in a row, the Southeastern supermarket chain tops the ACSI list. The customer service-oriented store has legions of fans who gush about their favorite shopping destination, and many of them also appreciate Publix's coupon-friendly policies – though the retailer's decision to dial back on the double coupons in certain markets is rankling some shoppers. Can Publix hold onto the top spot next year?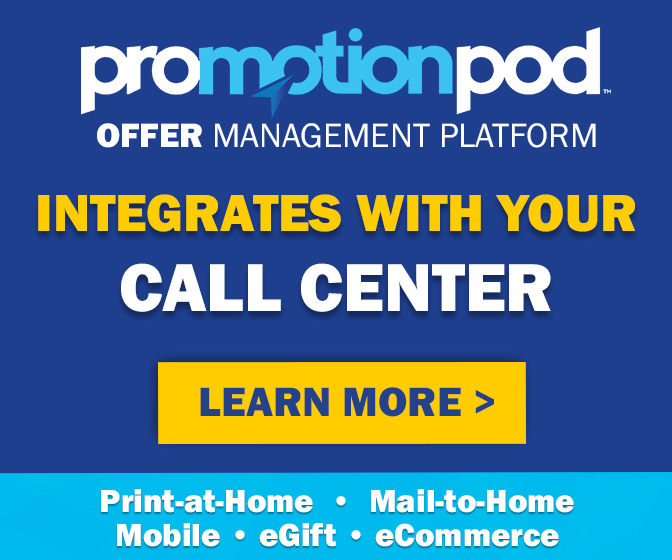 2. Kroger (80)
Customers who were surveyed say they value convenience when choosing where to shop, and they're most frustrated by the speed (or lack thereof) of the checkout process. As the largest supermarket chain in the country, Kroger is practically everywhere – so that's certainly convenient. And it's been emphasizing its efforts to speed up checkout lately, so by ranking Kroger #2, customers are apparently pleased.
3. Whole Foods (78)
ACSI notes that foodie favorite Whole Foods slipped in the rankings for the first time in six years, with its customer satisfaction score dropping by 3%, enough to fall into third place behind Kroger.
4. Supervalu (77)
Its inclusion on the list is somewhat puzzling. Several months before the survey was conducted, Supervalu had gone from being a big player in the grocery business, to running a few regional grocery chains, after selling off most of its large grocery chains to Albertsons last year. Albertsons, meanwhile, was deemed not large enough to be included in the survey at all. Maybe next year.
5. Target (77)
Target slipped from an impressive 81 last year to a middling 77 this year, as the survey was conducted just as that credit and debit card security breach was breaking. Chalk it up to bad timing – for Target.
6. Winn-Dixie (77)
7. Safeway (76)
A couple of stores based on opposite ends of the country are tightly grouped in the middle. Winn-Dixie is growing lately, with some of its parent company's new acquisitions converting to the Winn-Dixie name, while Safeway may not be around at all come this time next year.
8. CVS (76)
9. Walgreens (76)
10. Rite Aid (74)
The drug store chains are clumped together near the tail end of the rankings. As a whole, ACSI says customer satisfaction with drug stores is rising, but not enough to compete with the above-named grocery stores (as anyone can attest, who finds couponing at a supermarket easier than at any of the drug stores).
11. Walmart (72)
And then there's Wally World. A decade ago, it was actually second to last, right before the then-troubled Albertsons chain. But it's been dead last in ACSI's supermarket category ever since. "A decade of low customer satisfaction ratings demonstrates that low price does not compensate for quality, neither in merchandise nor in service," ACSI notes. So how does Walmart survive then? "With stores like Walmart," retail analyst David Livingston opined on RetailWire, "poor customer service is a given and we know it's a trade off for low prices." Walmart and the others near the bottom of the list, he said, "have a record of consistently poor customer service. At least they are consistent."
But wait – is your store missing from this list? Some pretty big grocery chains were left out, lumped into "all others", which got a noteworthy overall score of 81. That's enough for second place, right behind Publix and ahead of Kroger.
ACSI says it measures only the very largest retail chains. So in a way, the results are skewed in favor of the best stores that also happen to be the biggest. But if the average score for "all others" is just a few notches below Publix, couldn't someone in that group pull away from the pack and be declared the best grocery chain of all?
Indeed, one of them has. The Temkin Group is out with its own, more inclusive, rankings of the best and worst retailers. And here are the top ten grocery chains it came up with, using its own 100-point scale:
1. H-E-B (88)
2. Trader Joe's (84)
3. Publix (83)
4. ALDI (82)
5. Food Lion (82)
6. Kroger (81)
7. Piggly Wiggly (81)
8. Albertsons (80)
9. Save-a-Lot (78)
10. Hy-Vee (77)
And the list goes on from there, with everyone from Whole Foods to Walmart well out of the top 10.
So what's up with H-E-B? The Texas-based grocery chain was not worthy of inclusion in the ACSI survey, but it topped Temkin's list, beating last year's winner – Publix. Temkin says H-E-B was tops among all retailers (not just grocery stores) in all three areas of customer experience that it rates: "functional", "accessible" and "emotional". In other words, shoppers find H-E-B useful, easy to shop – and they genuinely like going there. Couponers weren't too thrilled when the store took away the ability to "stack" coupons last year, but H-E-B redeemed itself a little this week, by amending its coupon policy to allow overage.
Overall, no matter who's conducting the survey or what stores they include, both ACSI and Temkin agree that supermarkets score pretty high compared to other types of retailers. So as bad as some companies may be, they could be worse. Cable and internet providers, health plans and hotels were among the worst categories of all, with many customer satisfaction scores in the 40's range.
So it may not be a Publix (86) or an H-E-B (88), but compared to a Comcast (47) or a Motel 6 (47), maybe Walmart's score of 72 isn't really so bad after all.